Welcome to RJS
Home learning children from RJS
Below is a timetable with suggestions of activities which pupils from RJS can work on at home in the following weeks. I will update this on a weekly basis.

Some of the suggestions have links to Twinkl. This website is currently offering free membership to families this month. Go to www.twinkl.co.uk/offer and use the code CVDTWINKLHELPS to access the suggested activity sheets. The website is filled with many other activities, grouped by year group or subject, which you may find useful.

For P.E. activities, some child-friendly links include 'Joe Wicks body coach children's sessions', 'NHS 10 minute shake ups' and 'gonodle' videos. Hopefully these will help children to stay active whilst indoors.

The ideas listed are mainly consolidation and practice activities which suit home learning rather than class based learning. Because children in RJS learn through interactive activities and with the support of adults, the activities are intended to be completed with a level of adult support. This list is not exhaustive and if you, or your child, have an idea of other activities they can do which will support their learning, please feel free to be creative.
You also have the option of looking under any of the Year Group tabs above, for further ideas. Mrs Cox has provided links on each year group page to a variety of computing activities. There are also several activities on https://www.barefootcomputing.org/homelearning
Your child can also access reading books, grammar and spelling games and activities on Grammar and Spelling Bug at https://www.activelearnprimary.co.uk/login?e=-1&c=0
They will have brought their logon details home with them. If you do not have these, please feel free to email me at the address below.
If you have any queries or questions, please email me at jstarbuck@richmond.leics.sch.uk and I will try to get back to you as soon as I can.
Please stay safe and look after yourselves during these uncertain times,
Miss Starbuck
Summer Term 2020
Hello, everyone! I hope you are all keeping safe and well.
I know it is hard not seeing all your friends and teachers at school at the moment and you might be finding it quite difficult to keep up doing your school work, so I have included a Reward Chart in the documents below which you can download. When you have completed 20 pieces of learning, take a photo of the completed chart and email it to me and I will send you a certificate to show how amazing you have been at your Home Learning.
I would also love to receive any photos of any of the learning you have been doing, so email them in.
Remember to keep getting lots of fresh air out in your gardens and enjoy the lovely sun we are having at the moment.
Stay safe and take care,
Miss Starbuck
Leicestershire Libraries Summer Reading Challenge!
Are you a Home Learning Star?
Well done if you are seeing your certificate below!
Jack and Ethan have now been awarded two certificates each.
WOW Jack!
Jack has completed his 3rd Home Learning Certificate. Fantastic work!
Have a look at the photos below to see some of the amazing learning he as been doing. Can you spot his design for a summit marker?...
Jack has been busy in the garden - he has made a bird feeder and planted strawberries.
Can you spot Jack and Ruby's scarecrow? Super job, you two!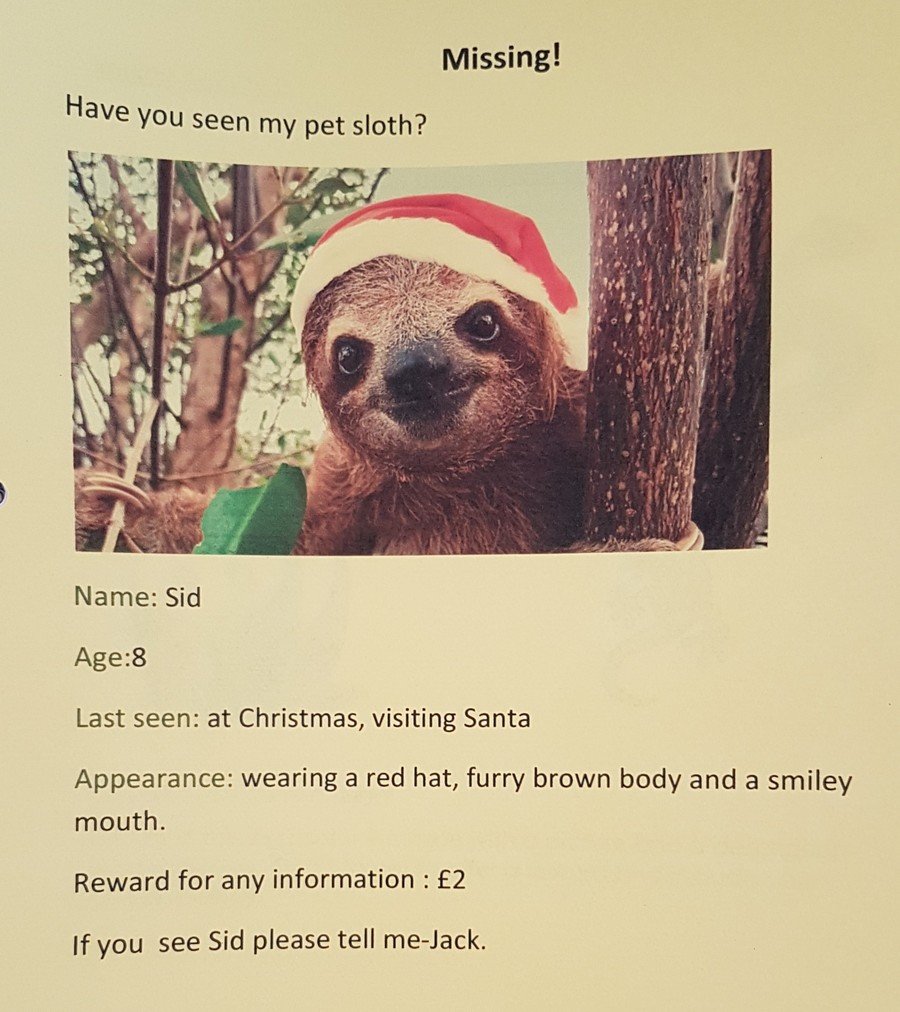 Update 15/06/20
From next week - week commencing 15th June, we are going to approach the Home Learning in a slightly different way which we hope will help to connect the curriculum together for children, both at home and school.
Each week will have a different theme and all home learning tasks have been designed to link together around this theme. It will be a project based approach, a little bit like the homework, where you will be able to pick and choose activities.
In order to be consistent across the year groups the same theme will apply to Years 2, 3, 4 and 5. This will mean that if you have children in different year groups, you can work together on the same project.
English and Maths have suggested year group tasks, however, you can look at older/younger ideas as you wish. You might even have other ideas too- be as creative as you like!
These tasks have been designed so that you do not need information printing off, all that is required are the basic resources to do the task. E.g. paper, pens, paints etc.
We hope this new idea will be a new fresh start for some of you where the work is becoming a bit of a struggle.
Must do tasks
Must DO task will continue as before. There will be one task for reading, writing and maths to be completed when you choose during the week.
You could do a Must Do task on each of three days, and then pick a project task for the other two days.
Writing Must Do tasks will be based on the weekly theme and will be available as a word document on the website.
Reading Must Do tasks will also be available as a separate document and again will be based on the weekly theme.
Maths Must Do tasks continue to be a consolidation of the key learning and will be available as separate documents on the website. The activity plan also includes some additional maths activities linked to the weekly theme.
W/c 06.07.20.
Fur, flippers or wings - this week we are having fun with Animal Magic!
W/c 29.06.20.
Get your tent packed and your dancing shoes on! We're off to a music festival this week.