Hello and welcome to Year 5!
We hope you will find this page useful. We will update it regularly with information about upcoming events, homework, and the learning taking place in class.

Mrs Swan and Mrs Lynam-Smith
Friday 12th October

Happy half term holidays everyone!
Over the holidays, have lots of fun and lots of rest before we start back with our exciting new topic - Scream Machine!
Before then, we have set a few challenges for you:
P7 and P10 of the new maths homework books
Your 2 week homework challenge
Spelling lists (ie/ei words)
Times table tests to look over and practise
Just a reminder, bring warm/waterproof clothes for the first Monday back, including outdoor shoes.
This is not a non-school uniform day, just a few extras to keep warm and dry for our exciting, outdoor memorable experience.
Thanks, Mrs Lynam-Smith and Mrs Swan
Tuesday 9th October

Here are our River Nile models.
This week, we will be using them to explore how flooding affects land use in Egypt.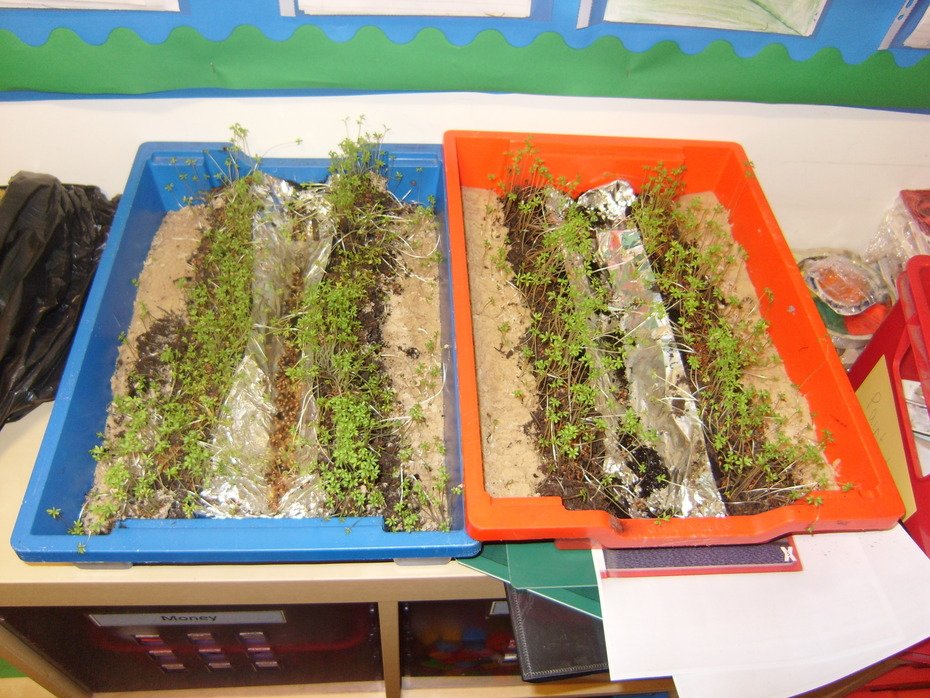 Friday 5th October:

P4C
In P4C this afternoon, we looked at the song 'One Jump Ahead' from Aladdin. Some of the concepts we explored were: stealing, power, magic and success. Here are the questions we will be thinking about over the next week:
'How do some people get away with things successfully?'
'Is magic real?'
We are working on our Creative thinking skills.
Homework
New homework sheets were given out today and explained to the children. Spare copies can be found in the classrooms. Homework will be based around our new topic 'Scream Machine' from now until Christmas.
We also discussed the other types of homework we have in Y5. For your information, this is what we discussed:
- Spelling lists / rules go home every Monday to learn
- Blank copies of X-factor and times table sheets are available to do at home, along with ideas of games to play
- Maths homework books will go out next week. We will update the children with a page number each week, and will be rewarded with house points for having completed it.
- Reading records will be collected every Friday. Children get house points for reading at home and it is expected that they will read 3 x per week.
Wednesday 26th September:
Today we were discussing whether Cleopatra is the most powerful queen in history. Here are some notes from our discussion. What do you think?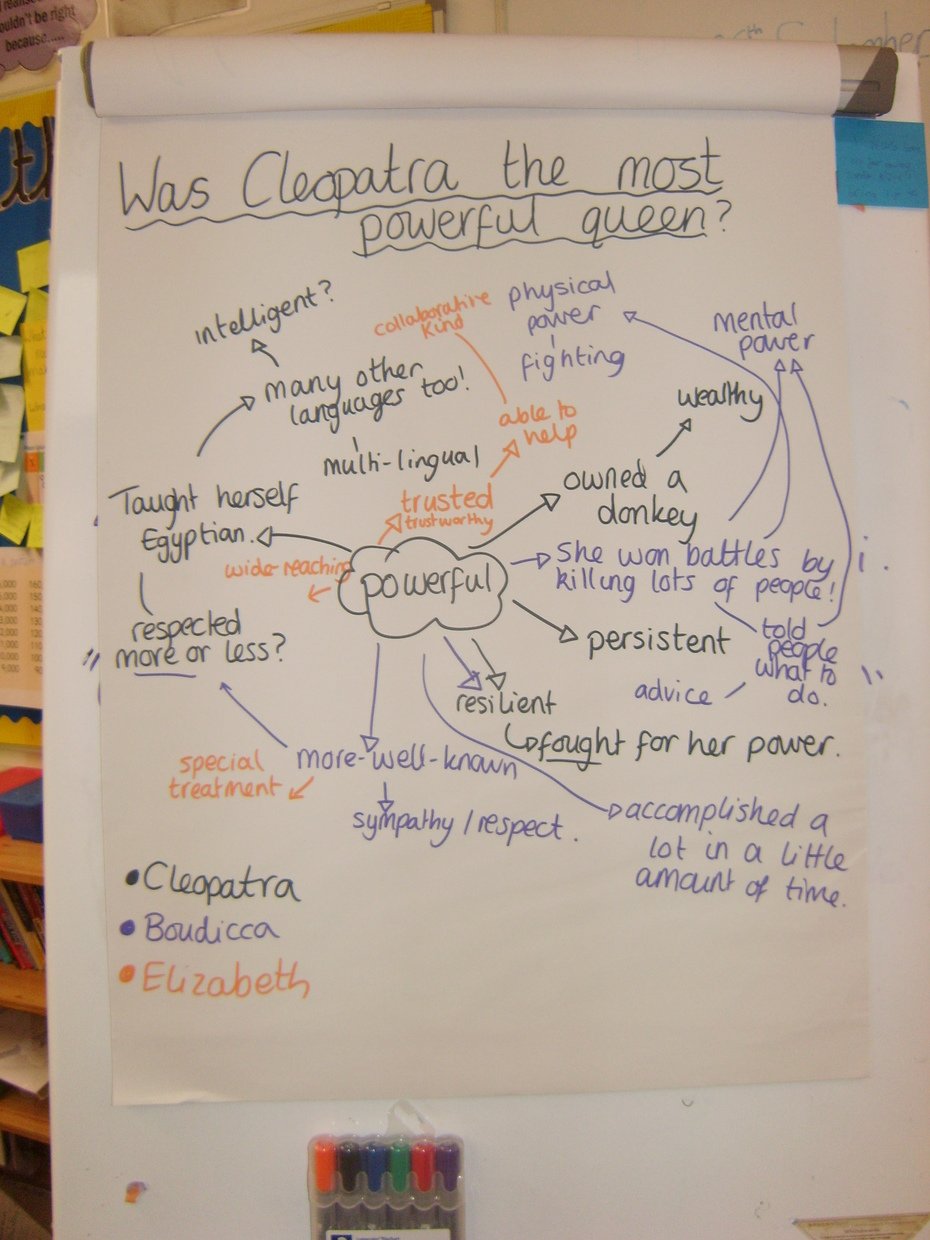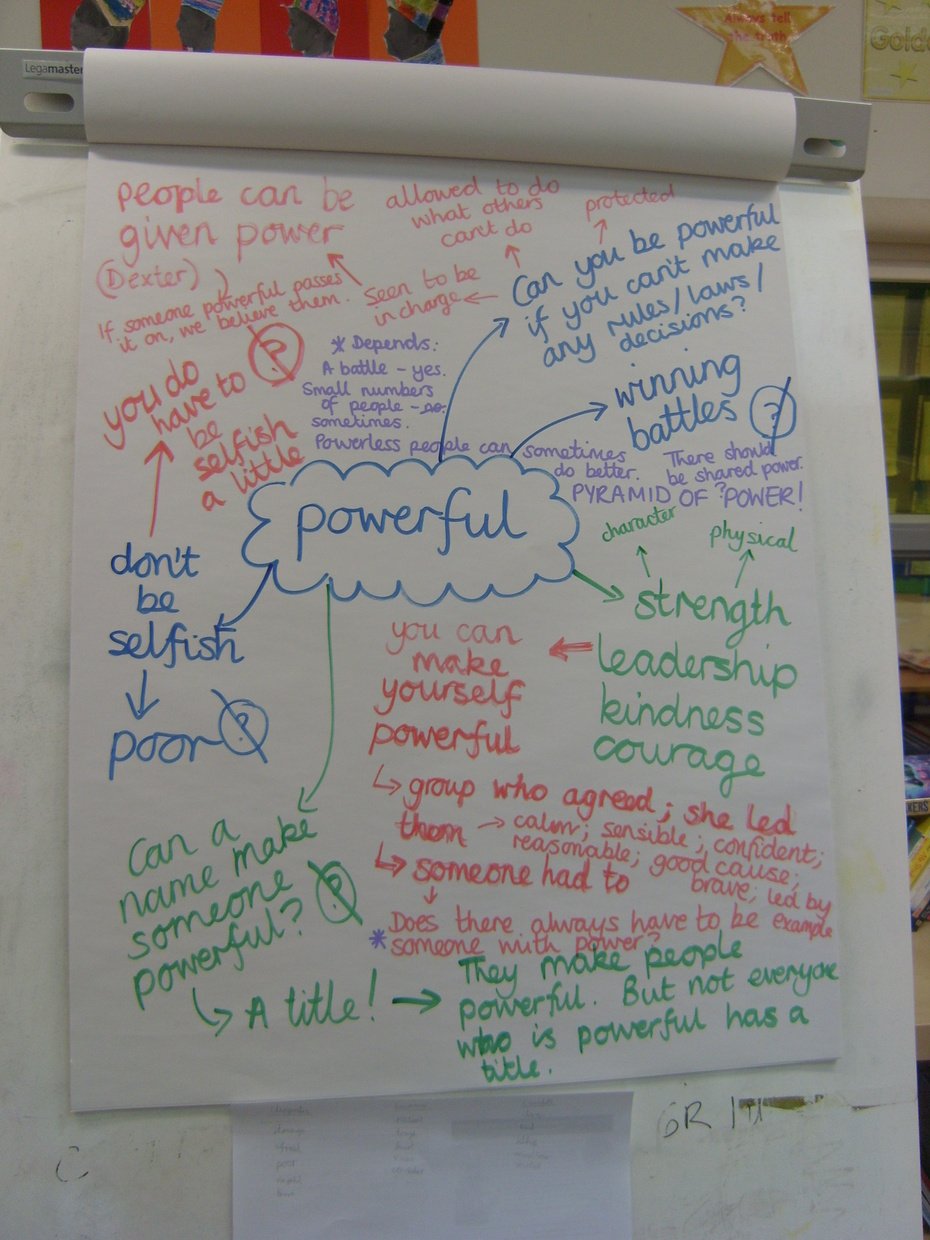 We also have two welcome events for your diary:
Thursday 4th October - Meet and Greet
Thursday 11th October - 'Pharaohs' Parent Event
We are looking forward to meeting you.