Wel­come to our Par­ents and Children's Page on 'E — Safety'. We hope this link will help you under­stand more about e-safety, please click on one of the links below and enjoy some inter­ac­tive fun.
September, 2016 - E-Safety Presentation to Parents by the Digital Leaders
Well done to all our Digital Leaders, new and old, for putting together a wonderful presentation to parents on e-safety. Thank you to all the parents, grandparents and staff who came along to support and listen to our presentation. We hope you found it useful!
Please click on Extra-Curriculum, Digital Leaders to read their Blog and posts - please feel free to add your own posts relating to the presentation -it's easy to do and children will be so happy to read your feedback!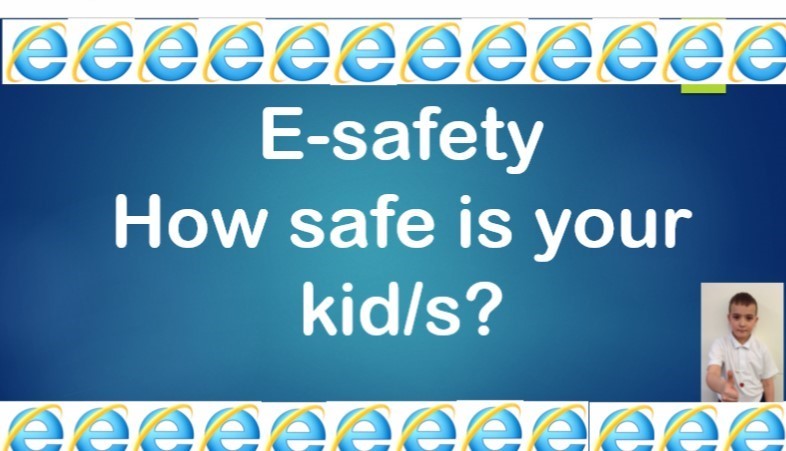 PLEASE CLICK THE PICTURE BELOW TO VIEW THE POWERPOINT OUR DIGITAL LEADERS PRODUCED FOR KEY STAGE 2 E-SAFETY ASSEMBLY.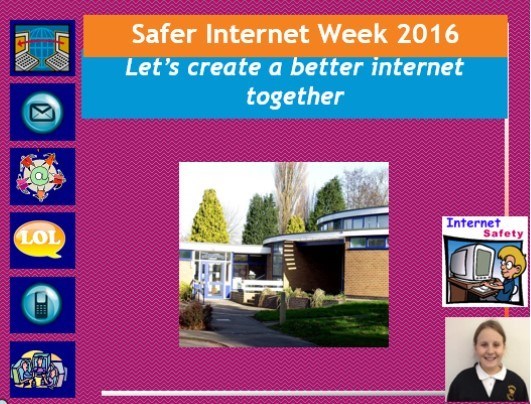 DIGITAL LEADERS HAVE ALSO DONE A SUCCESSFUL KEY STAGE ONE ASSEMBLY.
E-SAFETY COMPETITION WINNERS (CHOSEN BY DIGITAL LEADERS)
Congratulations to Millie and Chloe in Year 5 for creative homework on E-safety. It was very hard to choose one winner. Many children were given certificates for wonderful homework. Including:
Sophie 3CS and Dexter 2JC for a great informative PowerPoint.
Jack T in 3CK, Alfie S in 4LI, Cerys F and Harvey M in 4KB, Sam B in 5AS and Alfie S in 5AS for a great video.
See below: more to come!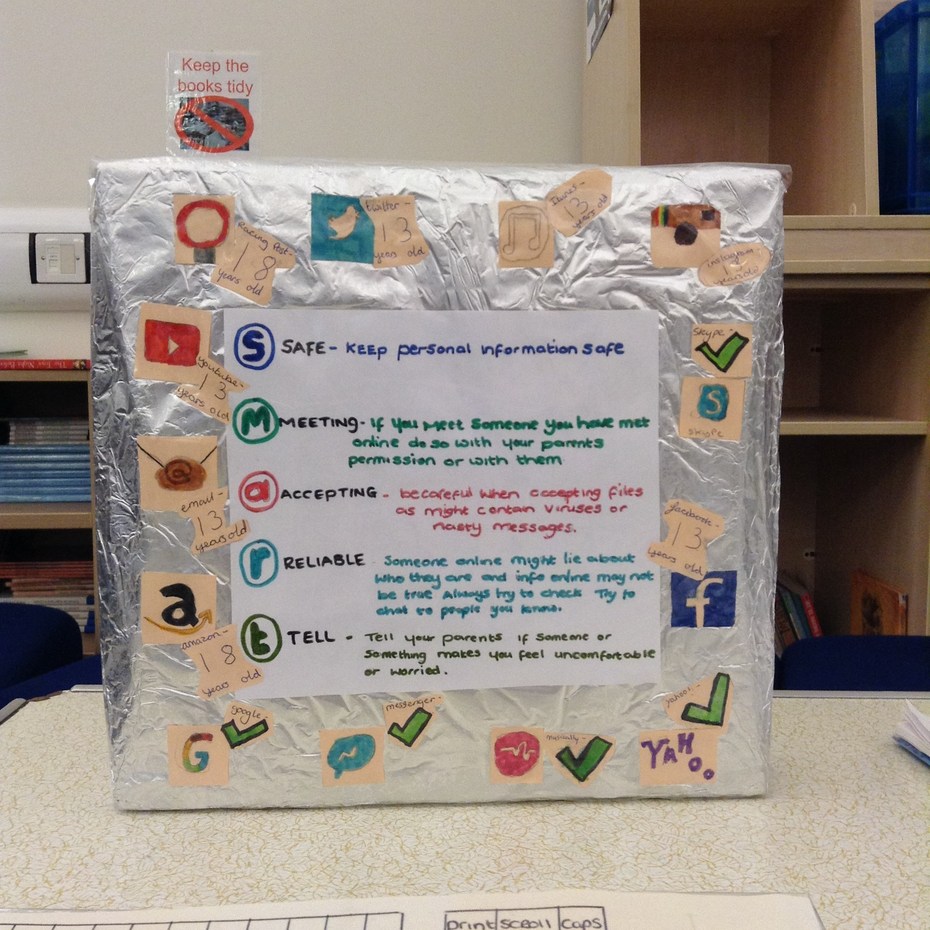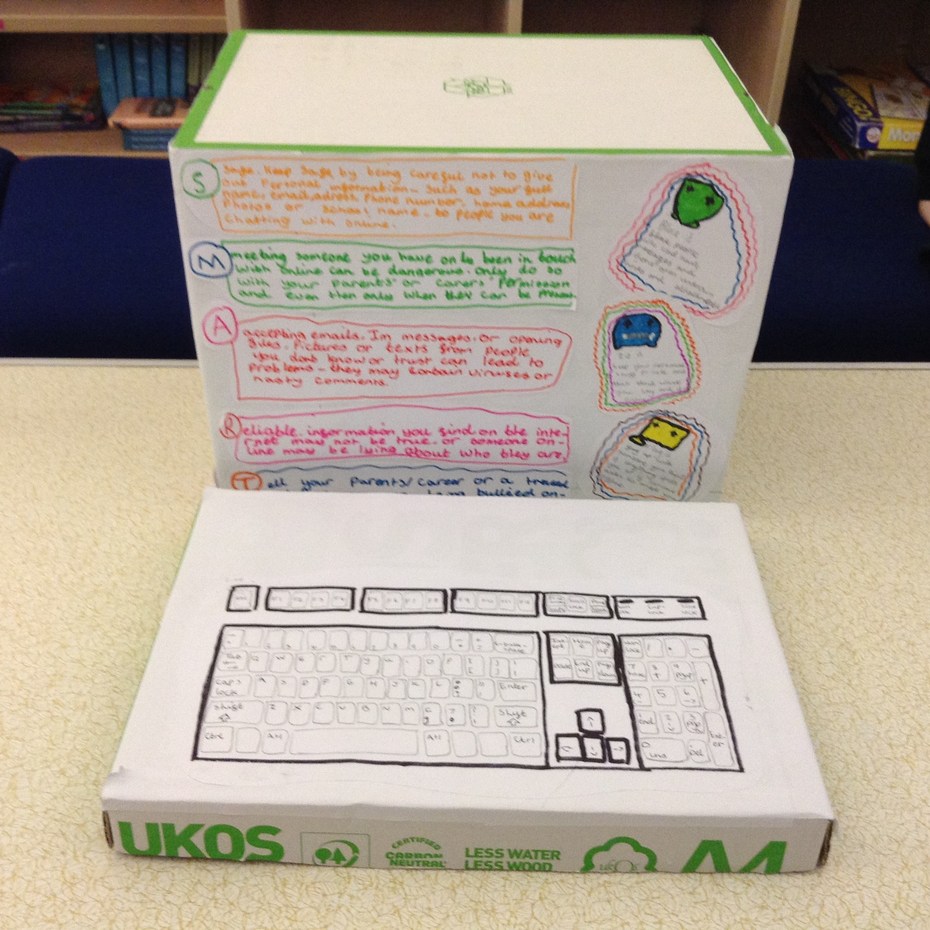 DIGITAL PARENTING MAGAZINE
Your child should have brought home a digital parenting magazine. This magazine provides great tips to protect your family whilst using technology (such as playstations, phones, tablets, ipads, internet, social media websites).The mag­a­zine brings together experts from around the world to give par­ents the lat­est advice on dig­i­tal issues, such as inline rep­u­ta­tion, loca­tion ser­vices, sex­ting, cyber­bul­ly­ing and ille­gal content.
CHILDREN 8 AND OVER
Thinky­ouknow web­site - If you are 8 and over visit the Cyber Cafe click here
Come in to find the lat­est infor­ma­tion on the sites you like to visit, mobiles and new tech­nol­ogy. Find out what's good, what's not and what you can do about it. If you look after young peo­ple there's an area for you too – with resources you can use in the class­room, at home or just to get with it. Most impor­tantly, there's also a place which any­one can use to report if they feel uncom­fort­able or wor­ried about some­one they are chat­ting to online. All the infor­ma­tion here is brought to you by the team at the Child Exploita­tion and Online Pro­tec­tion (CEOP) Cen­tre. We hope you like it!
CHILDREN AGED BETWEEN 5 & 7
If your child is aged between 5–7 explore Hec­tors World, play lots of games and learn all about e-safety.
Click this link to get to Hec­tors World.
We know that the inter­net can be fun. Being cybers­mart can some­times be hard.
Hang out with Hec­tor and his friends to see how to use your com­puter, the inter­net and mobile phone safely. Ask Mum or Dad to help you to visit Hec­tors World. Here you can have lots of fun watch­ing online video's and solv­ing puz­zles. There are even colour-in sto­ry­books and songs for you to down­load. You can count on Hec­tor to be your friend in cyber­space and we hope you enjoy dis­cov­er­ing Hector's World!
www.cybersmart.gov.au — click here for more games
CHILDNET & KIDSMART
Child­net is char­ity that works with young peo­ple all over the world, help­ing them under­stand how to stay safe, when using the inter­net. Use your browser's back but­ton as you dip from the school web­site to the Child­net web­site and back again.
Click here to go straight to the child­net site called KidSMART.
Click on one of the links below:
Kids­mart Smart Rules — these are very impor­tant to pro­tect you!
Kids­mart Poster Gallery — Wow check this out!
E-SAFETY WEEK
E-Safety Week is com­ing up.
Click on the link below for games specif­i­cally designed to teach chil­dren about e-safety:
http://www.nwlg.org/esafetygames/
Other use­ful links:
Many par­ents are out of touch with the dan­gers faced by their chil­dren on tablets and smart­phones, accord­ing to a poll by BBC Learn­ing. Click below for more information:
http://www.bbc.co.uk/news/technology-26121434
E-safety Games and Further Facts and information:
http://www.digital-literwww.thinkuknow.co.uk (good for both KS1 and KS2 including videos etc.)
http://www.saferinternet.org.uk/safer-internet-day/2015/things-to-do
http://www.saferinternet.org.uk/safer-internet-day/2015/things-to-do/quiz
http://www.leics.gov.uk/esafety_primary.pdf