Welcome to Early Years
Hello and welcome to Early Years!
We have been having lots of fun in our first few weeks at school!
Our topic is called 'All About Me' and we have been getting to know each other, making new friends and settling in. We are very proud of how the children are starting to become more organised and are impressing us every day. We have also been learning about Harvest and are very excited to share our learning with families on Tuesday 8th October at our Harvest assemblies.
Take a look at some of the things we've been up to so far.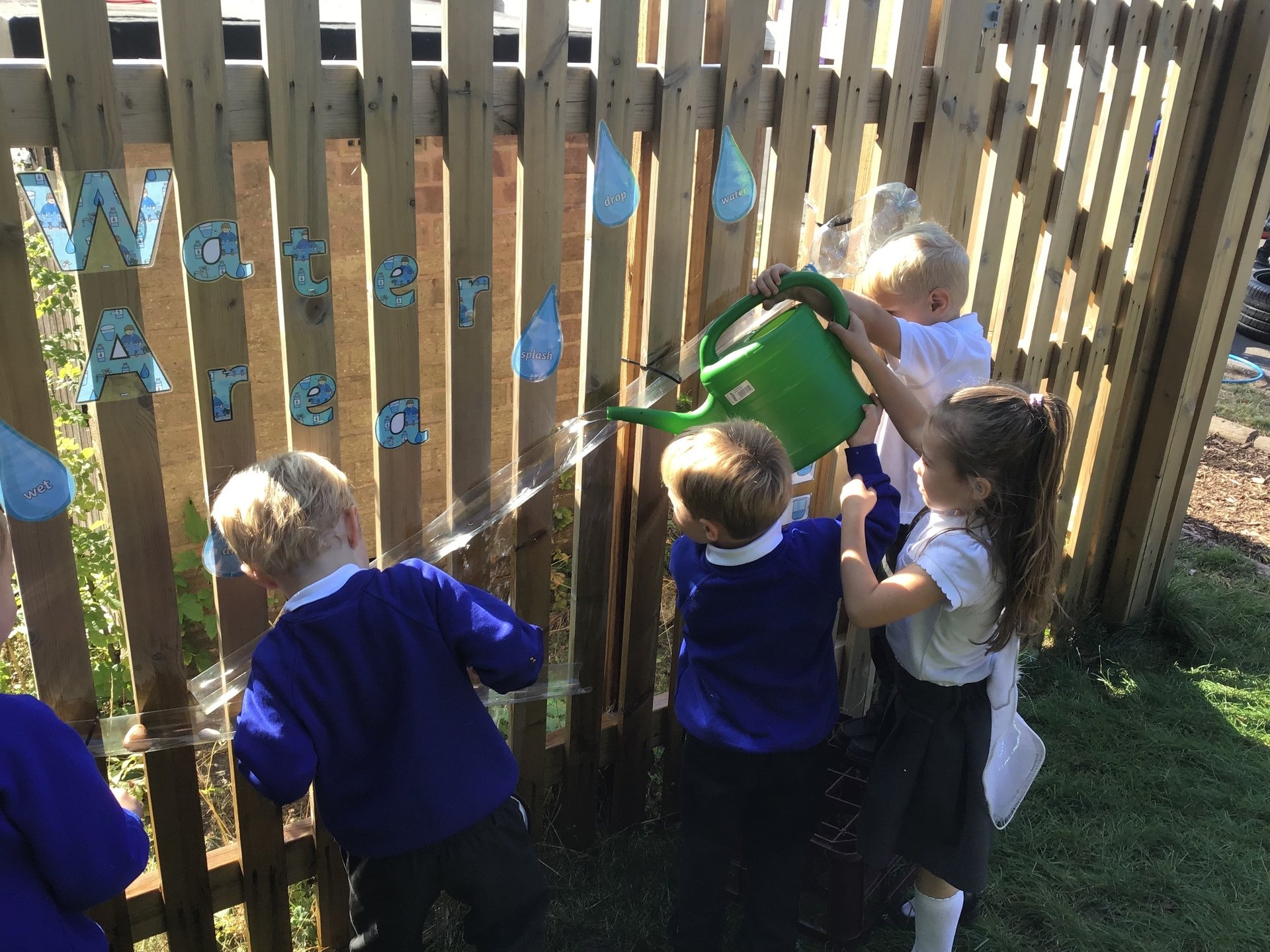 Finding out and exploring, working as a team.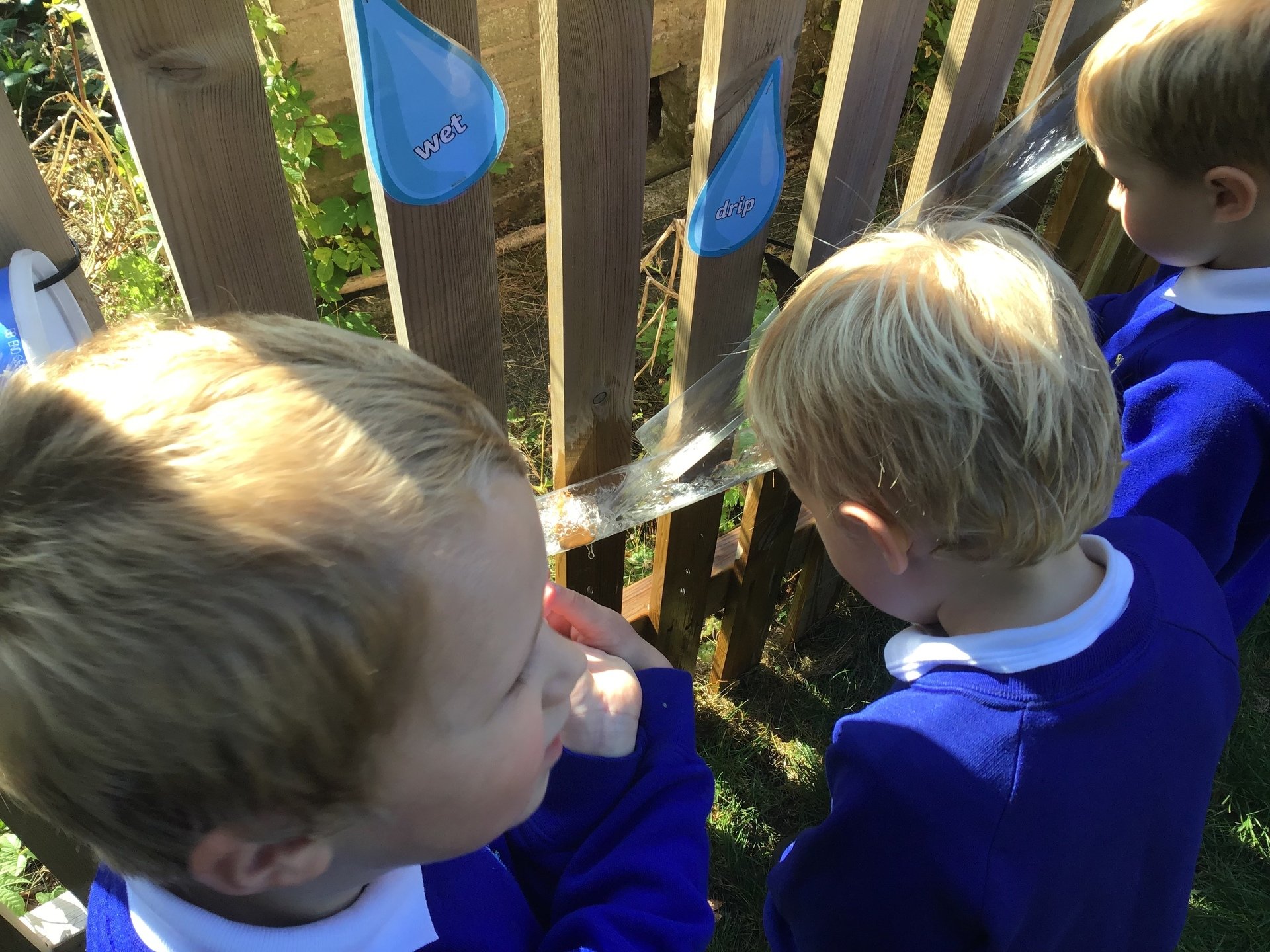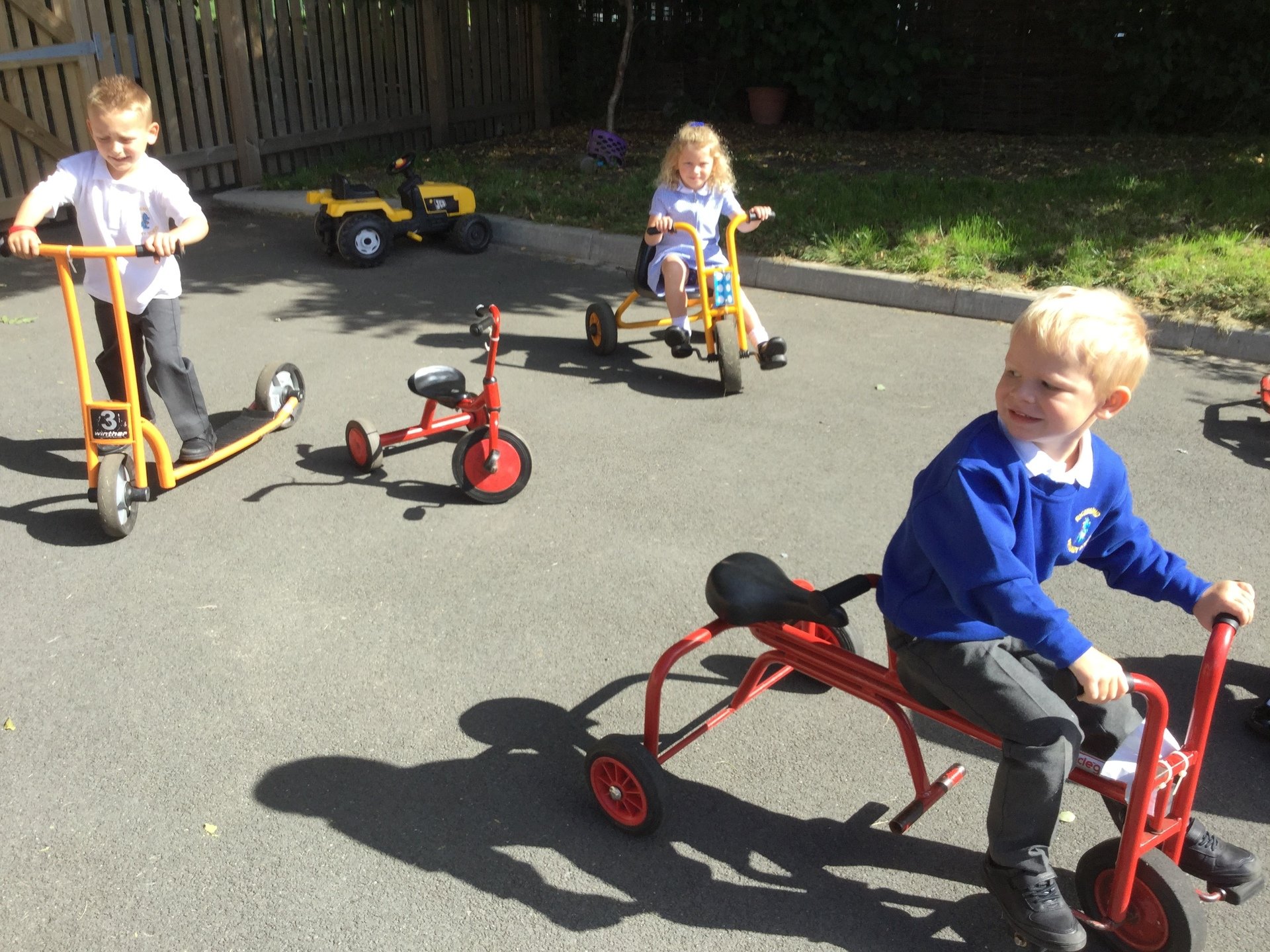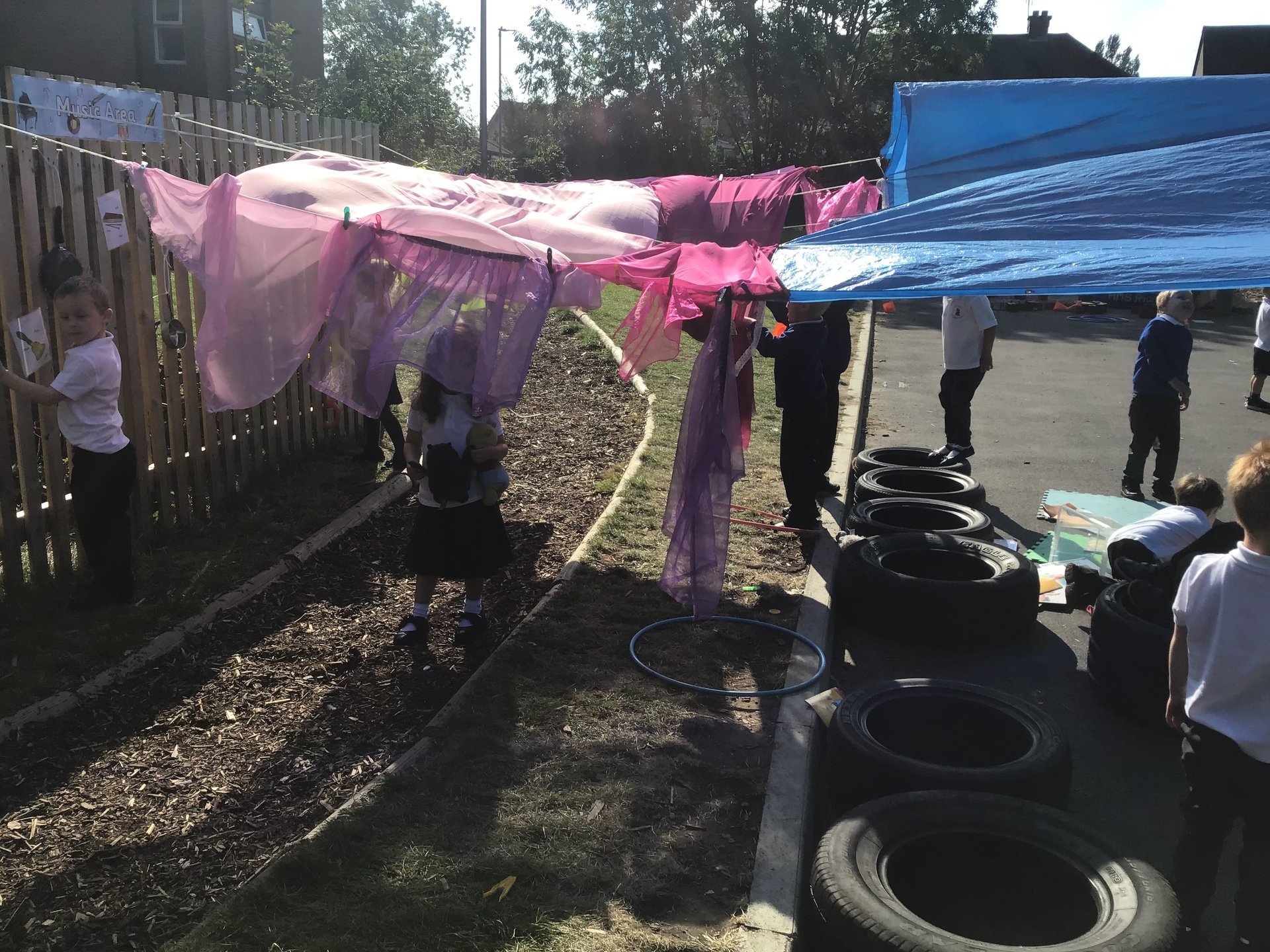 We made a huge den and had so much fun playing and exploring in different ways.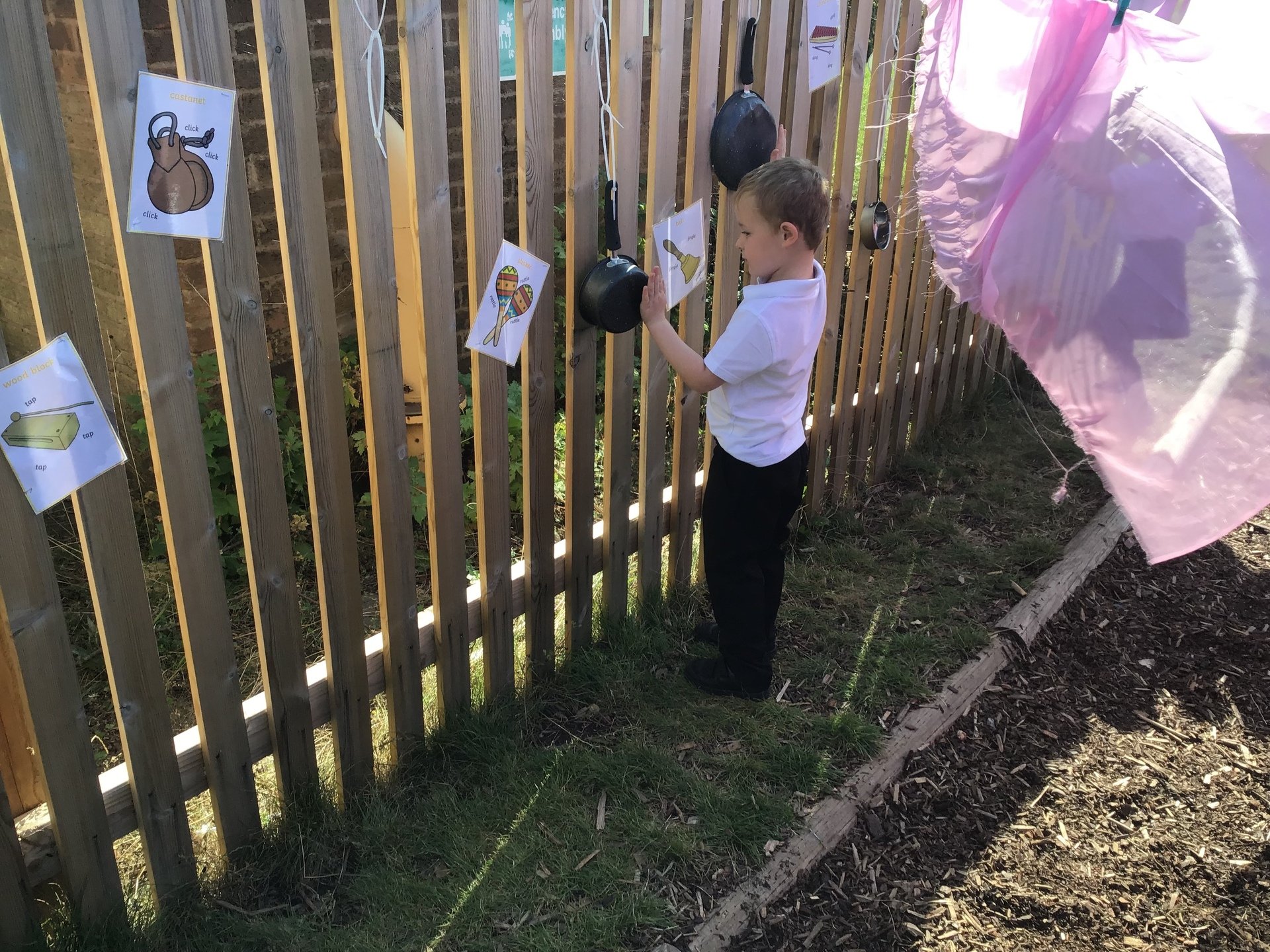 Choosing ways to make music.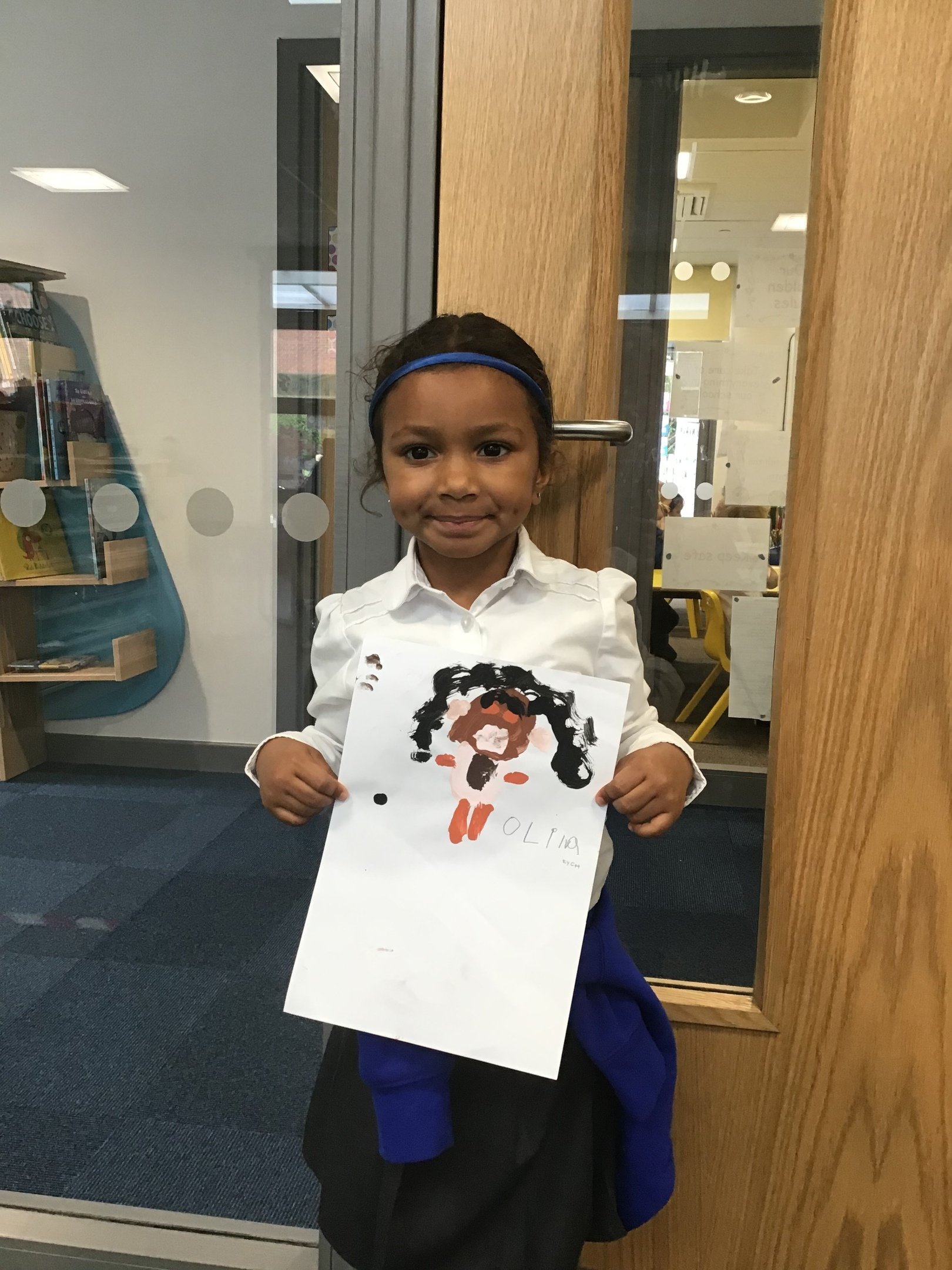 Painting self-portraits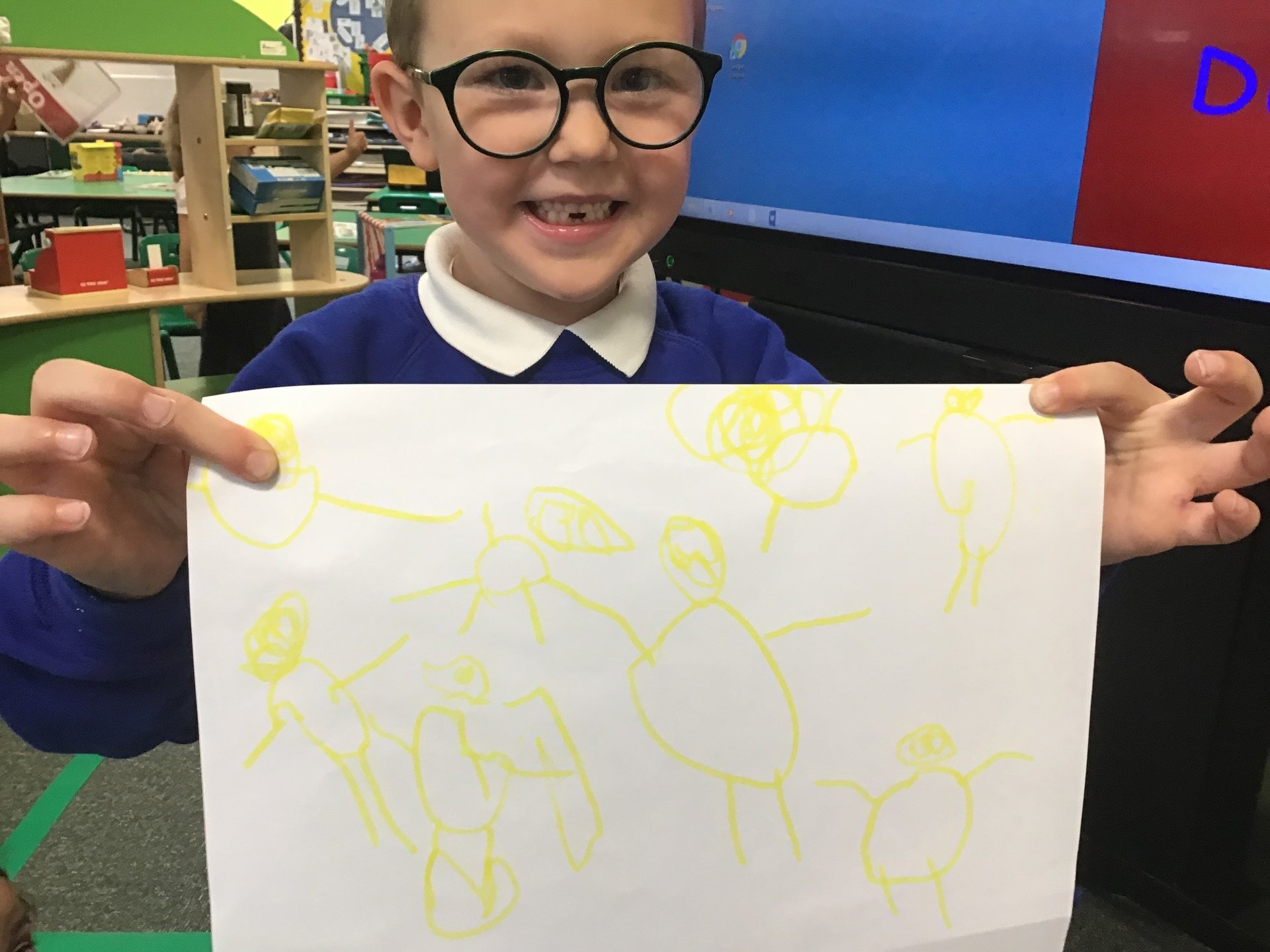 We have been talking about our unique families, sharing family photos and drawing pictures of our families.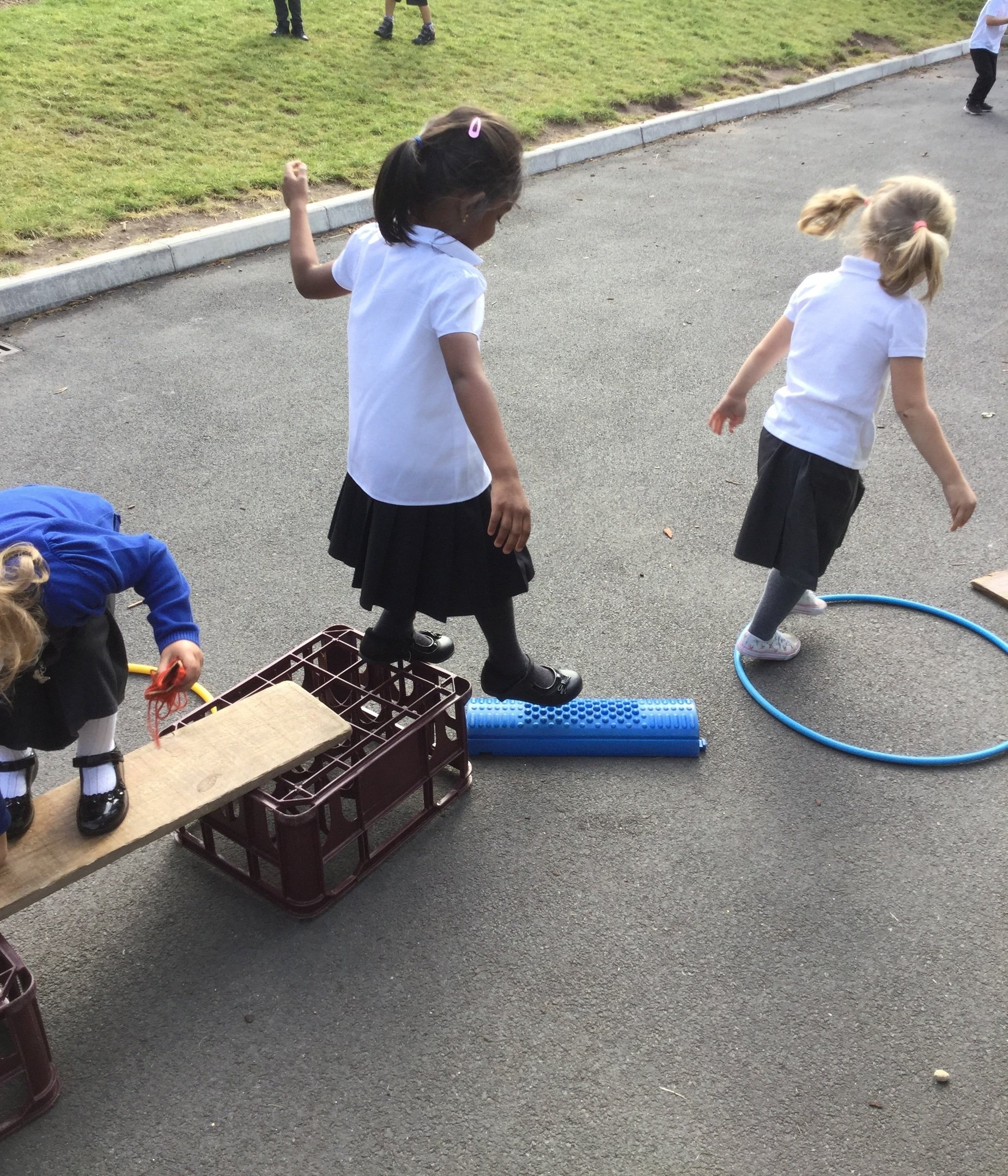 Creating and thinking critically to make our own assault courses.
Making new friends in the role-play areas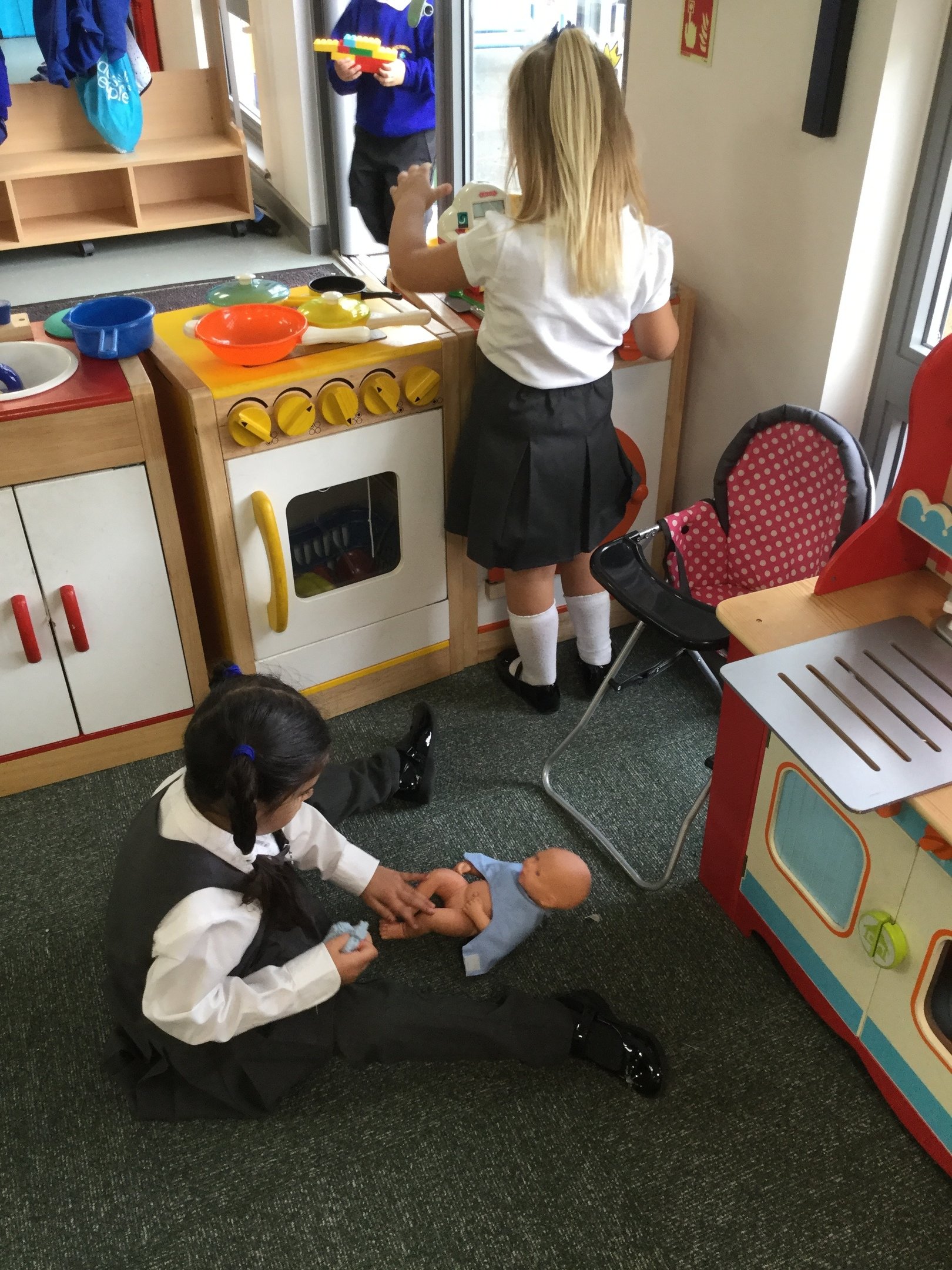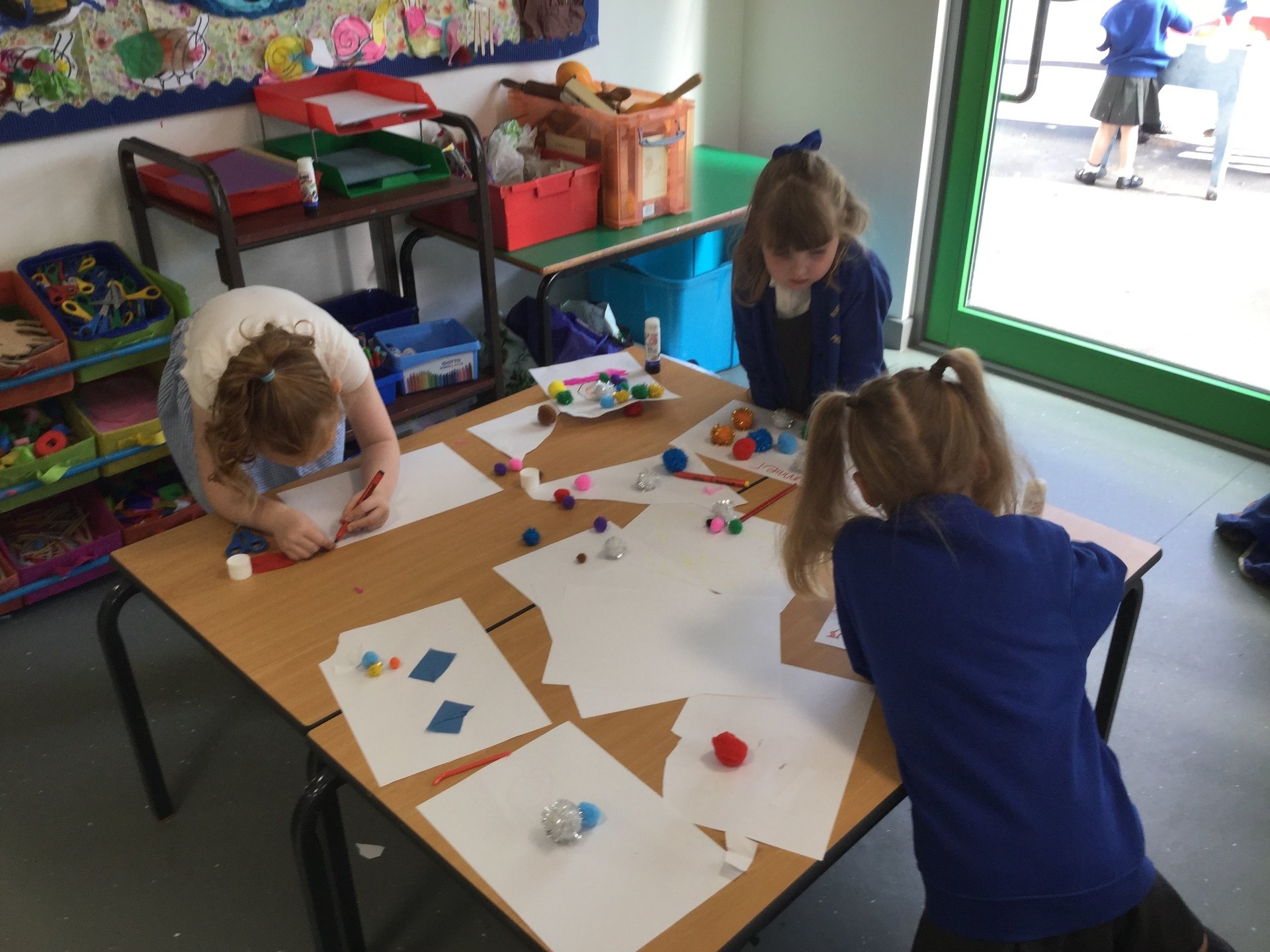 Being involved and concentrating to create our own artwork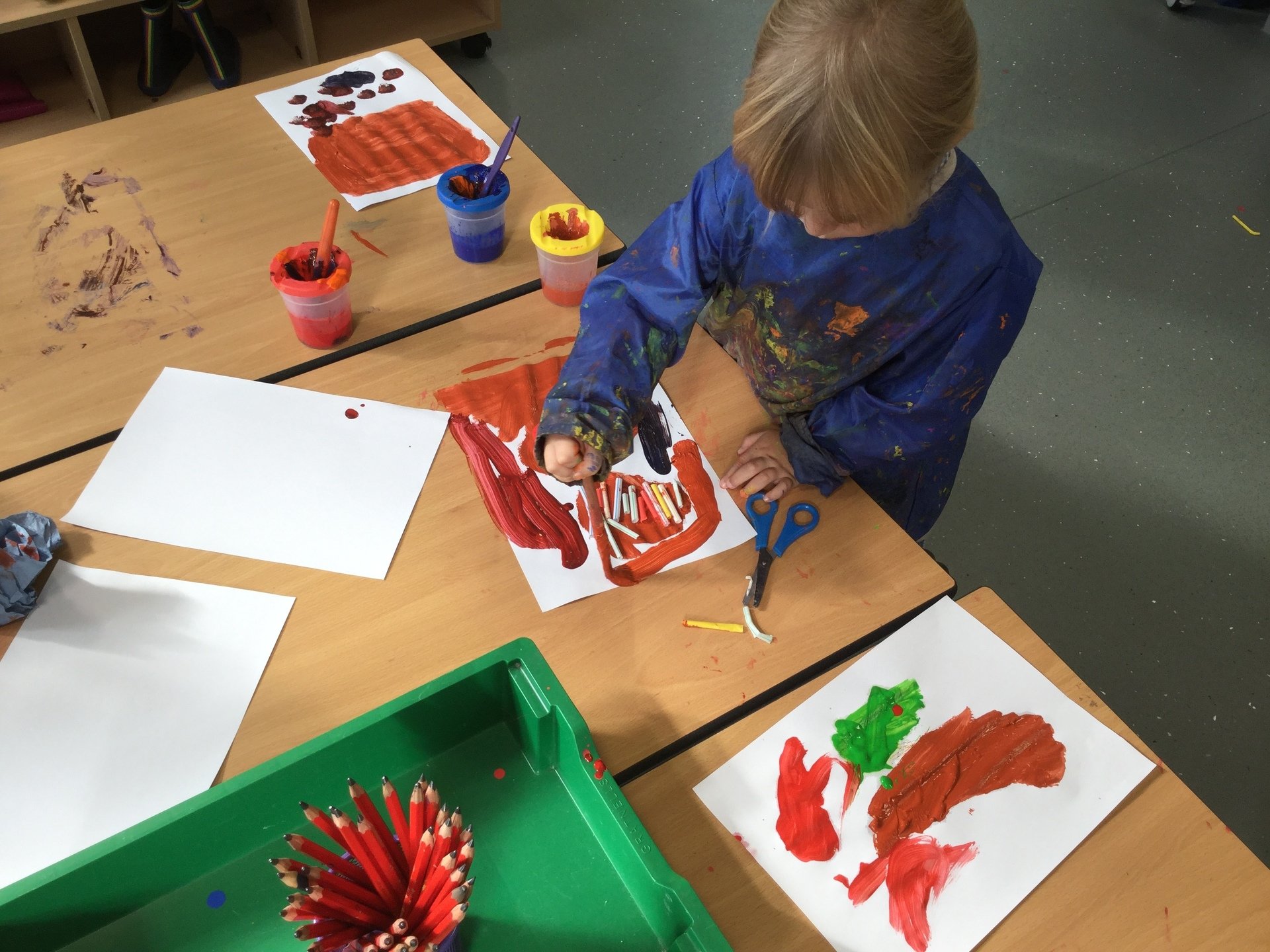 Have a look below to see our 2018-19 cohort.
Our topic for Summer 1 is called 'Why Do Spiders Eat Flies?' Click on the link to read the topic letter.
Topic Letter Why Do Spiders Eat Flies.doc
Have a look at some of the things we have been up to last half term.
We made Easter Bonnets with our families and went on a big parade around the school!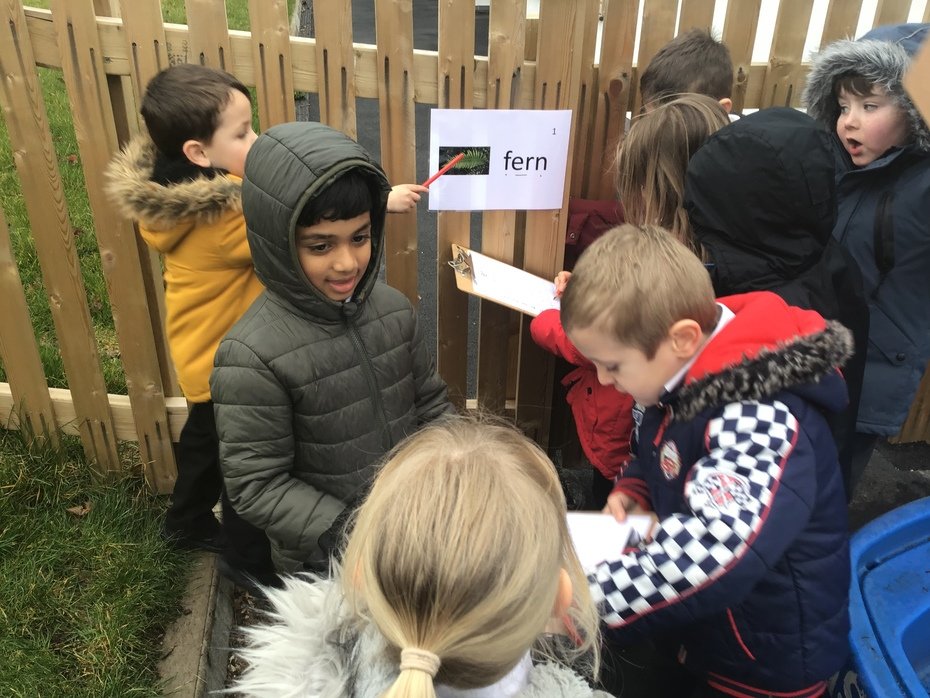 We love phoneme hunts! We hunted for the 'er' phoneme during 'Phonics for Families.'
World Book Day!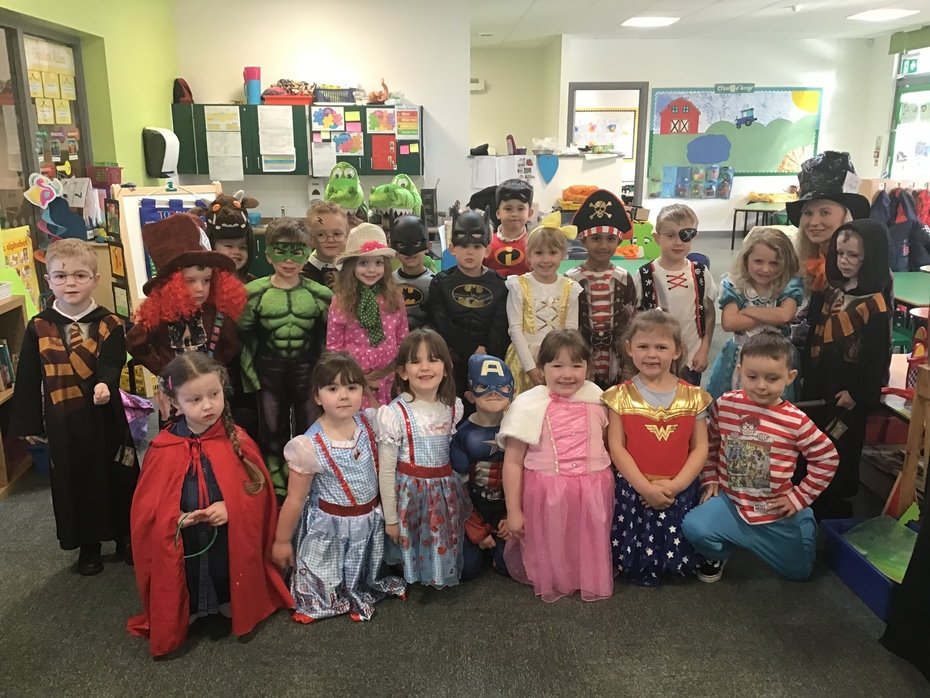 We shared our favourite books with our friends.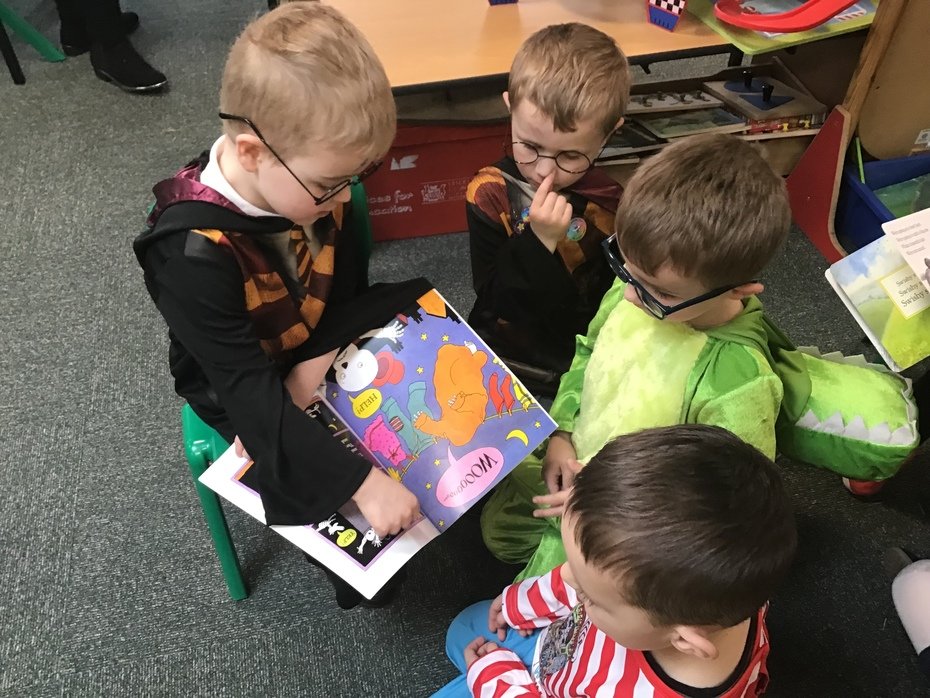 A fairy door appeared in the classroom!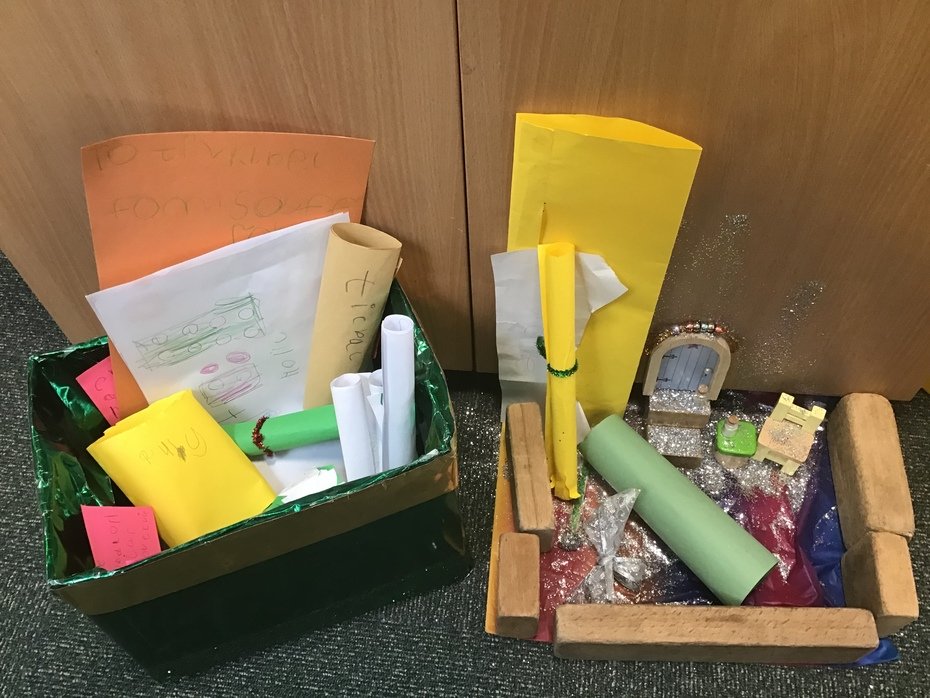 There was a letter from Tinkerbell. She needed our help.
We wrote back to her and showed her how to make different numbers.
We have continued with our Early Number Sense and have explored all numbers 0-20.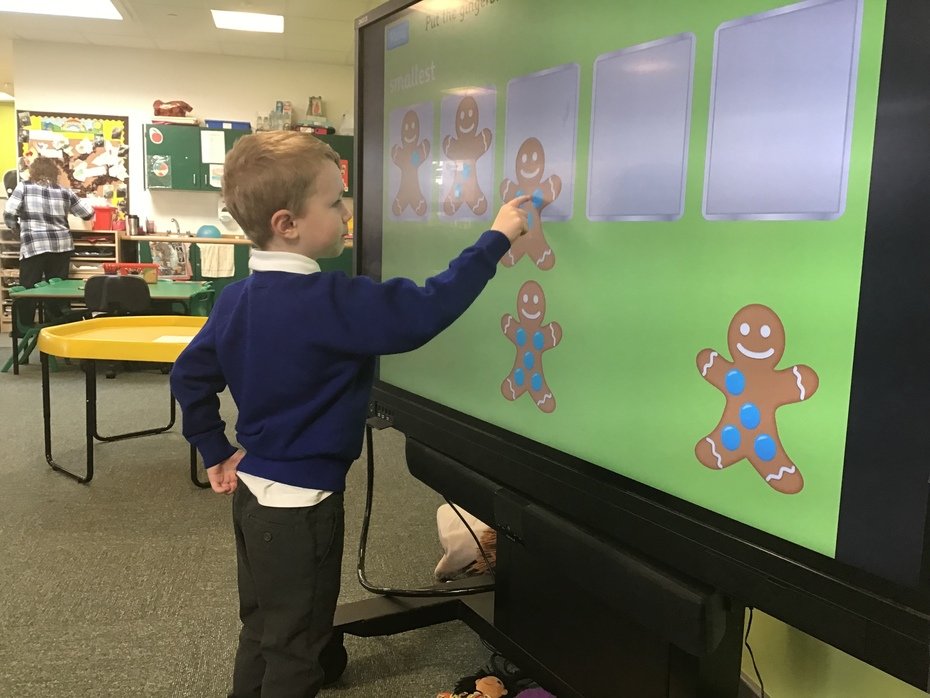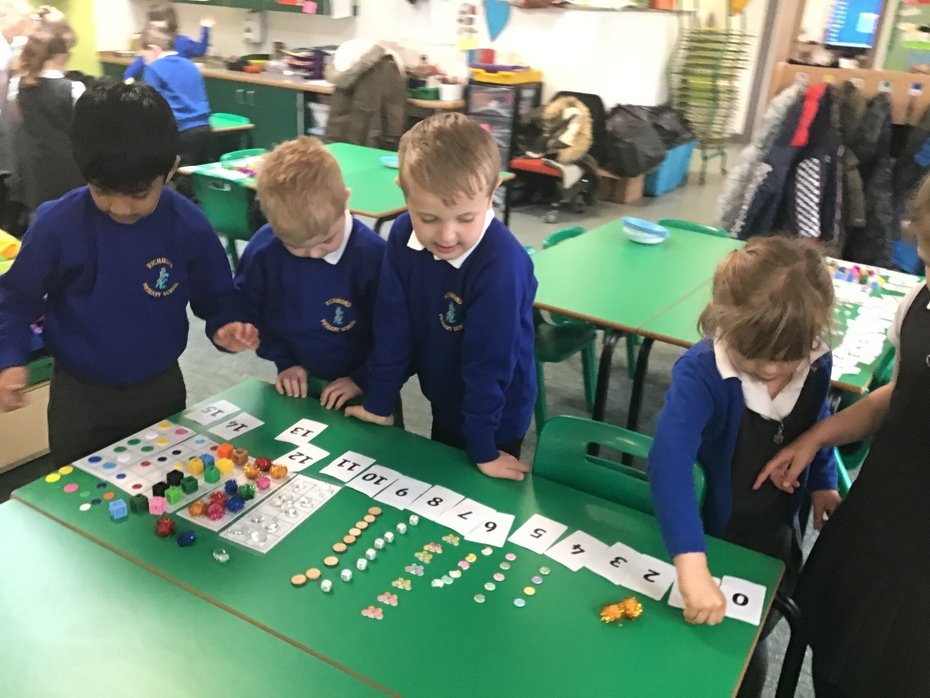 We continue to practise our letter formation in lots of different ways.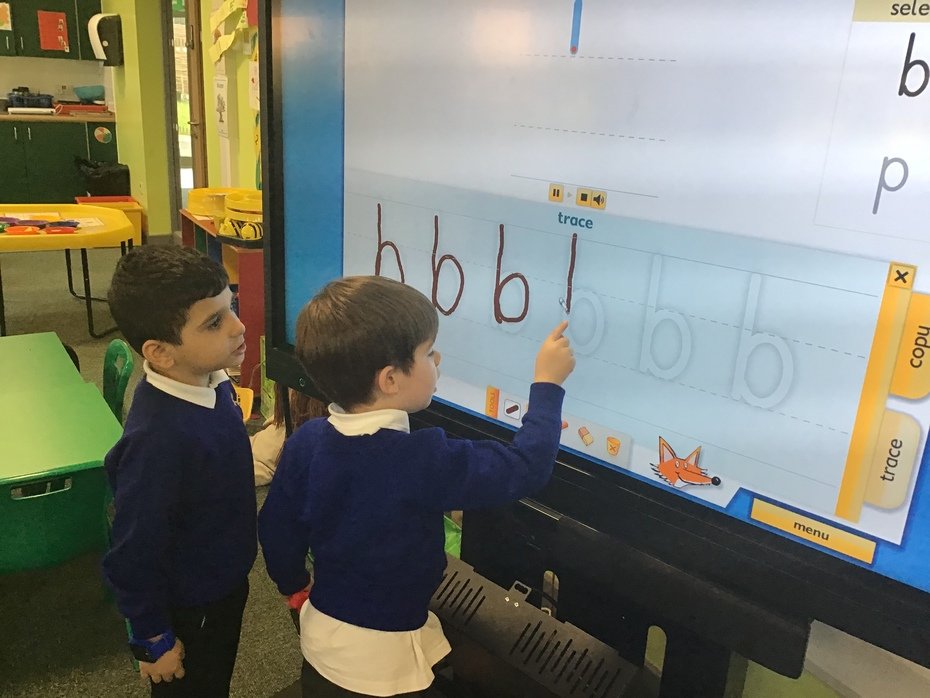 We have been practising reading and spelling with the letters and sounds have been learning in Phonics.
In addition to revising the sounds and words from Autumn Term and Spring Term we will be reading and writing sentences and trying hard to blend words with adjacent consonants like street.
See below to find out about some of the things we have already done this year.
One of our previous topics was called 'Did Dragons Exist?'
Topic Letter Did Dragons Exist.doc
Once Upon A Time Day!
We had a fantastic day. We dressed up as different characters, discovered some dragon footprints,
a letter from a dragon and some dragon eggs! We also had a visit from 'Tom the Tale Teller'.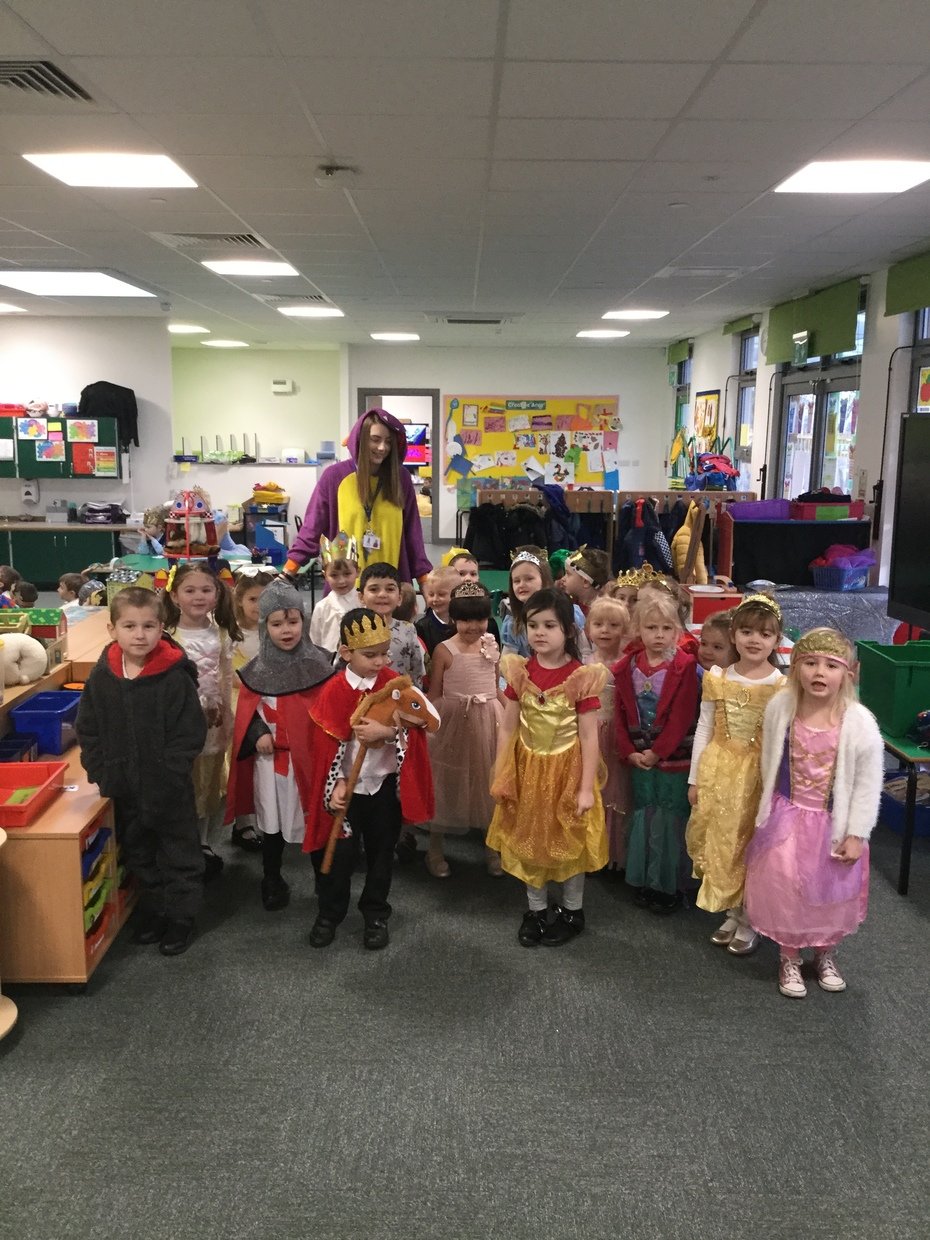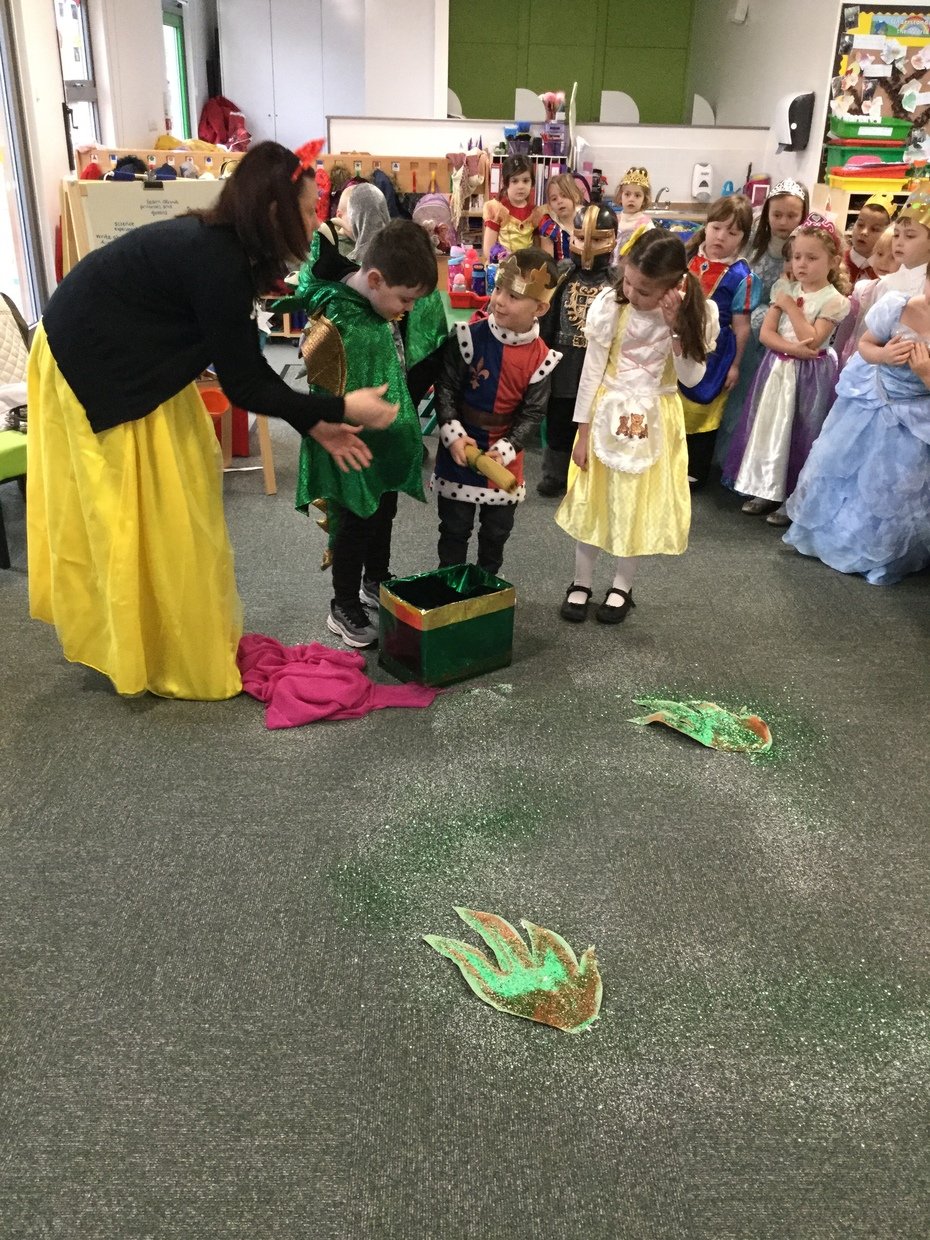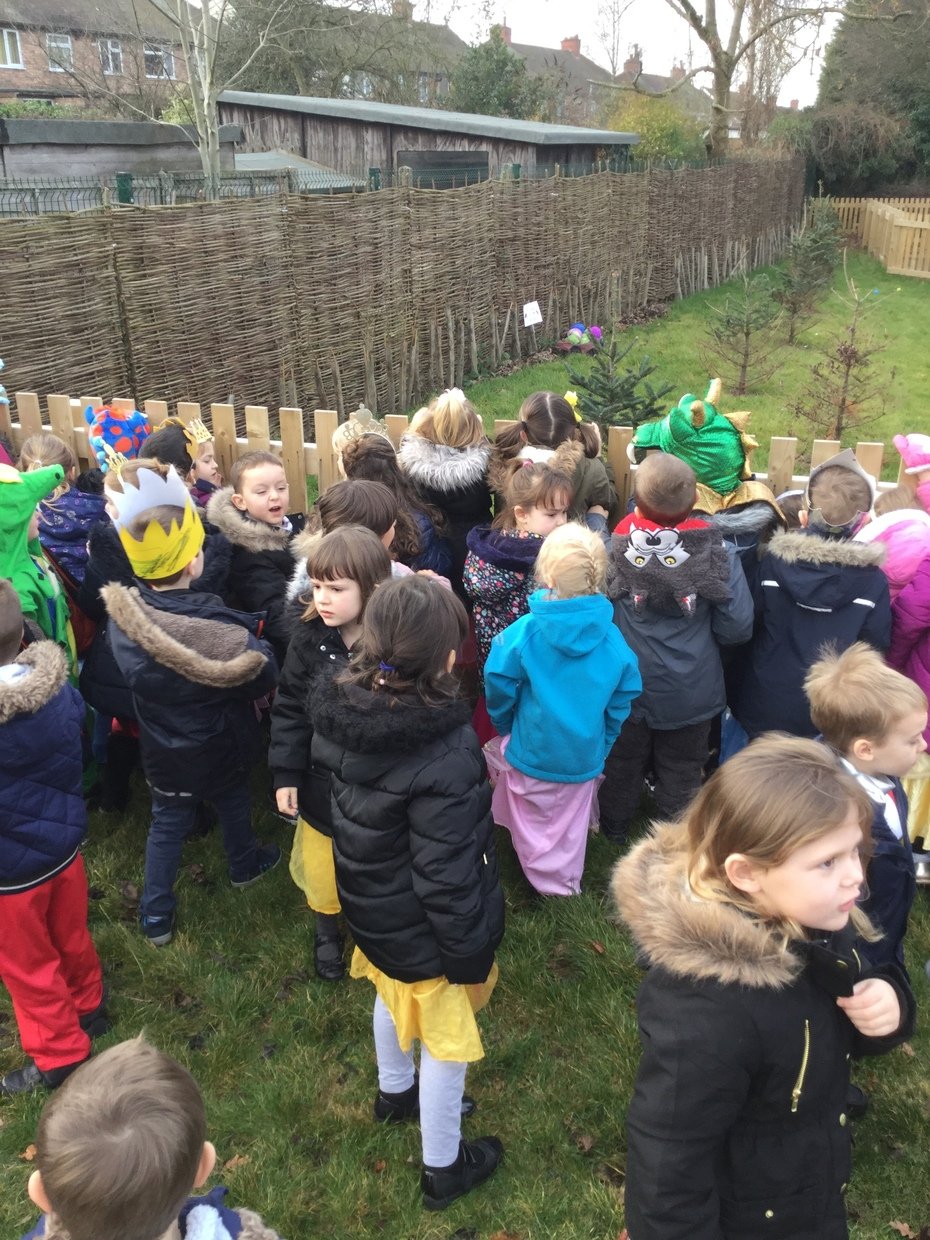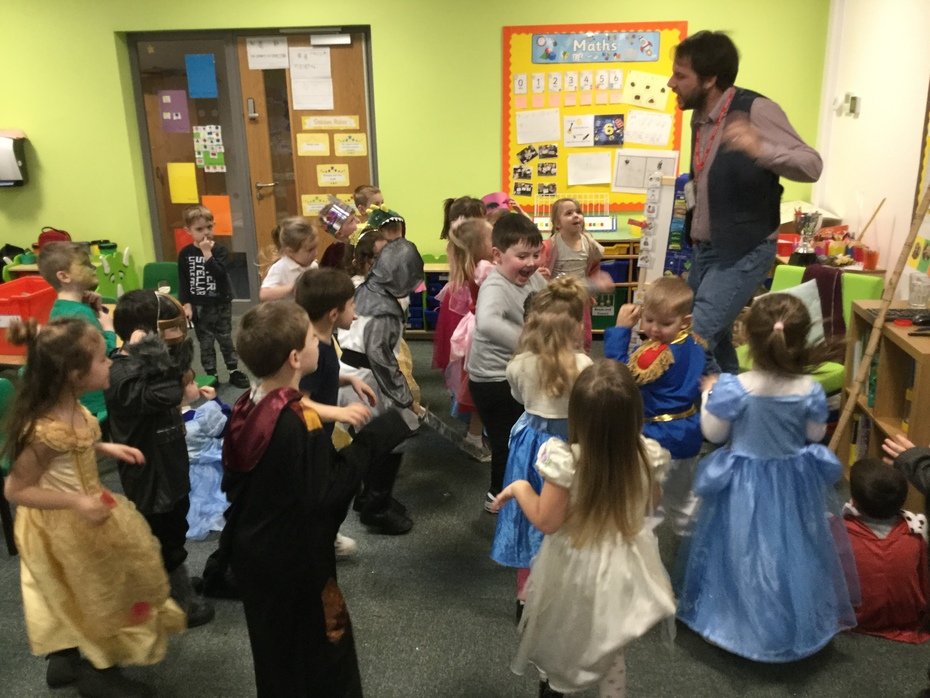 We love being outside!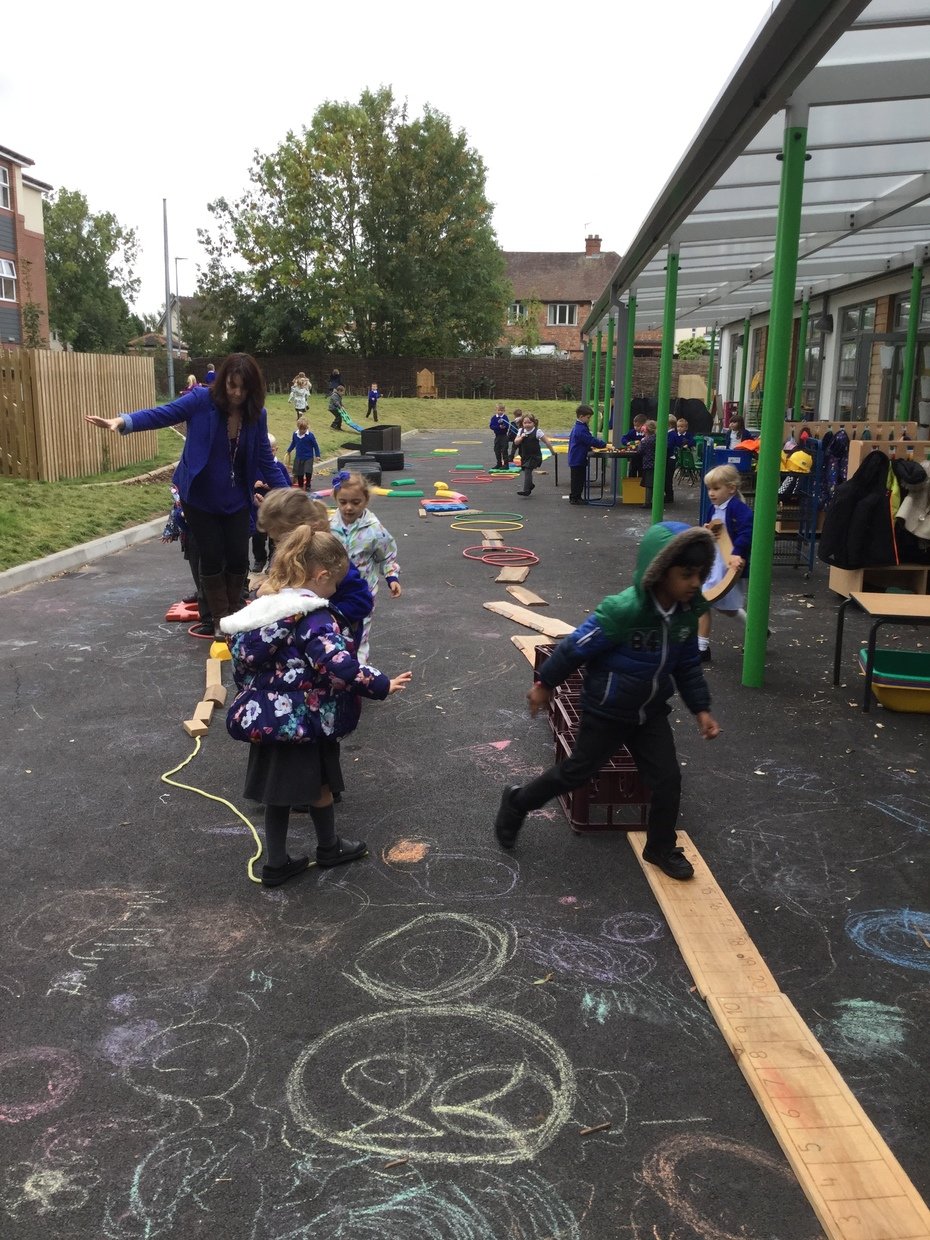 Building Assault Courses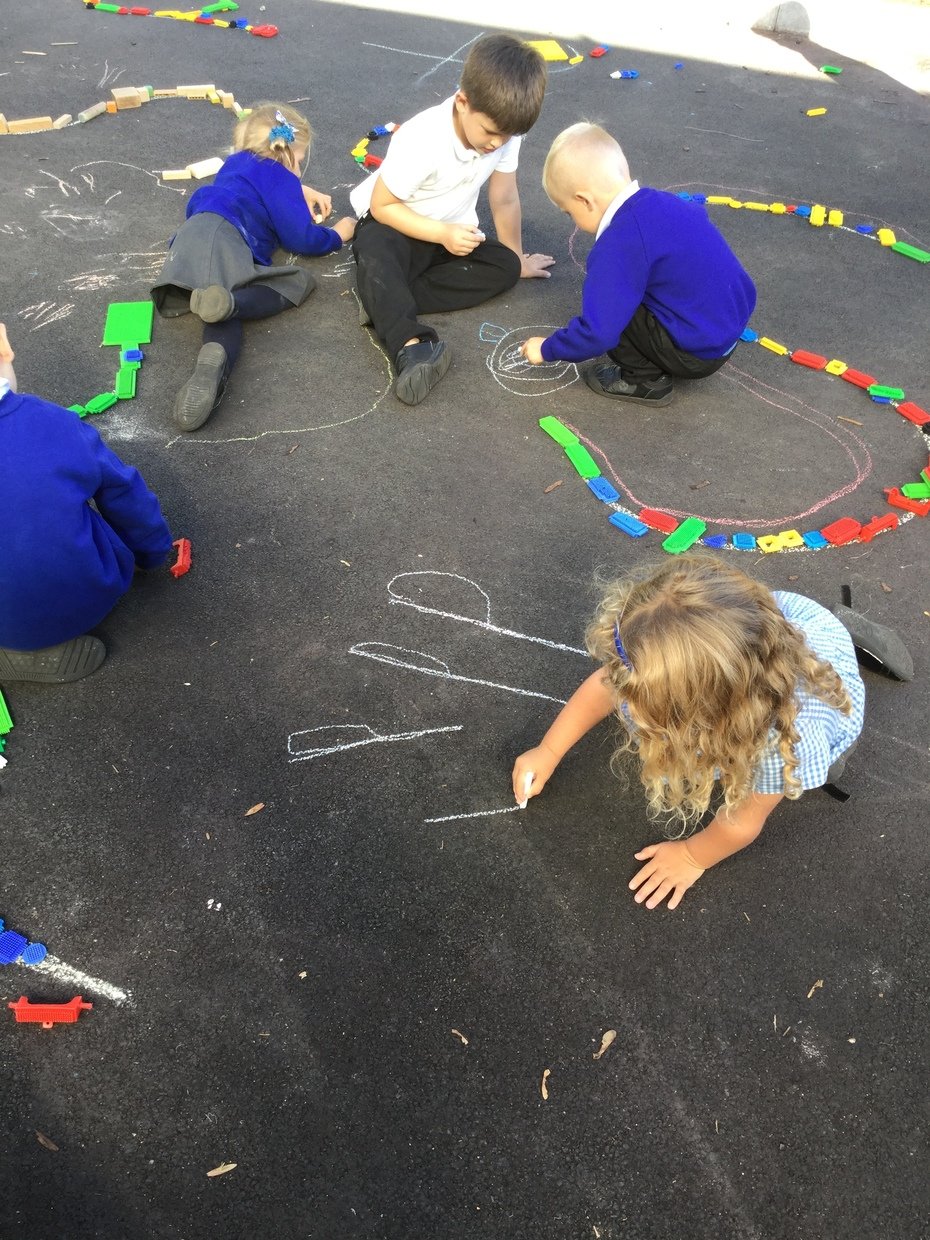 Handwriting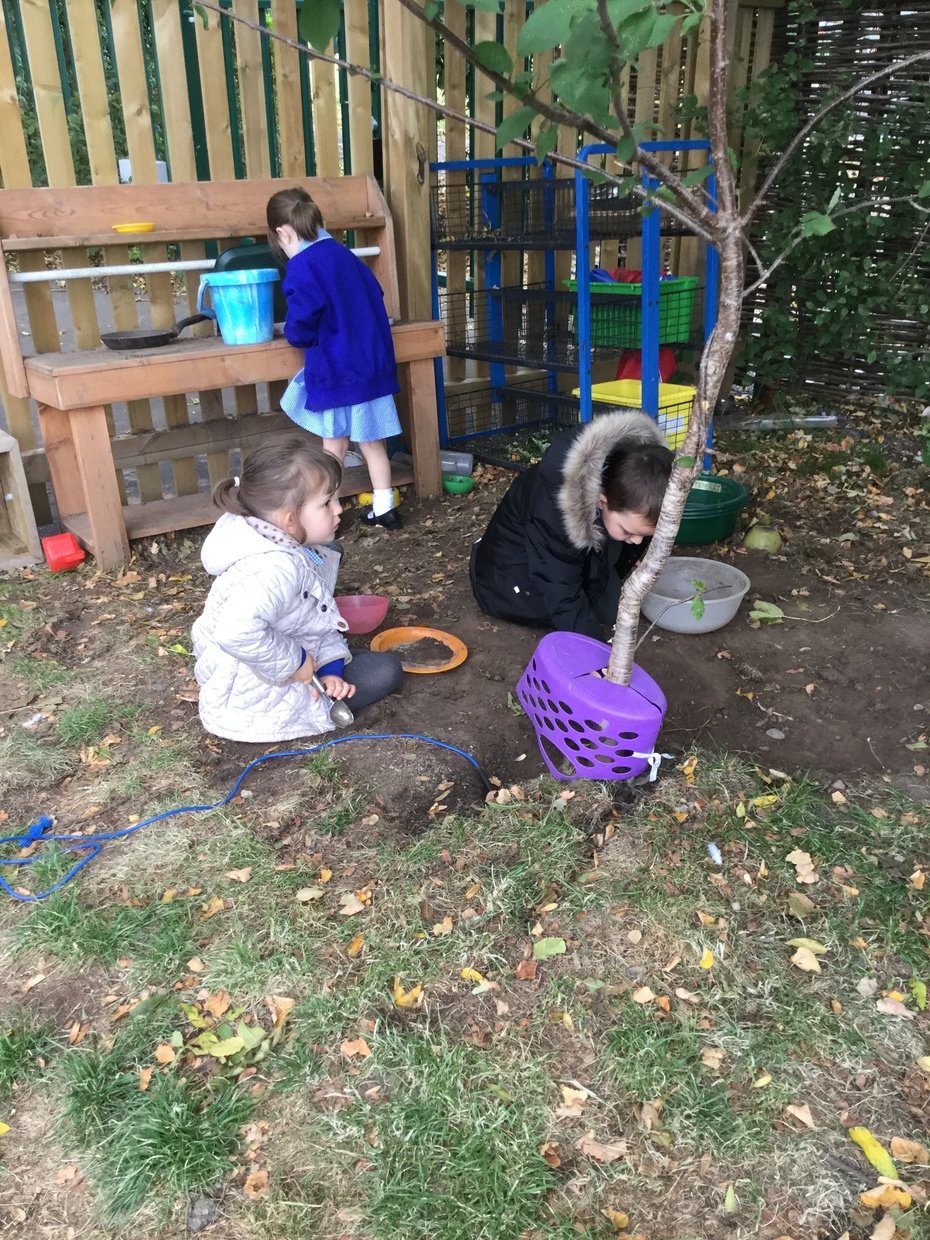 In the Mud Kitchen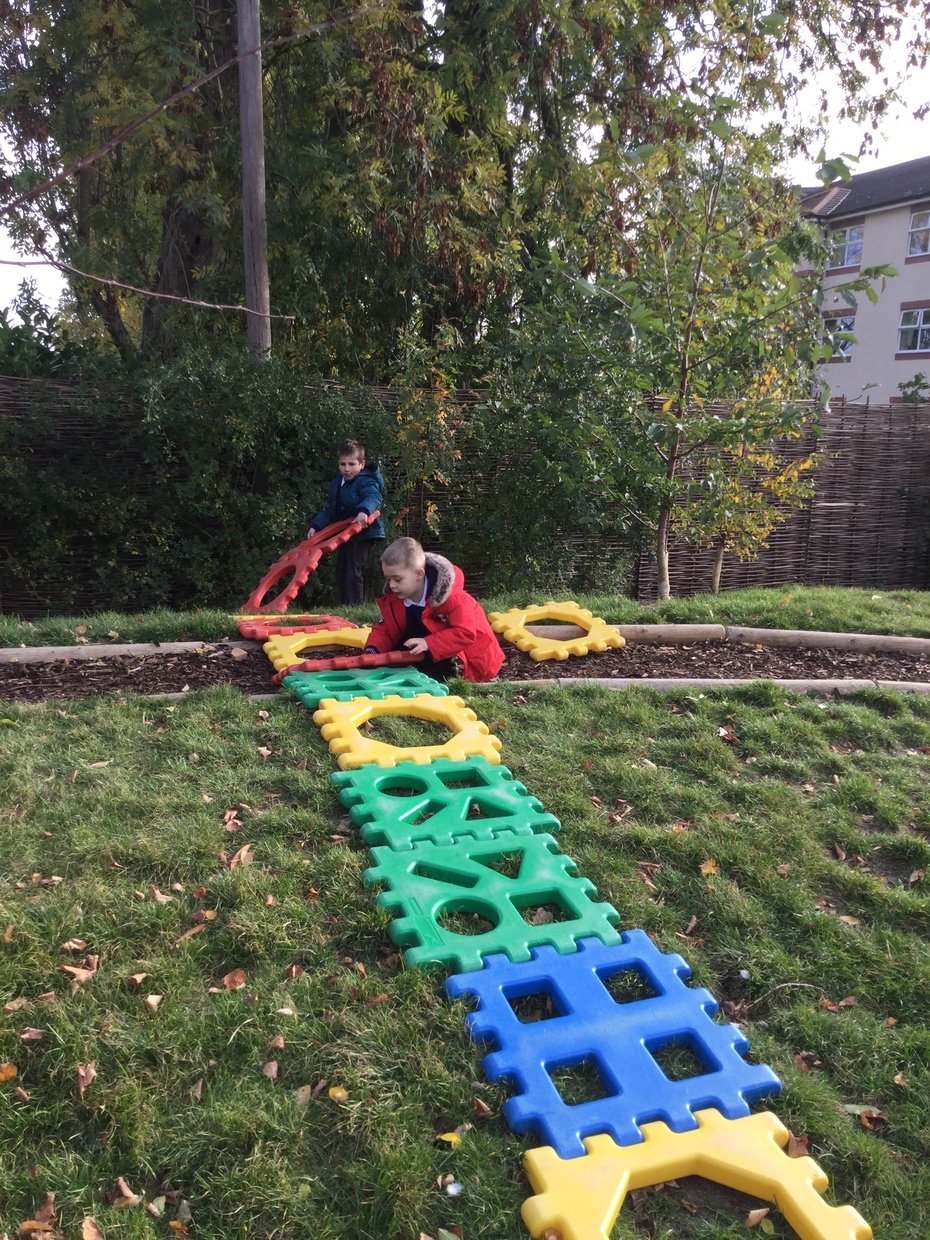 Constructing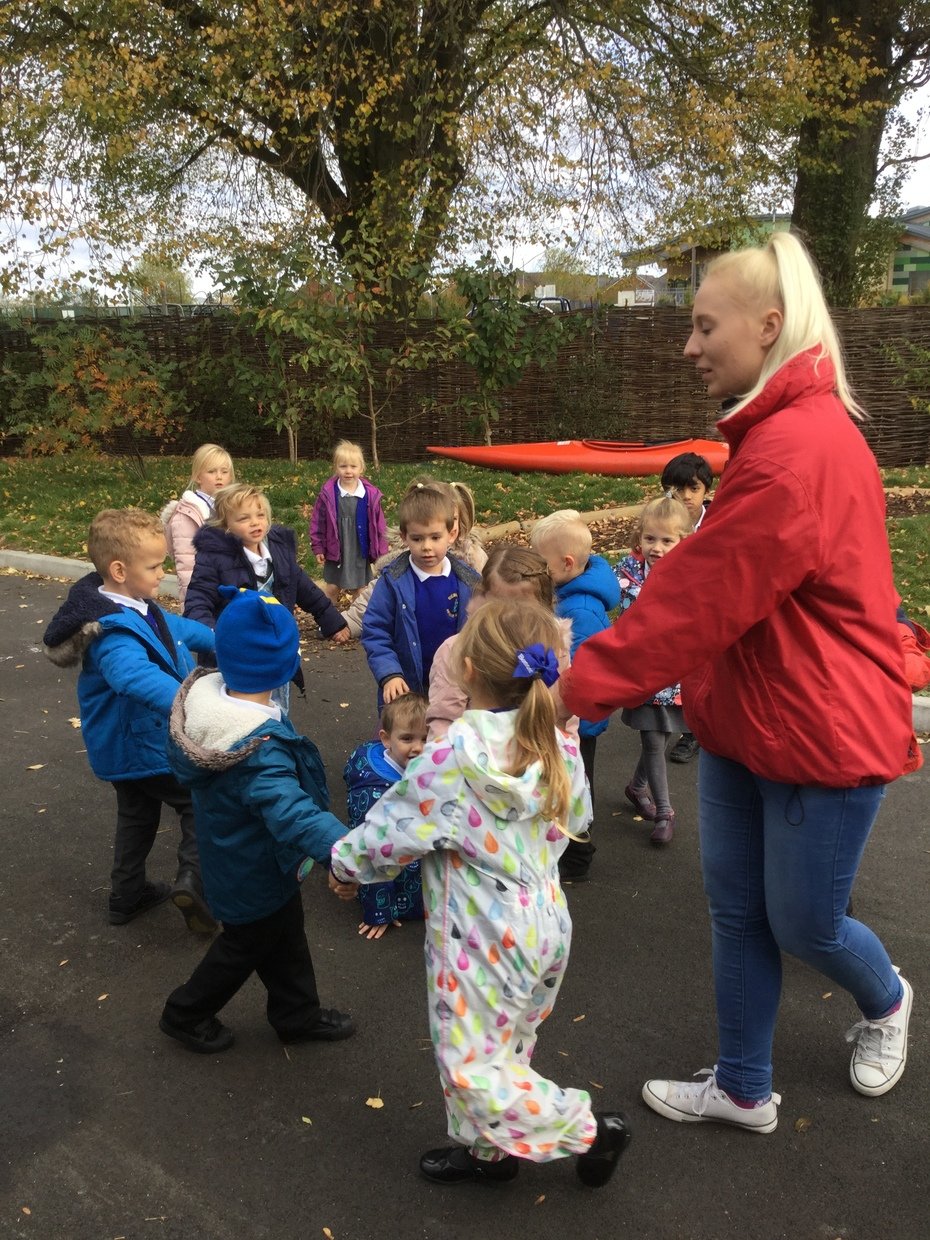 Playing games
We love learning about numbers and shapes. This term we are investigating 6, 7, 8, 9, and 10. We are also investigating hexagons, heptagons, octagons, nonagons and decagons.
Letter ref Early Number Sense for Parents.doc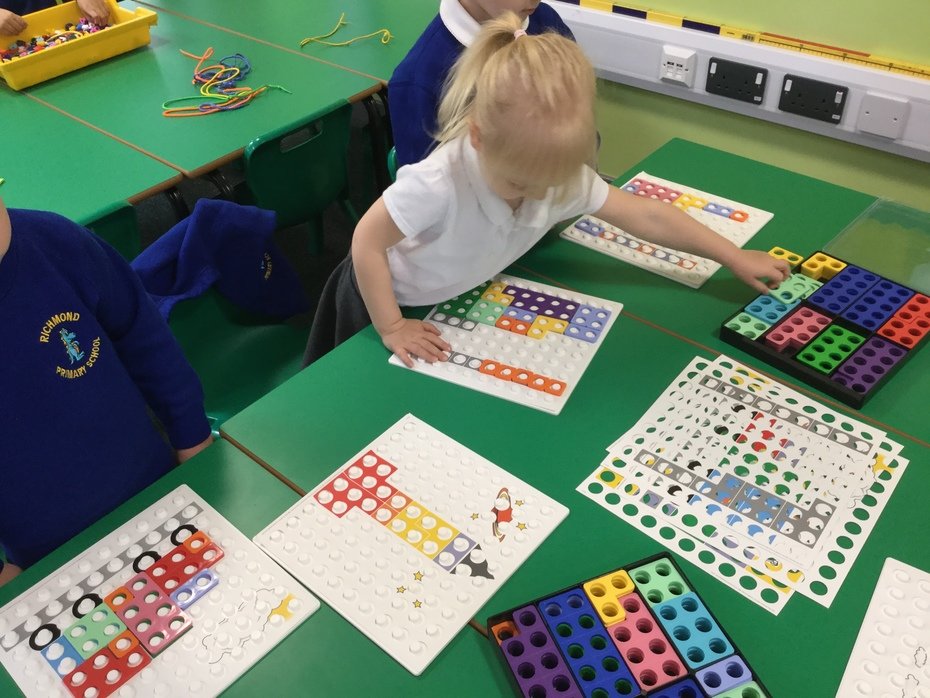 Numicon pictures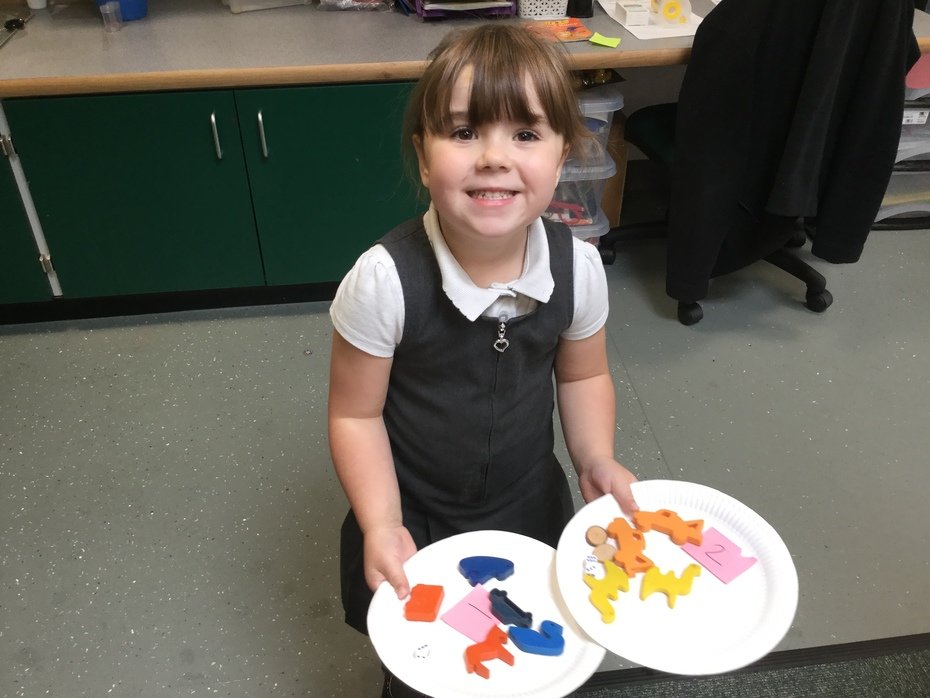 Collecting 1 and 2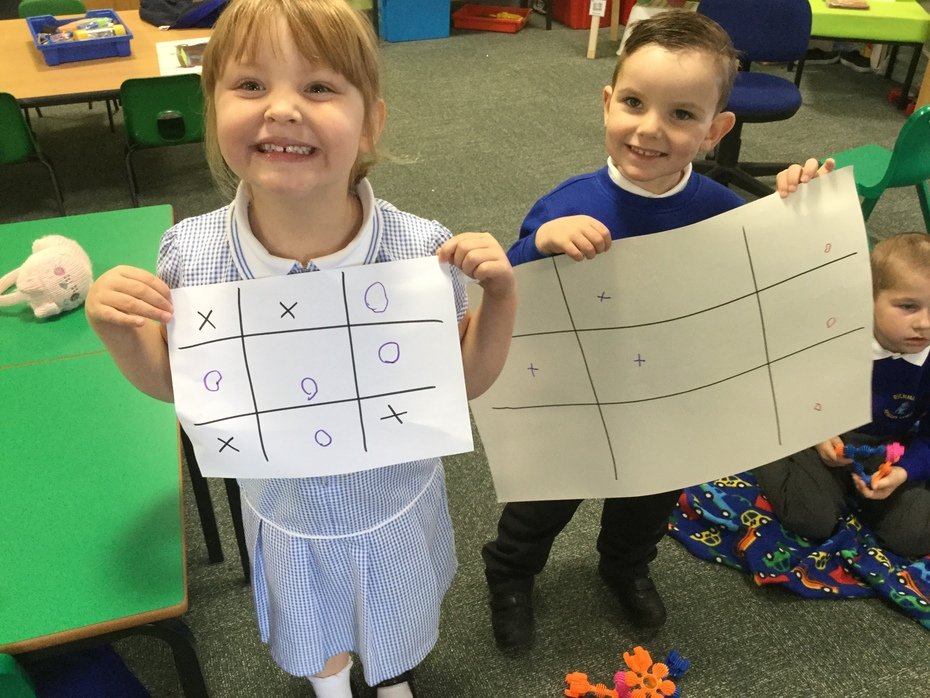 Playing 'Noughts and Crosses'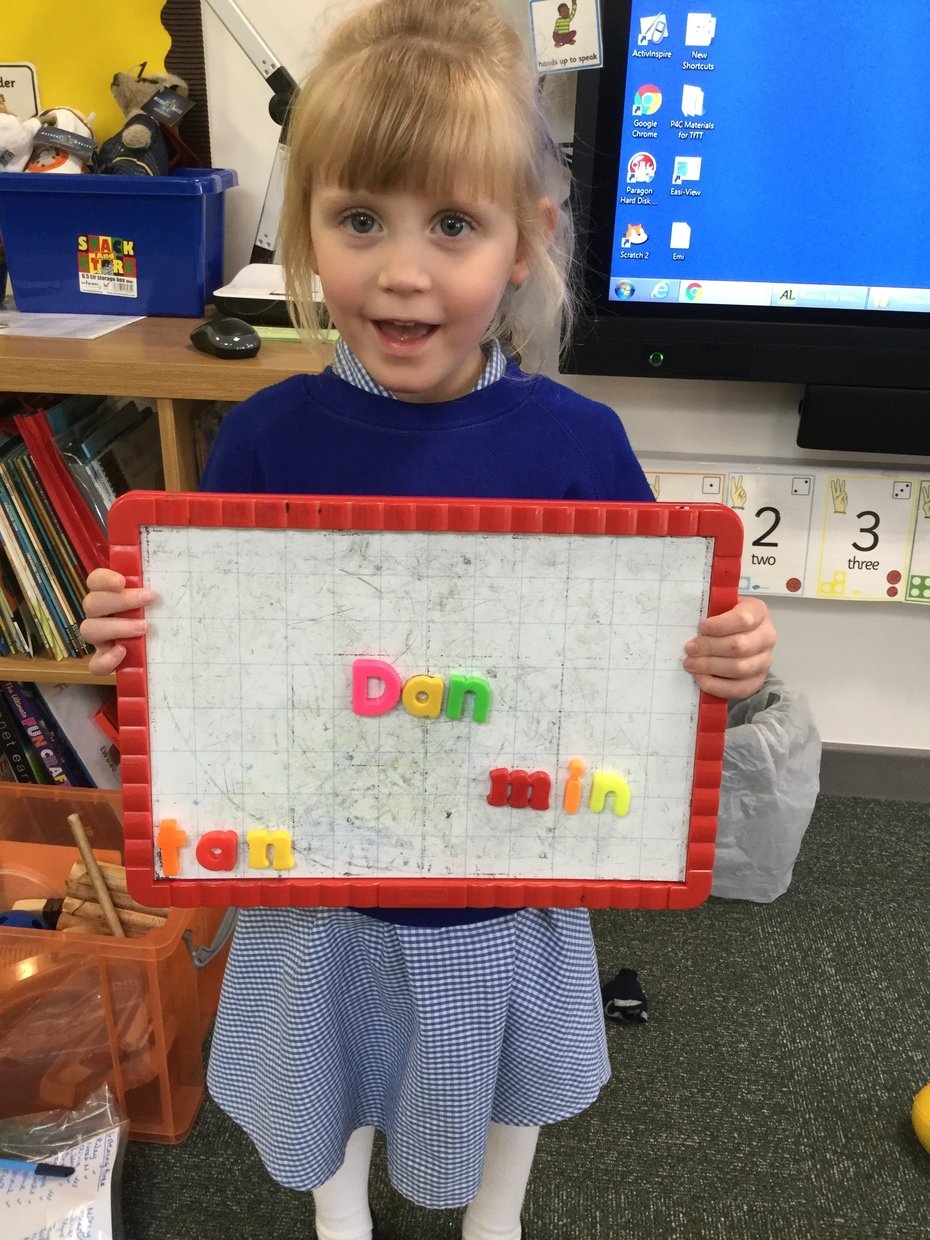 Building CVC words
We have been practising using our knives and forks at lunchtime.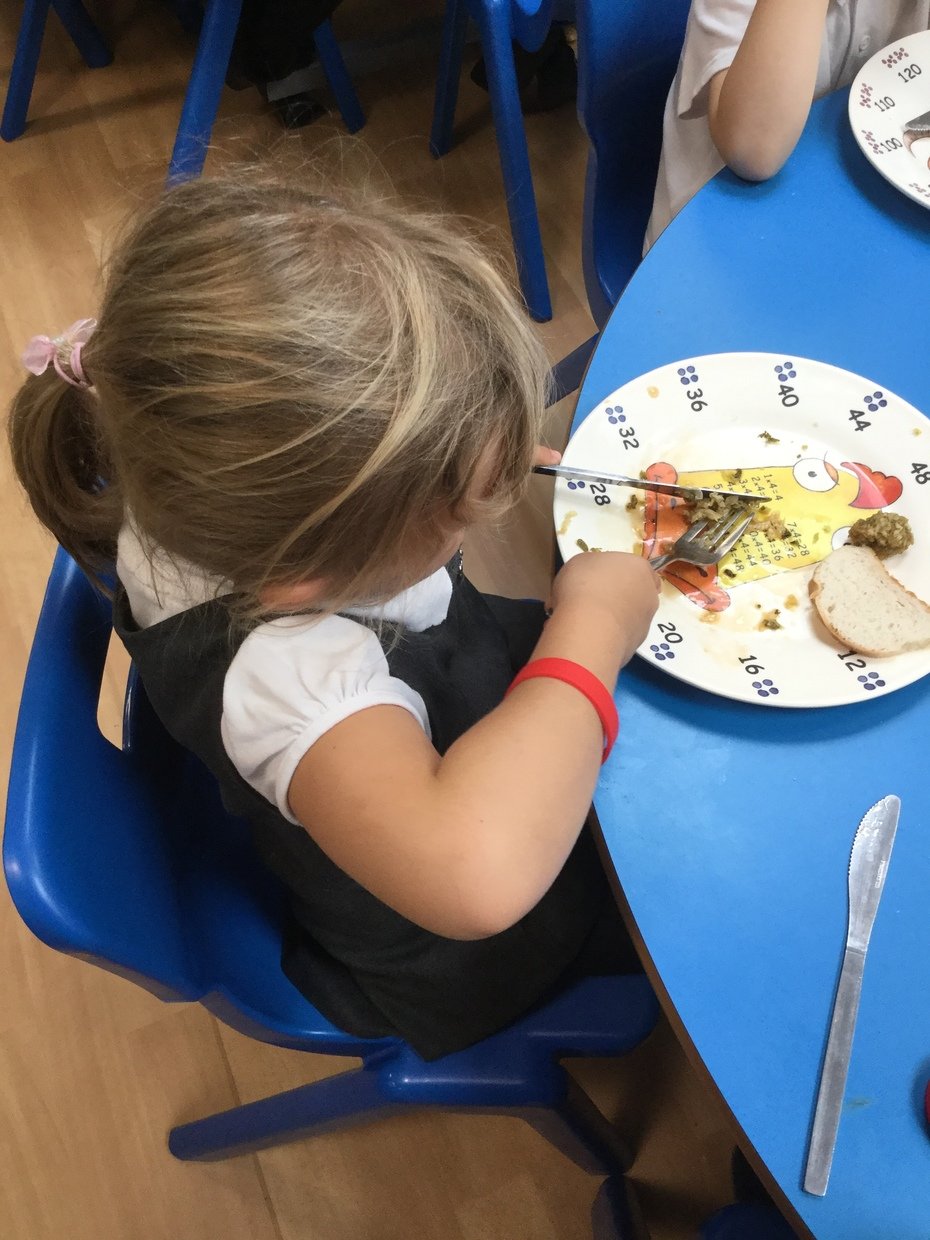 We love stories! We have been reading 'We're Going on a Bear Hunt', 'The Gruffalo'and 'Where the Wild Things Are'. We have also been retelling the story of 'Mr Wiggle and Mr Waggle' with actions and story maps.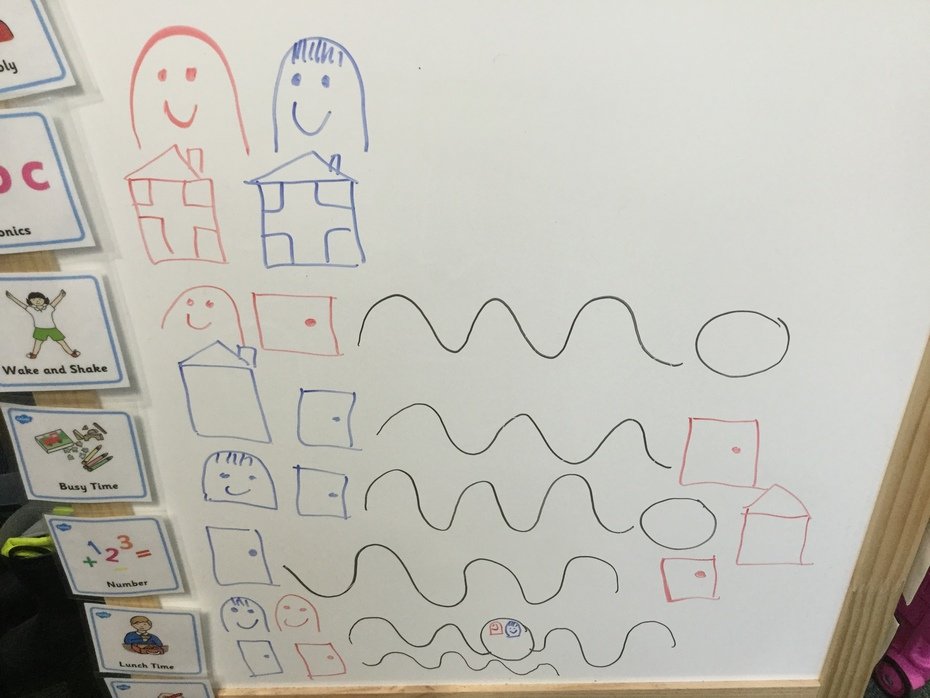 We love making things in our Creative zone. We have been making our own binoculars which we will use when we go on a Gruffalo Hunt! Some children decided to make kites this week as it has been very windy.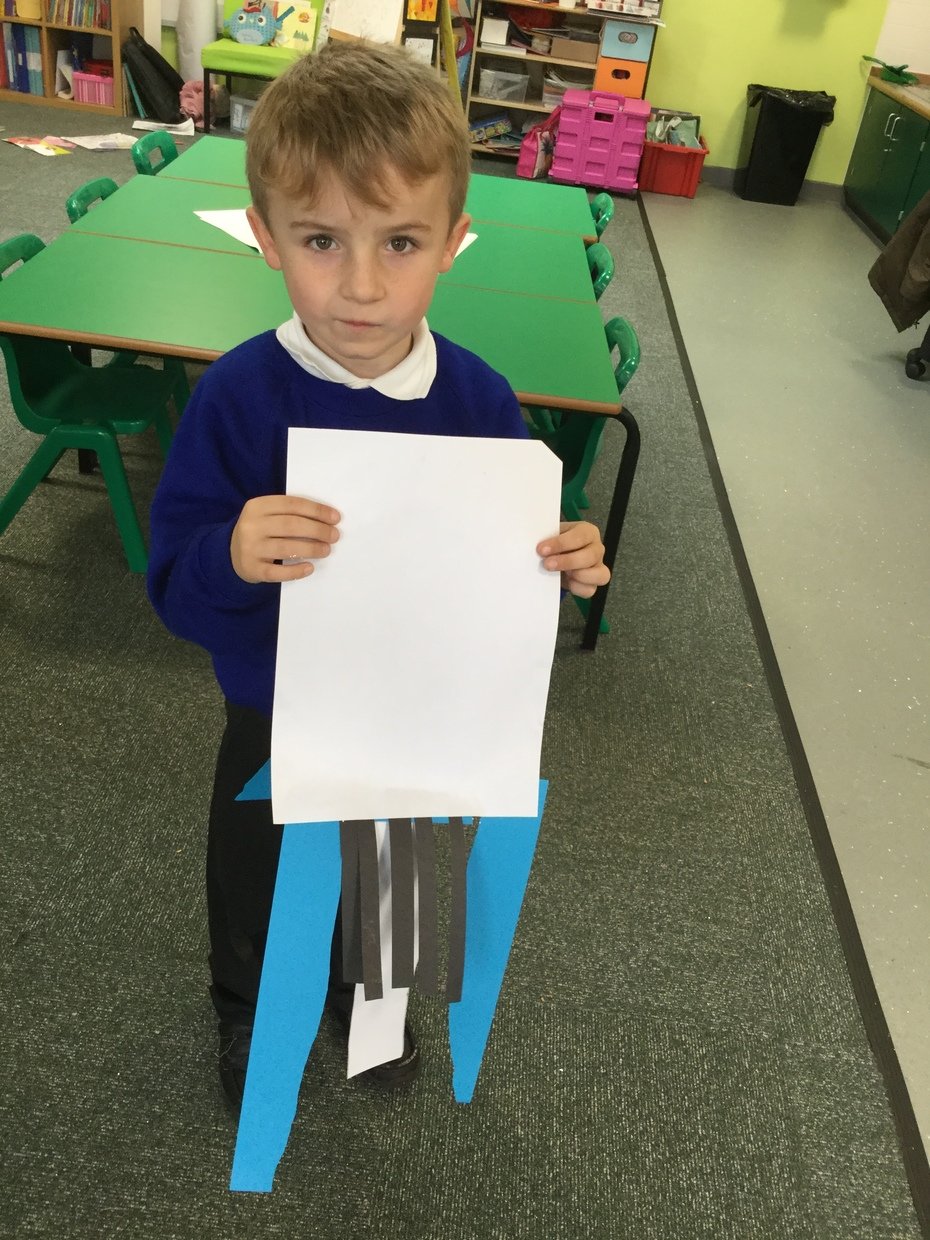 'Oscar Organisation' has been checking to see if we are being organised at 'Tidy-Up' time, lunchtime and when we are getting changed for PE.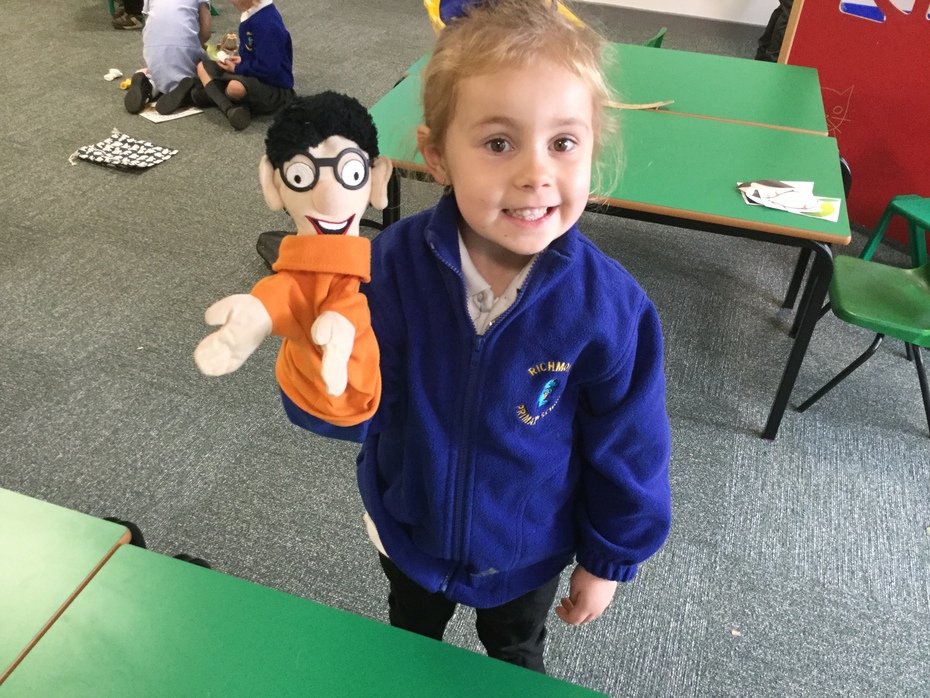 We love building different things with our friends and spend a long time concentrating.