WELCOME TO YEAR ONE COMPUTING PAGE . . .

SAFER INTERNET DAY THIS YEAR IS "TUESDAY 8TH FEBRUARY, 2022"
ALL FUN AND GAMES? EXPLORING RESPECT AND RELATIONSHIPS ONLINE.
KEEP YOUR CHILD/REN SAFE ONLINE
Jessie & Friends helps you talk to your child about how to stay safe online.
For more links on how to stay safe click HERE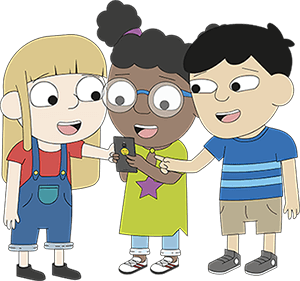 Barefoot Computing Activities:
Have fun, whilst learning about algorithms and debugging. Click on any of the Barefoot Activities and download the worksheets etc. or go directly to: https://www.barefootcomputing.org/homelearning
These activities are designed for "Computational thinking which is about learning to solve problems, with or without a computer. These problem solving skills not only support the computing curriculum in primary school, but also play a part in other subjects, from maths to PE, and can even be applied in everyday life! To help you support your child participate in our activities." (Barefoot Computing, 2020)
Learn more about Computational thinking by clicking HERE
Vocabulary:
Algorithm: a precise instruction to make something happen.
Bug: A problem or error with the instructions
Debug: when you fix the bug (problem)
Decompose: pull script/code apart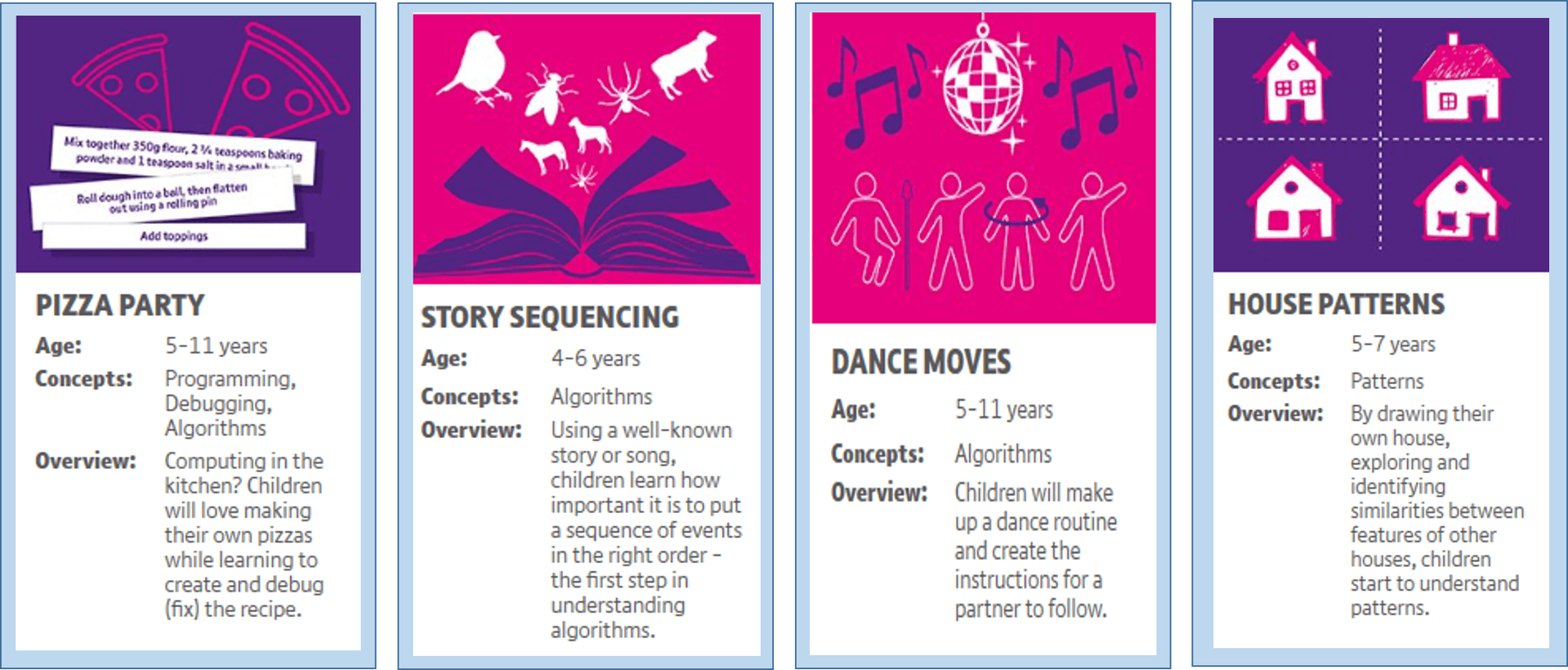 | | | | |
| --- | --- | --- | --- |
| | | | |
| Download Party Pizza Files | Download Story Files | Download Dance Move Files | Download House Pattern Files |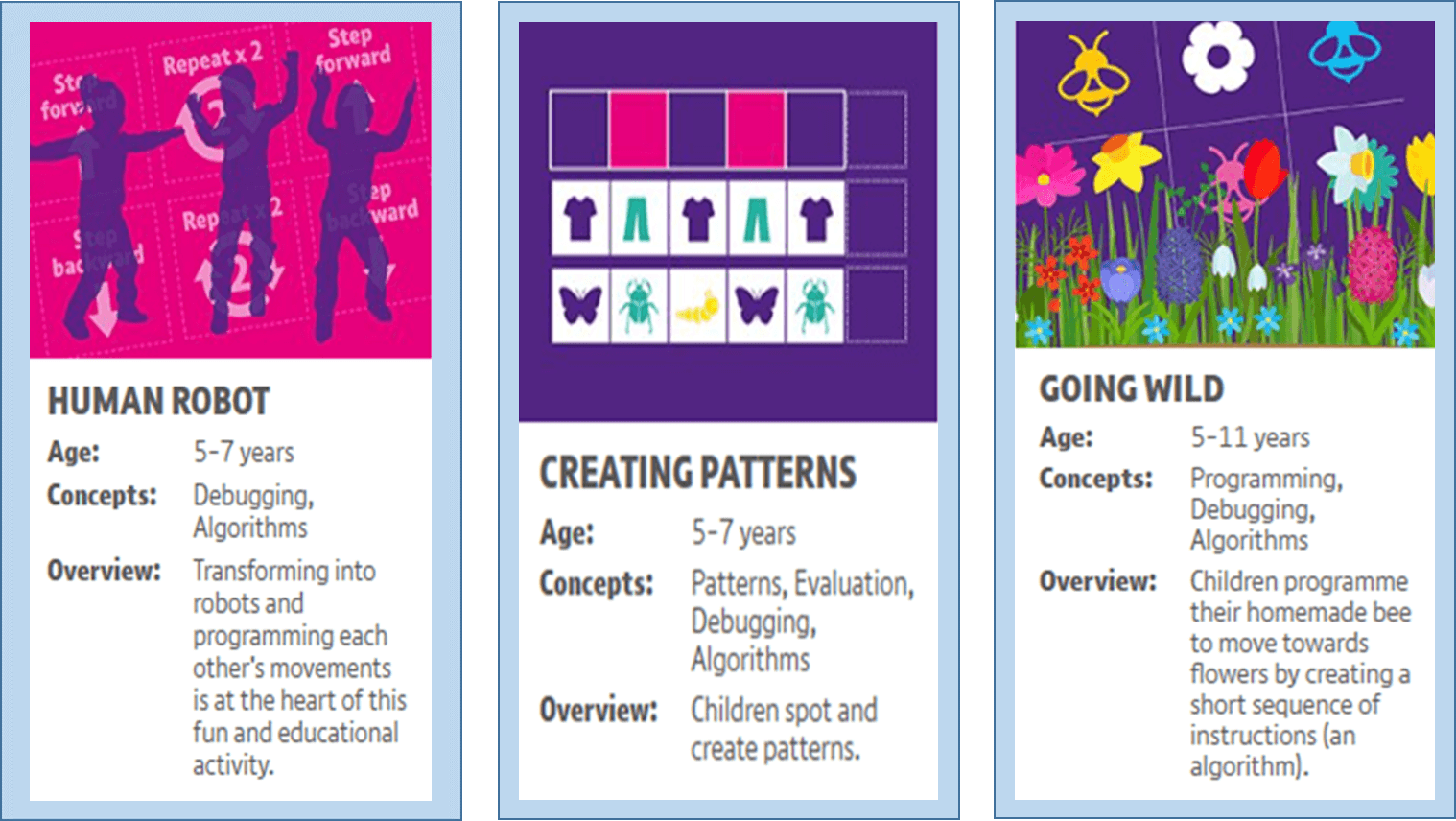 | | | |
| --- | --- | --- |
| Download Human Robot Files | Download Pattern Files | Download Going Wild Files |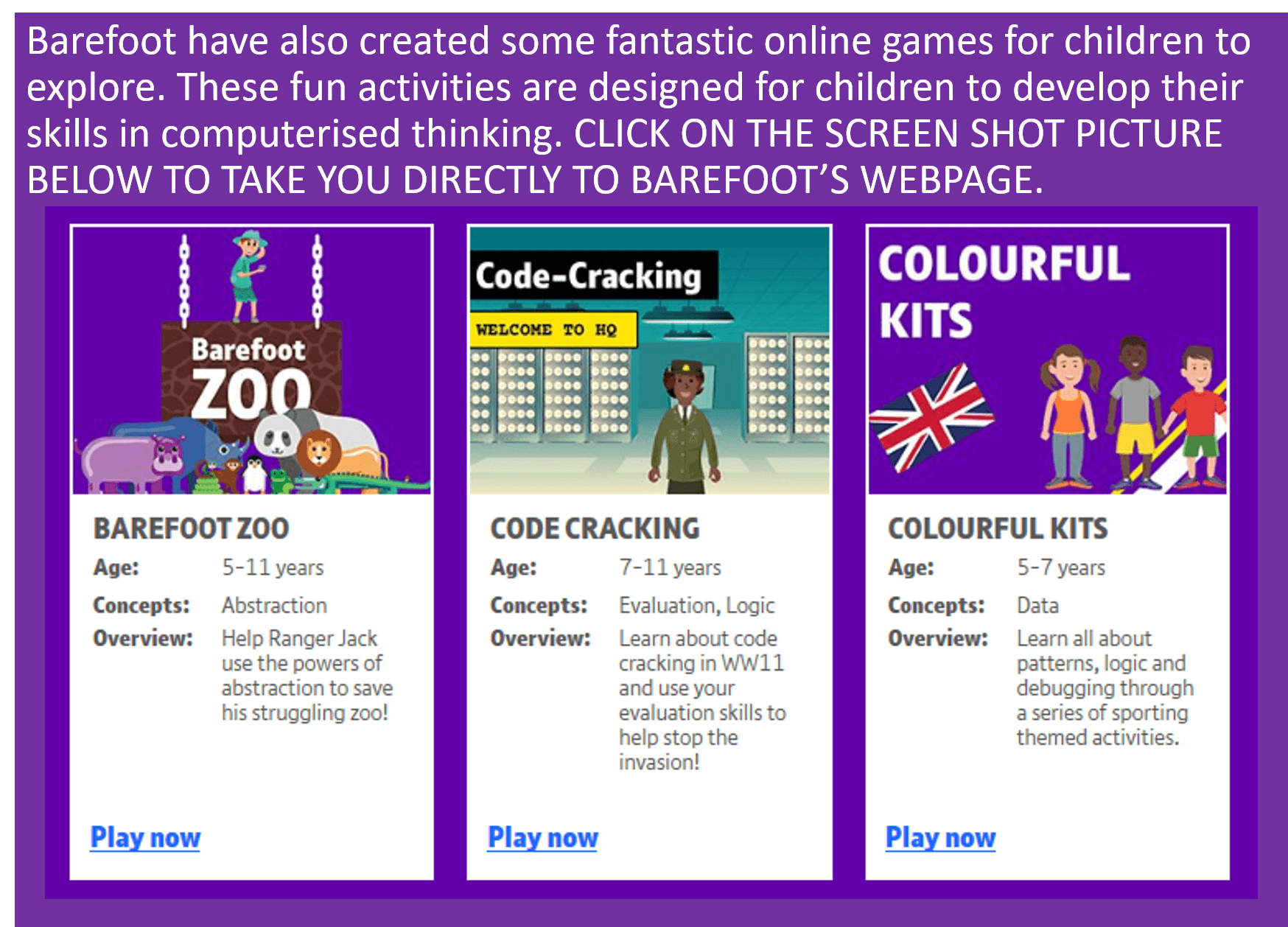 If you love Lego - look below . . .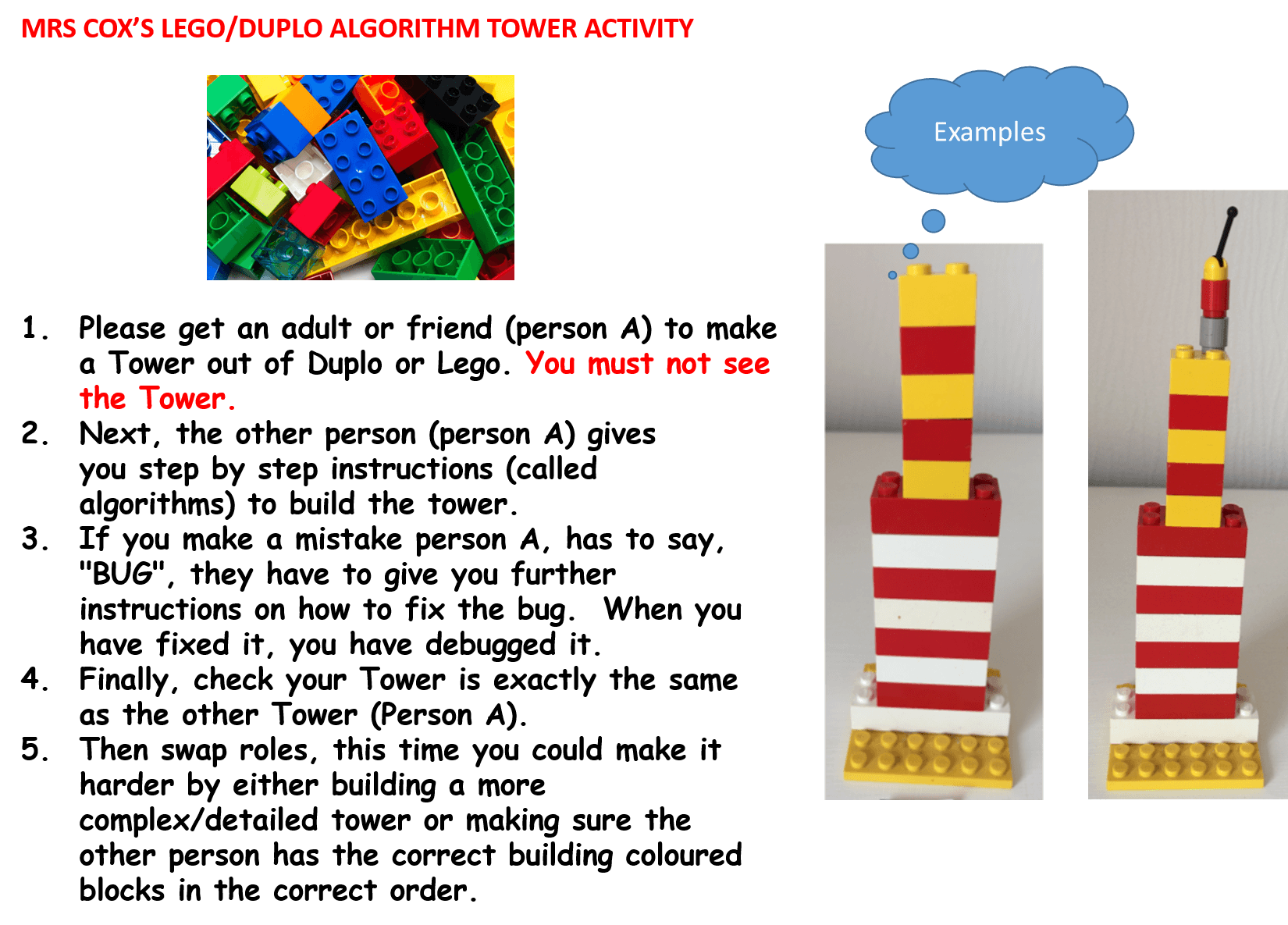 IF YOU WANT TO DOWNLOAD A PDF OF THE ABOVE TOWER INSTRUCTIONS CLICK HERE.
Now you are getting confident, why don't you get the Scratch Junior APP. It's great fun, or you can upload Scratch 3.0 onto your computer.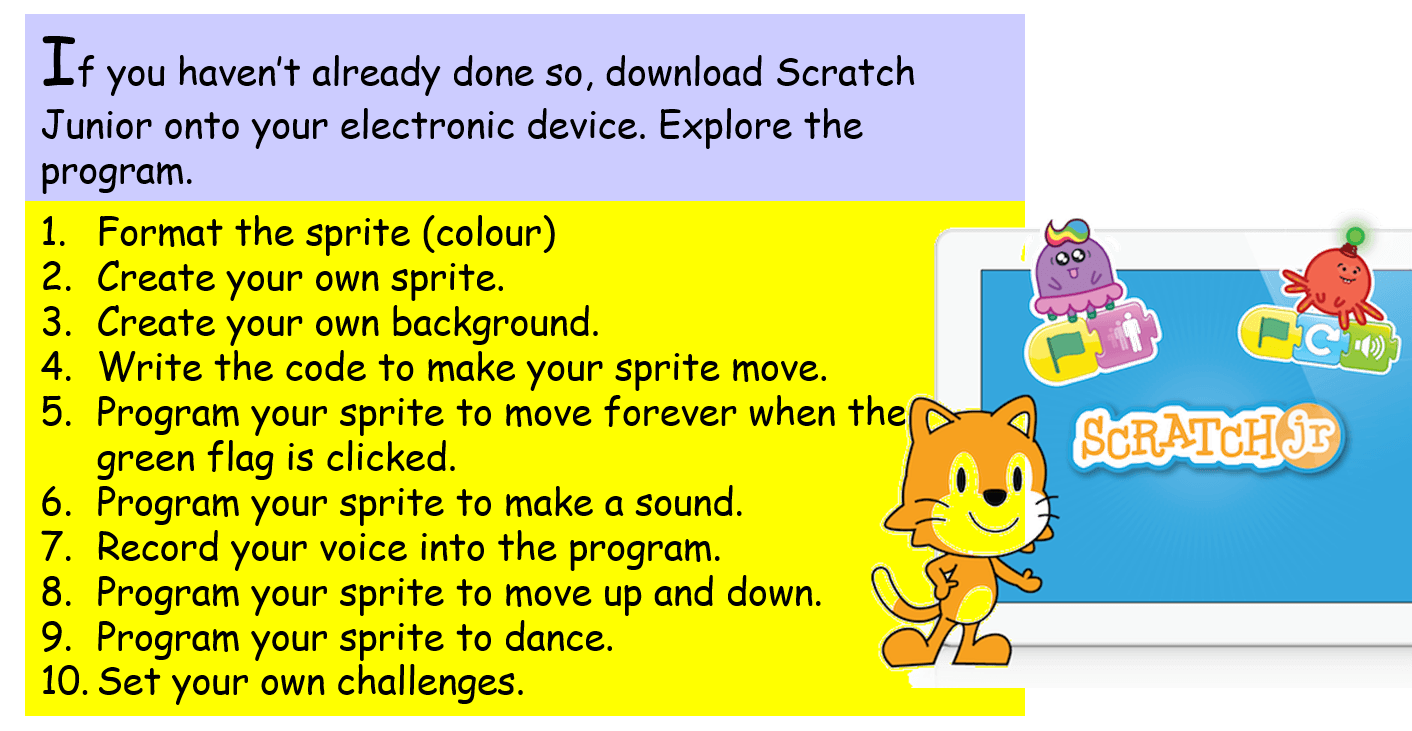 Happy Easter - let's get Crafty. How about making an Easter Egg?
Mrs Cox has created an Easter Egg Picture Activity for you. There are 3 pages. Page 1 is filling the big shapes with a colour.
Page 2, fill the smaller, more intricate shapes with a colour or pattern. Or you can click on page 3 and design your own Egg with your own shapes. Watch my little video on how to do it - 'scroll down'.
Then Please click HERE to open it in MS Publisher. Alternatively if you can't open it. Why don't you create your own Easter Egg and fill it with different shapes. Fill each shape with a colour or pattern.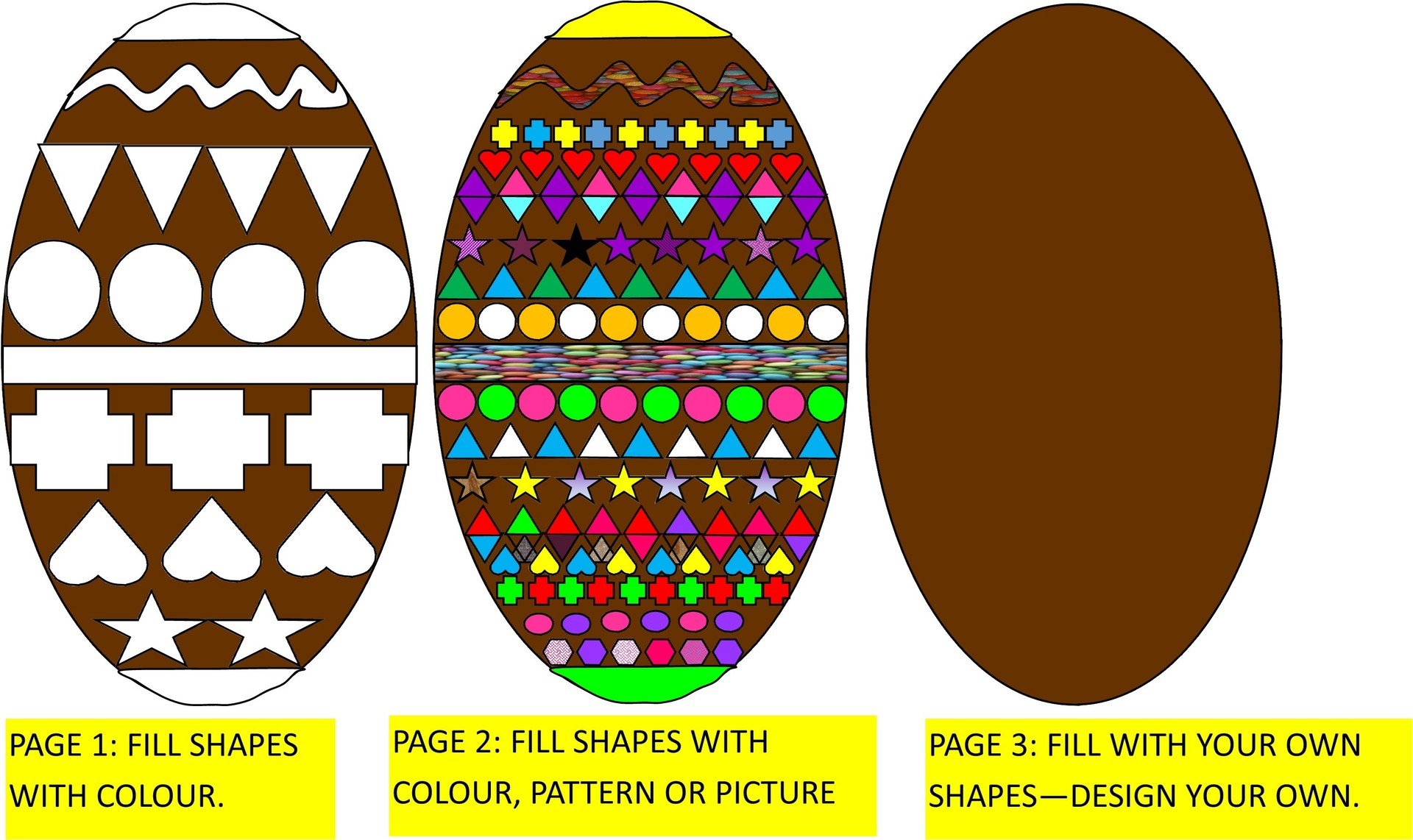 Click on the video below
to see how you do the above activity in M.S. Publisher.
All you need to do now is open the document and start. Click here.
Flag Activity - watch the video to see how you can make it in M.S. Publisher (you can also make this in Paint)