CEOP (The Child Exploitation and Online Protection Centre) delivers service dedicated to tackling the abuse and exploitation of children in the real and 'e' world. By clicking on the button, young people and parents can get advice on a range of issues such as viruses, hacking and dealing with bullying—you can also report a problem.
UK Safer Internet Centre
The UK Safer Internet Centre provides the latest advice on how to use the internet and new technologies safely and responsibly. Visit their site or call their e-safety advice line on 0844 800 2382. If you're a professionals, call the Professionals Online Safety Helpline on 0844 381 4772, which is designed with teachers, social workers and people who work with children and young people in mind.
Our 2018 Digital Leaders have just put together 5 Rules for Safe Computing at Richmond School, see below: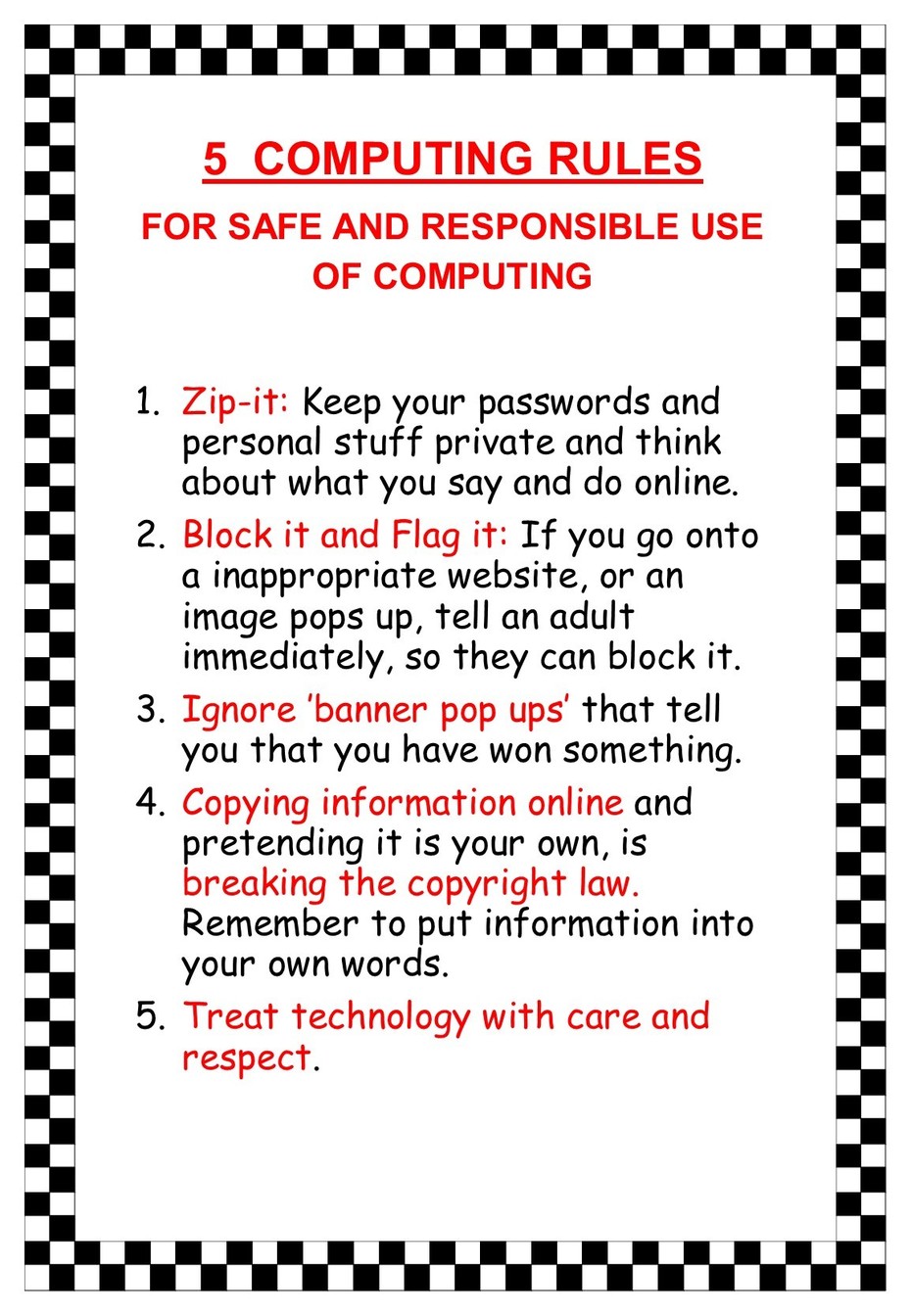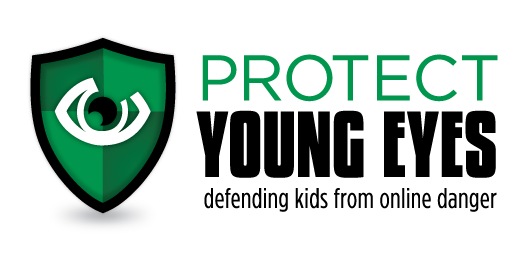 URGENT MESSAGE TO PARENTS RE: APPS
Please remember a few "laws" of internet safety:
There's no such thing as privacy in any app.

Any app that allows people to upload content is always going to have a very dark side.

Any app that is difficult to monitor will have greater risk of abuse. Musical.ly, has an age restriction of 13+, like Instagram and Facebook. This is for your child's safety.

Find out more about these apps:

https://protectyoungeyes.com/apps/ this site allows you to click on any of these apps to find out how safe your child is.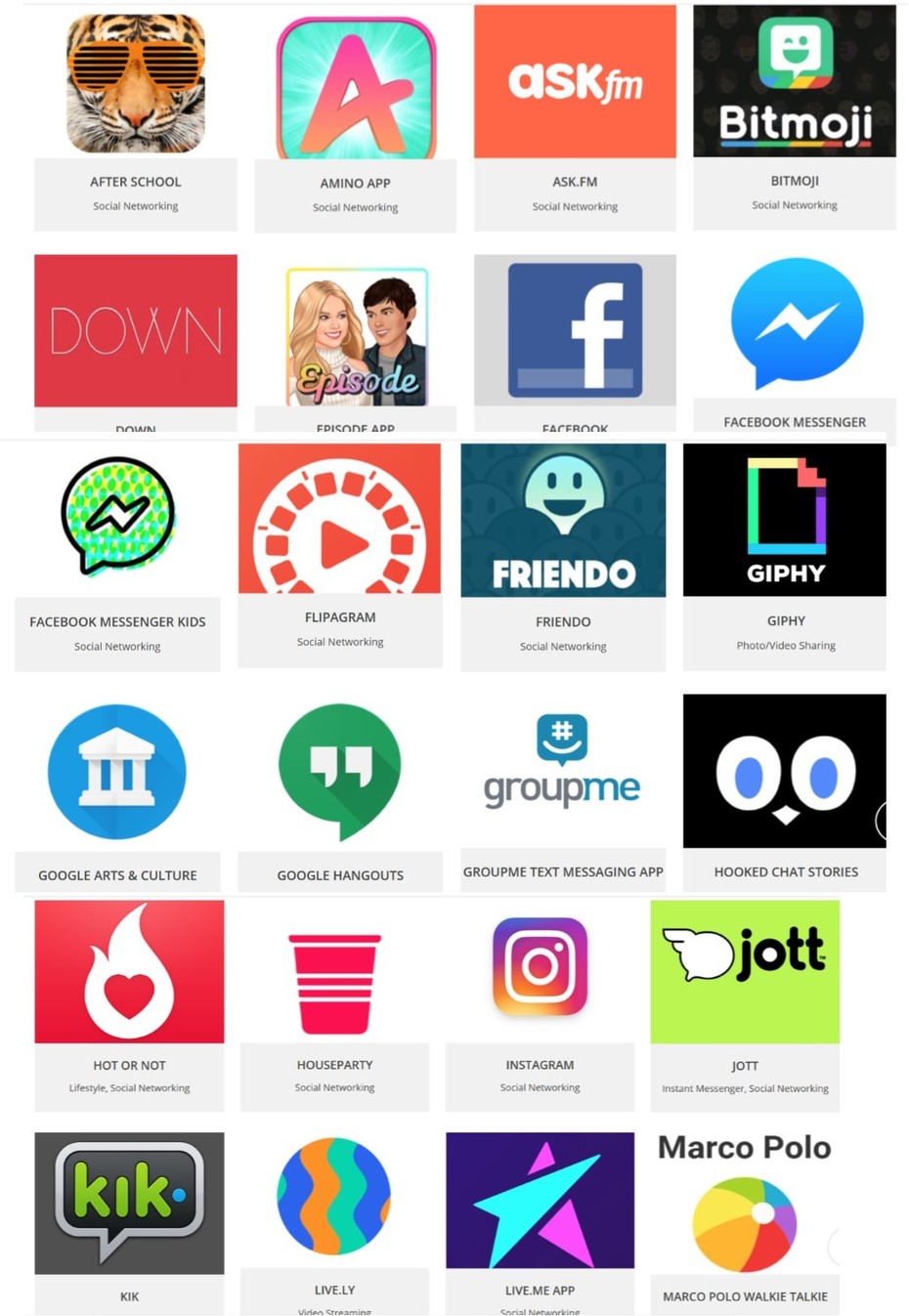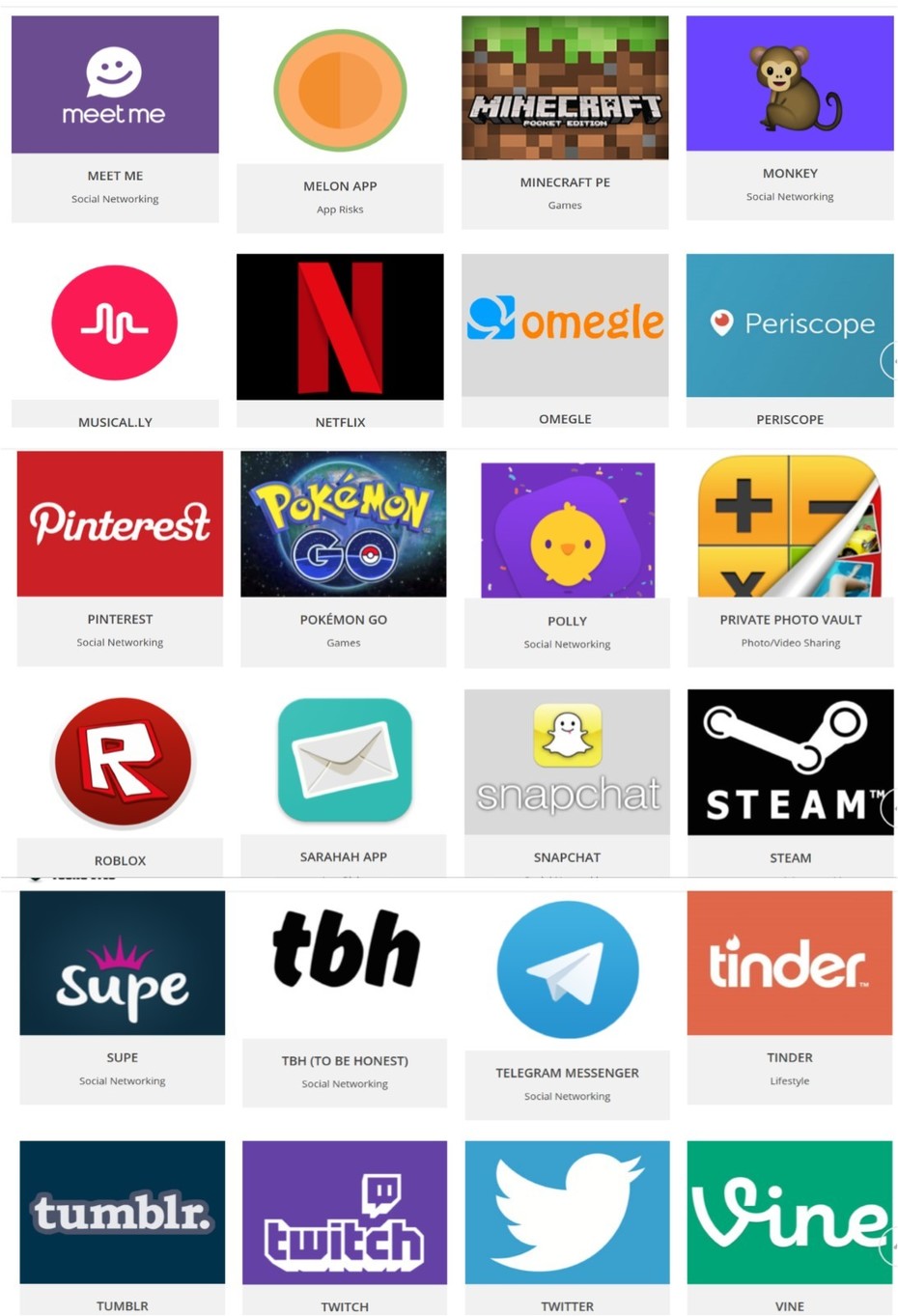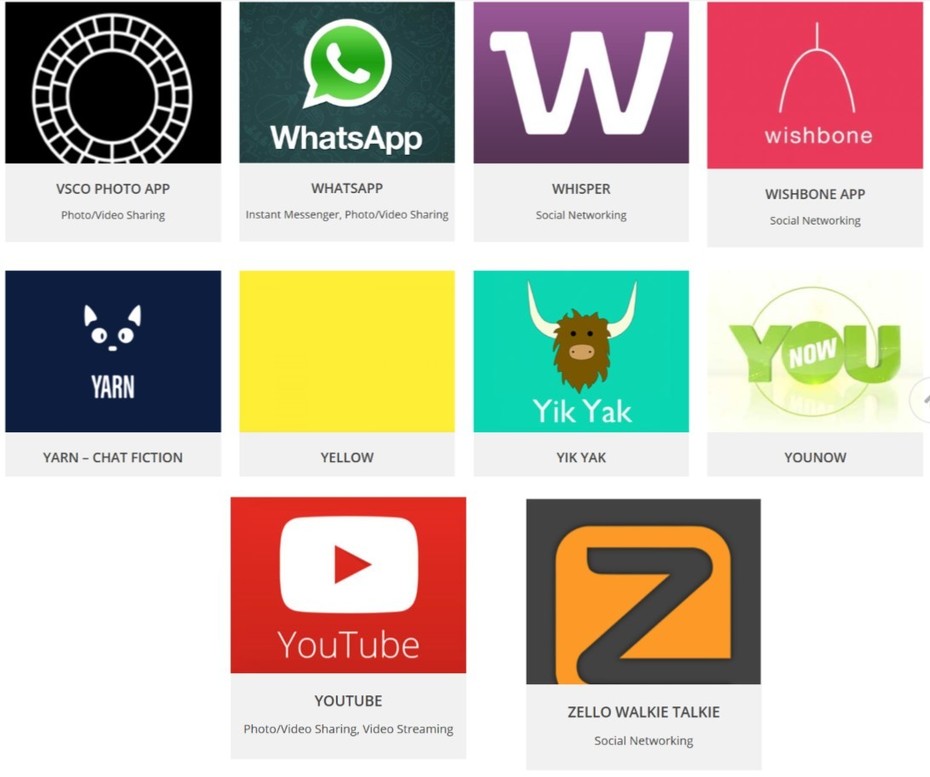 CLICK HERE FOR E-SAFETY DIGITAL LEADERS NEWLETTER NUMBER 2
LATEST NEWS ON E-SAFETY - CLICK ON A LINK BELOW TO FIND OUT MORE
Working Together to Safeguard Children (By Gov.uk—05.03.18)
Revisions to statutory guidance
Google launches new UK online safety educational programmes (By Telecompaper 01.03.18)
Research by Google shows that UK teachers think children should starting learning about online safety at age seven.
Teen sexting may be more common than you think (By Reuters 28.02.18)
At least one in four teens are receiving sexually explicit texts and emails, and at least one in seven are sending...
Young people spend more than SIX hours a day feeling stressed or worried (by: E-safety Support 01.03.18)
Today marks the start of National Safeguarding Month with UK Youth launching their KeepMeSafe campaign .
E-Safety Support Celebrates Five Years of Delivering Outstanding E-safety... (by E-Safety Support 22.02.18)
A look back at the last five years of E-safety Support and a look forward to the future of safeguarding.
Digital Friendships Report by E-Safety Support 22.02.18)
Highlights from the UK Safer Internet Centre report into the role of technology in young people's relationships.
POLICIES :
Acceptable Use Policy for EYFS and KS1
We are currently updating our E-Safety Policy and the Blogging Policy - please watch this space
E-Safety Presentation to Parents by the Digital Leaders
Well done to all our Digital Leaders, new and old, for putting together a wonderful presentation to parents on e-safety. Thank you to all the parents, grandparents and staff who came along to support and listen to our presentation. We hope you found it useful!
Please click on Extra-Curriculum, Digital Leaders to read their Blog and posts - please feel free to add your own posts relating to the presentation -it's easy to do and children will be so happy to read your feedback.
THANK YOU DIGITAL LEADERS AND THE POLICE (PREVENT TEAM) FOR HELPING KEEP US SAFE ON-LINE THIS YEAR.
PLEASE CLICK THE PICTURE BELOW TO VIEW THE POWERPOINT OUR DIGITAL LEADERS PRODUCED FOR KEY STAGE 2 E-SAFETY ASSEMBLY .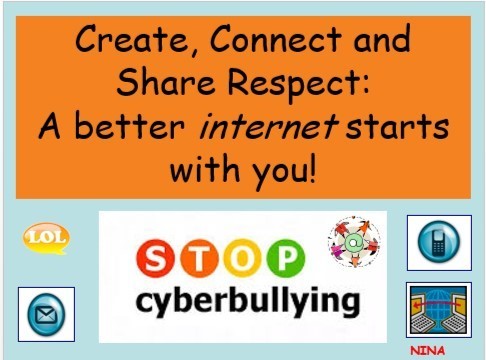 THIS YEAR'S (2018-19) DIGITAL LEADERS E-SAFETY ASSEMBLIES (CLICK ON THE LINK BELOW).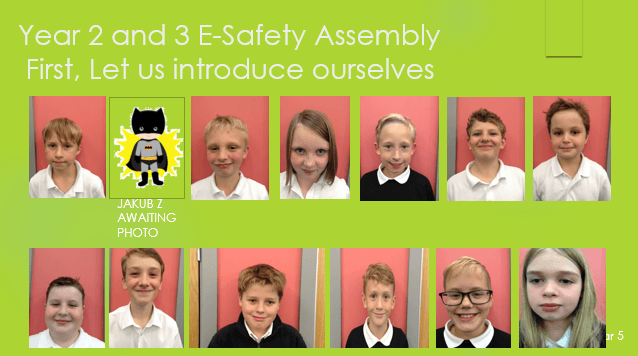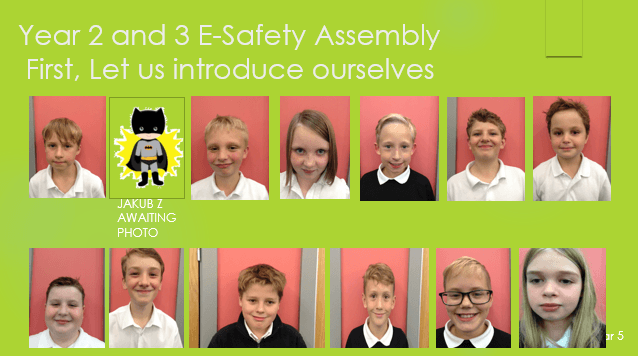 WELL DONE CHILDREN FOR GREAT HOMEWORK THIS YEAR (2018) ON E-SAFETY - HERE ARE JUST A FEW EXAMPLES OF OUR GREAT HOMEWORK - PRESENTATIONS TO BE UPLOADED SOON!
E-SAFETY COMPETITION WINNERS (CHOSEN BY DIGITAL LEADERS)
Congratulations to Millie and Chloe in Year 5 for creative homework on E-safety. It was very hard to choose one winner. Many children were given certificates for wonderful homework. Including:
Sophie 3CS and Dexter 2JC for a great informative PowerPoint.
Jack T in 3CK, Alfie S in 4LI, Cerys F and Harvey M in 4KB, Sam B in 5AS and Alfie S in 5AS for a great video.
See below: more to come!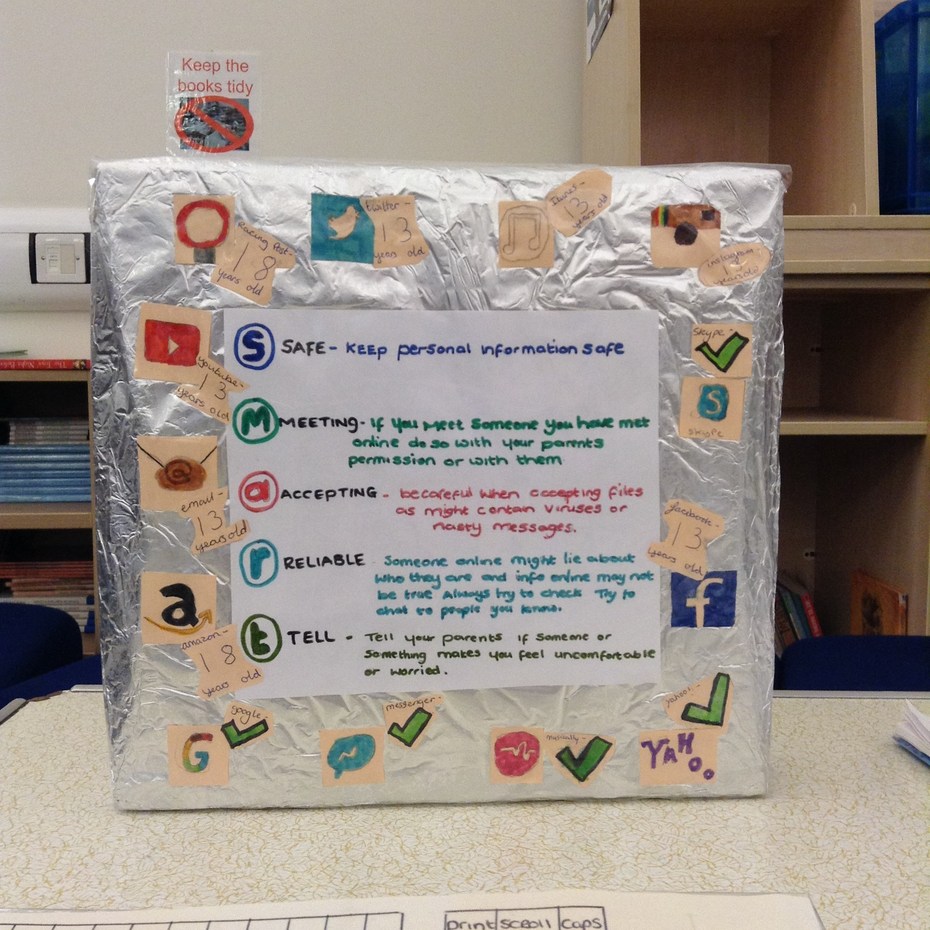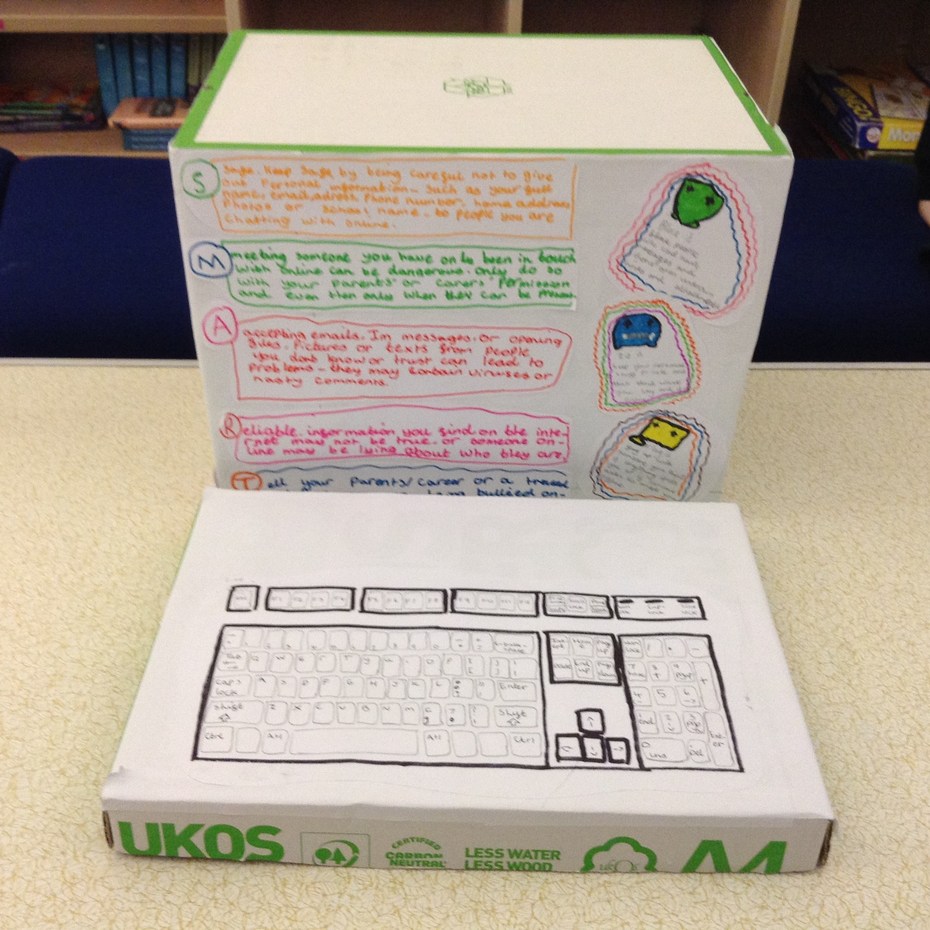 DIGITAL PARENTING MAGAZINE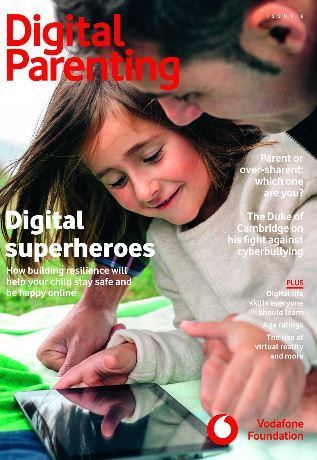 Your child should soon bring home the next edition of the Digital Parenting Magazine. This magazine provides great tips to protect your family whilst using technology (such as playstations, phones, tablets, ipads, internet, social media websites).The mag­a­zine brings together experts from around the world to give par­ents the lat­est advice on dig­i­tal issues, such as inline rep­u­ta­tion, loca­tion ser­vices, sex­ting, cyber­bul­ly­ing and ille­gal content.
FOR 4-7 YEAR OLDS:
CLICK ON THE PICTURE OF JESSIE AND FRIENDS TO WATCH VIDEOS AND LEARN HOW TO KEEP SAFE! A GOOD FREE WEBSITE FROM THINKUKNOW.CO.UK.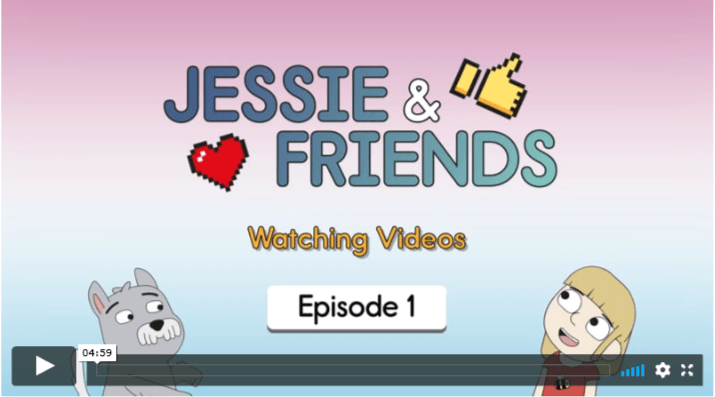 PARENT GUIDE INCLUDING VIDEOS ON HOW TO PROTECT CHILDREN AGED BETWEEN 6 and 10
https://www.internetmatters.org/advice/6-10/
GAMES/VIDEOS FOR CHILDREN 8 AND OVER
Thinky­ouknow web­site - click here
Come in to find the lat­est infor­ma­tion on the sites you like to visit, mobiles and new tech­nol­ogy. Find out what's good, what's not and what you can do about it. If you look after young peo­ple there's an area for you too – with resources you can use in the class­room, at home or just to get with it. Most impor­tantly, there's also a place which any­one can use to report if they feel uncom­fort­able or wor­ried about some­one they are chat­ting to online. All the infor­ma­tion here is brought to you by the team at the Child Exploita­tion and Online Pro­tec­tion (CEOP) Cen­tre. We hope you like it!
CHILDNET & KIDSMART
Child­net is char­ity that works with young peo­ple all over the world, help­ing them under­stand how to stay safe, when using the inter­net. Use your browser's back but­ton as you dip from the school web­site to the Child­net web­site and back again.
Click here to go straight to the child­net site called KidSMART.
Click on one of the links below:
Kids­mart Smart Rules — these are very impor­tant to pro­tect you!
Kids­mart Poster Gallery — Wow check this out!
E-SAFETY WEEK:
Click on the link below for games specif­i­cally designed to teach chil­dren about e-safety:
http://www.nwlg.org/esafetygames/
https://www.saferinternet.org.uk/safer-internet-day/2018
OTHER USEFUL LINKS TO KEEP YOU ALL SAFE:
Many par­ents are out of touch with the dan­gers faced by their chil­dren on tablets and smart­phones, accord­ing to a poll by BBC Learn­ing. Click below for more information:
http://www.bbc.co.uk/news/technology-26121434
https://www.bbc.co.uk/education/topics/zv63d2p
https://parentzone.org.uk/home
Mumsnet : https://www.mumsnet.com/children/internet-safety
The Grid: http://www.thegrid.org.uk/eservices/safety/parents.shtml
Shareweb: https://shareweb.kent.gov.uk/Documents/childrens-social-services/protecting-children/E-safety/e-safety-secondary.pdfP
The Parent Zone: https://parentzone.org.uk/
Safer Internet: https://www.saferinternet.org.uk/advice-centre/parents-and-carers/parental-controls-offered-your-home-internet-provider.
Safer Internet—Guide to Technology: https://www.saferinternet.org.uk/advice-centre/parents-and-carers/parents-guide-technology
Be Web Smart: http://www.bewebsmart.com/ipod-ipad-iphone/two-ios-7-features-parents-will-love/
IOS—Understanding Restrictions: http://www.bewebsmart.com/ipod-ipad-iphone/two-ios-7-features-parents-will-love/
Protecting your Tweets: http://www.bewebsmart.com/ipod-ipad-iphone/two-ios-7-features-parents-will-love/
E-SAFETY GAMES AND FURTHER FACTS/INFORMATION:
http://www.digital-literwww.thinkuknow.co.uk (good for both KS1 and KS2 including videos etc.)
http://www.leics.gov.uk/esafety_primary.pdf
https://www.esafety.gov.au/education-resources/classroom-resources/games-and-quizzes