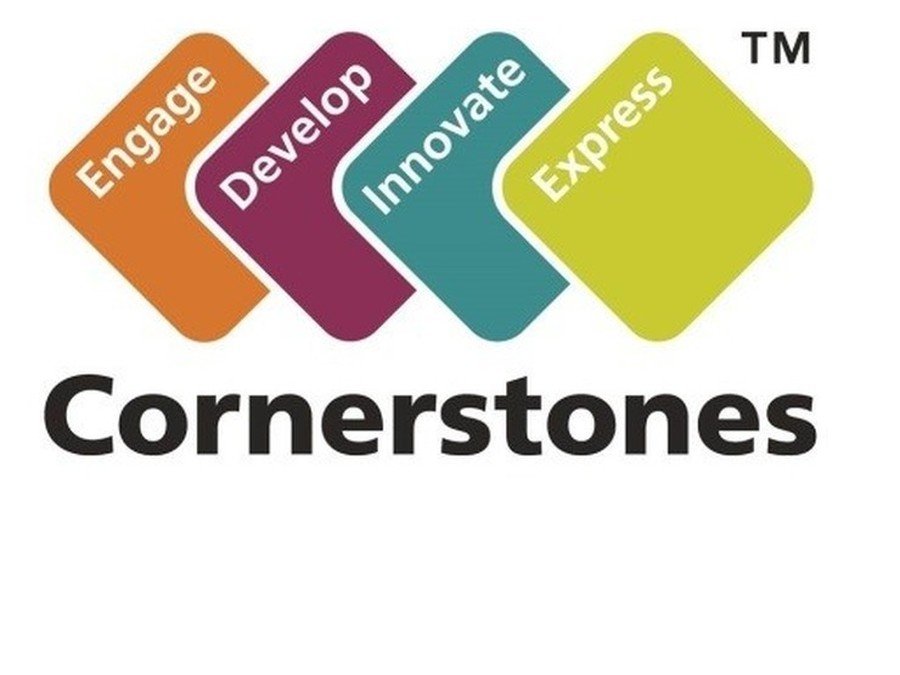 Here at Rich­mond Pri­mary School, we pro­vide a cre­ative, connected cur­ricu­lum based around the Cor­ner­stones Curriculum.
At Richmond Primary School, we use the Cornerstones Curriculum, a nation­ally recog­nised approach for deliv­er­ing out­stand­ing learn­ing oppor­tu­ni­ties for children, to deliver National Curriculum objectives.
What is the Cor­ner­stones Curriculum?
The Cor­ner­stones Cur­ricu­lum is a cre­ative and the­matic approach to learn­ing that is mapped to the Pri­mary National Cur­ricu­lum to ensure com­pre­hen­sive cov­er­age of national expec­ta­tions. Our cur­ricu­lum will be deliv­ered through Imag­i­na­tive Learn­ing Projects (ILPs), which will pro­vide a rich menu of excit­ing and moti­vat­ing learn­ing activ­i­ties that make cre­ative links between all aspects of our children's learning.
We believe chil­dren learn bet­ter when they are encour­aged to use their imag­i­na­tion and apply their learn­ing to engag­ing con­texts. Our cur­ricu­lum will pro­vide lots of learn­ing chal­lenges through­out the aca­d­e­mic year that will require chil­dren to solve prob­lems, apply them­selves cre­atively and express their knowl­edge and under­stand­ing effec­tively across the curriculum.
Cor­ner­stones also pro­vide a rig­or­ous essen­tial skills frame­work that out­lines the end of year expec­ta­tions in all sub­jects. These essen­tial skills are tied to activ­i­ties and are age related so that staff can track children's progress and iden­tify their indi­vid­ual learn­ing needs.
How it Works?
Chil­dren will progress through four stages of learn­ing in each ILP – Engage, Develop, Inno­vate and Express. To find out more about these stages please click on the link through to Cor­ner­stones website:
http://www.cornerstoneseducation.co.uk/Learning-Philosophy.aspx
Below, are the long term plans that each year group are work­ing to this academic year . These plans out­line which areas of learn­ing will be cov­ered dur­ing each half term:
| Name | |
| --- | --- |
| Year 1 Long Term Map Connected Curriculum.xlsm | Download |
| Year 2 Long Term Map Connected Curriculum.xlsm | Download |
| Year 3 Long Term Map Connected Curriculum.xlsm | Download |
| Year 4 Long Term Map Connected Curriculum.xlsm | Download |
| Year 5 Long Term Map Connected Curriculum.xlsm | Download |
| Year 6 Long Term Map Connected Curriculum.xlsm | Download |
Showing 1-6 of 6