English
Eng­lish at Rich­mond Pri­mary School
Wel­come to the 'Eng­lish' sec­tion of our web­site. Here you will find lots of use­ful doc­u­ments to help you sup­port your child at home and also see what they will be learn­ing in school. At Richmond Primary School we follow National Curriculum objectives across the school. Click on the blue links to take you to the rel­e­vant documents.

Talk for Writing at Richmond
Talk for Writing was developed by the author Pie Corbett. It is a fun, creative, yet also rigorous approach to develop writers. Talk for Writing starts with enjoying and sharing stories. Throughout the school, we place a strong emphasis on children reading stories and enjoying a range of literature. Through regular reading, and the exploration of model texts, we want children to build up an extensive and rich vocabulary for use in their own writing.

Talk for Writing starts with enjoying and sharing stories. Children learn to retell a text off by heart with expression and actions. Once a story is learnt, the children are encouraged to adapt it to make it their own, for example by changing the characters or the setting. Finally, at the Invention Stage, pupils write their own text independently.
Please click on the link below to find out more about Talk for Writing in our school;
Richmond Talk for Writing Booklet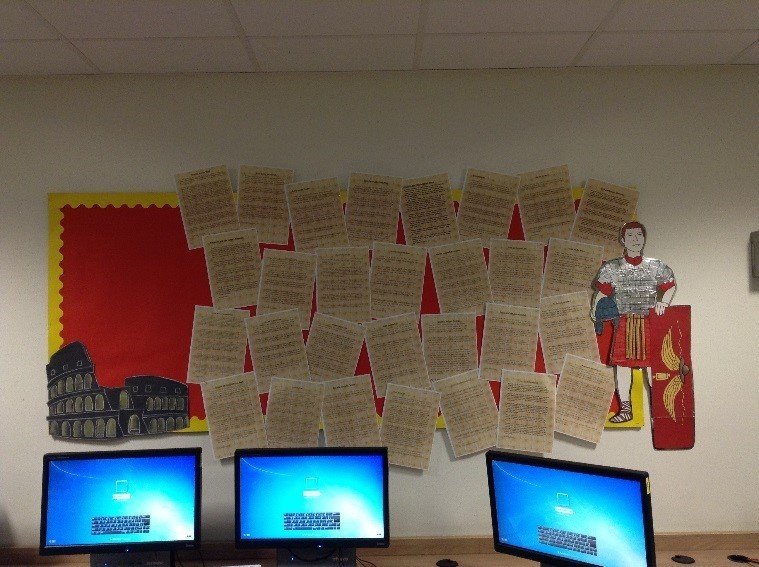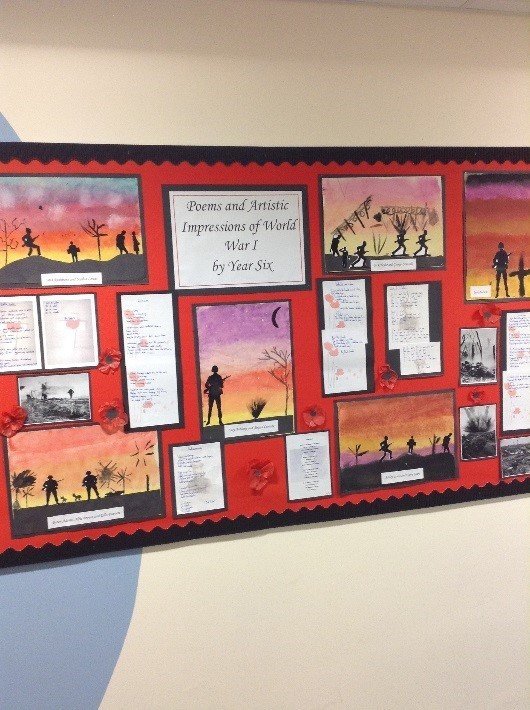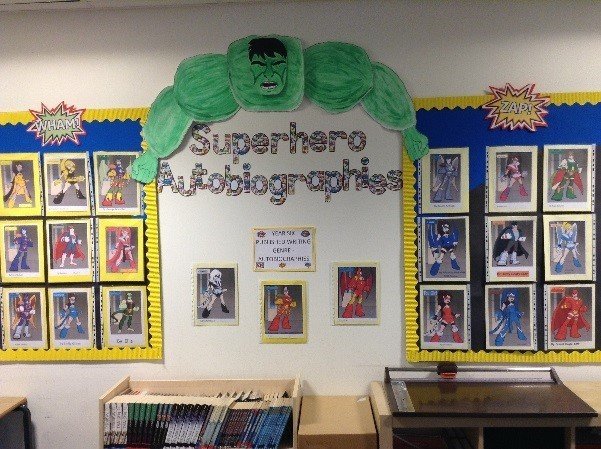 GRAMMAR
The two links below out­line the gram­mat­i­cal lan­guage and objec­tives chil­dren will cover within each year group. The glos­sary pro­vides def­i­n­i­tions and exam­ples of the terminology.
KS2 SPELLING
Pupils in KS2 fol­low a spelling path­way in order to cover the statu­tory require­ments out­lined in the National Cur­ricu­lum. The link below shows how these objec­tives are taught across the year in years 3–6.
KS2 Spelling Overview — years 3–6 bro­ken down objectives
Additional spelling resources for parents:-
Arrivals Heats Quar­ters Spellings
ENGLISH OVERVIEWS
The National Cur­ricu­lum out­lines statu­tory require­ments for; Spo­ken Lan­guage, Read­ing — Word Recog­ni­tion and Com­pre­hen­sion, Writ­ing — Tran­scrip­tion, Hand­writ­ing, Com­po­si­tion, Vocab­u­lary, Gram­mar and Punc­tu­a­tion. Each of the links below show which objec­tives will be cov­ered in each of the areas aforementioned.
Year 3 and 4 Eng­lish Overview
Year 5 and 6 Eng­lish Overview
ENGLISH GENRES
At Rich­mond we focus on teach­ing the dif­fer­ent types of writ­ing within imag­i­na­tive, real pur­poses often involv­ing real audi­ences. This helps pupils to appre­ci­ate the impor­tance of Eng­lish to their lives out­side school. The doc­u­ments below show how our Eng­lish units link to our Cor­ner­stones Imag­i­na­tive Learn­ing Projects, enabling pupils to use and apply all of their skills and knowl­edge across a wide range of cur­ri­­cu­lum areas.
Rich­mond Eng­lish Gen­res from the National Curriculum
Year Group Long Term Plans; 2021-2022
CROSS CURRICULAR WRITING
At Richmond we aim to provide at least one opportunity per week for children to complete a piece of extended writing, applying their knowledge from their Cornerstones learning. Please find below examples of how we make these cross curricular links: