Our learning theme for Summer One is: Paws, Claws and Whiskers
In our Connected Curriculum, we will be gathering knowledge linked to the Big Question:
How are animals different to humans?
Community Project: Bat conservation – we will be having a visit from a parent who rehabilitates bats. We will build bat boxes for around the school grounds.
Who's Who?
We have three classes in Year 1. These are the teachers and LSAs in each class:
1DVR - Mrs Johnson and Mrs Tansey (Mrs Swan on Fridays)
1SG - Mrs Swan, Miss Griffiths and Mrs Clemo
1JQ - Mrs Quinn and Miss Scragg; Miss Carnall, Mrs Gatherum, Miss Morgan
Hello everyone! Welcome to Year 1. We regularly update this page with our learning, homework activities and other important information.
Click the links below to take you to information on this page:
The National Phonics Screening Check will take place for all Year One children W.C. 12th June 2023.
Thank you to those who were able to attend the parents meeting.
Meet the Teacher
Please find the information for the meet the teacher event that took place on Wednesday 14th September 2022 below.
PE Timetable
Each class has set days for PE:
1DVR - Monday and Tuesday
1SG - Monday and Thursday
1JQ - Monday and Wednesday
Please make sure that your child comes to school in PE kit on these days.
For PE children should wear:
School sweatshirts and polo shirts

Leggings, shorts, jogging or tracksuit bottoms

Trainers (PE is always outside, please can you wear trainers during wet weather)

Long hair tied back.
If your child wears earrings, please can they be taped up or taken out before they come to school on a PE day.
School Drop Off and Pick Up
Please drop your child off at their classroom for 8:40am. At the end of the day, 3:10pm, you can collect your child from their classroom. We ask that you please step back and social distance as best as possible.
Summary, Homework Ideas and Learning Intentions
The children will be given a homework sheet with ideas that lasts the length of a Connected Learning Unit. We ask children could complete one homework idea every fortnight.
We will then mark the focus area (English, Maths, Creative or Research) off their Bingo board. Please only complete one homework per date.
The homework sheet is sent home every half term - an updated one is available from your class teacher.
Please read the document below about how the homework bingo board works.
Phonics and Reading
We encourage parents and carers to take an active role in helping children learn to read. We ask that parents read with their child every night or a minimum of three times a week.
We will issue your child a phonics linked home reading book once per week which will be matched to their phonic and reading ability. Your child will also be able to bring home another book, chosen by them, to develop a love of reading. This could be a book they can read independently but it could be one that parents can read to them.
We will let you know when we have assessed your child and when they are ready to move onto the next colour band book. We test children approximately every 6 weeks. We work on percentage scores to give us an accurate judgement about their colour band. The books we send home are used to develop your child's fluency so may appear easy. We work on harder books in school to further your child's reading. If you would like any further information about reading, please ask your child's teacher.
In June, all of the children in Year 1 will complete the Year 1 Phonics Check. There are 40 words in total to read, 20 words are real words and 20 words are pseudo (alien) words. Children use their segmenting and blending skills to apply their phonics knowledge.
Here are the phonemes and tricky words that children need to know by the end of Year 1:
Phonics Resources and Activities
In Year 1 we use Bug Club Phonics to teach phonics and also use resources and games from Phonics Play to support this. You can use the games from Phonics Play to practise your phonemes and tricky words. https://www.phonicsplay.co.uk/resources
These are some other ideas you can use to practise your phonics.
Sound Buttons
Sounds buttons are spots and lines drawn underneath the phonemes in a word (see image below). These will support a child's ability to segment and blend words.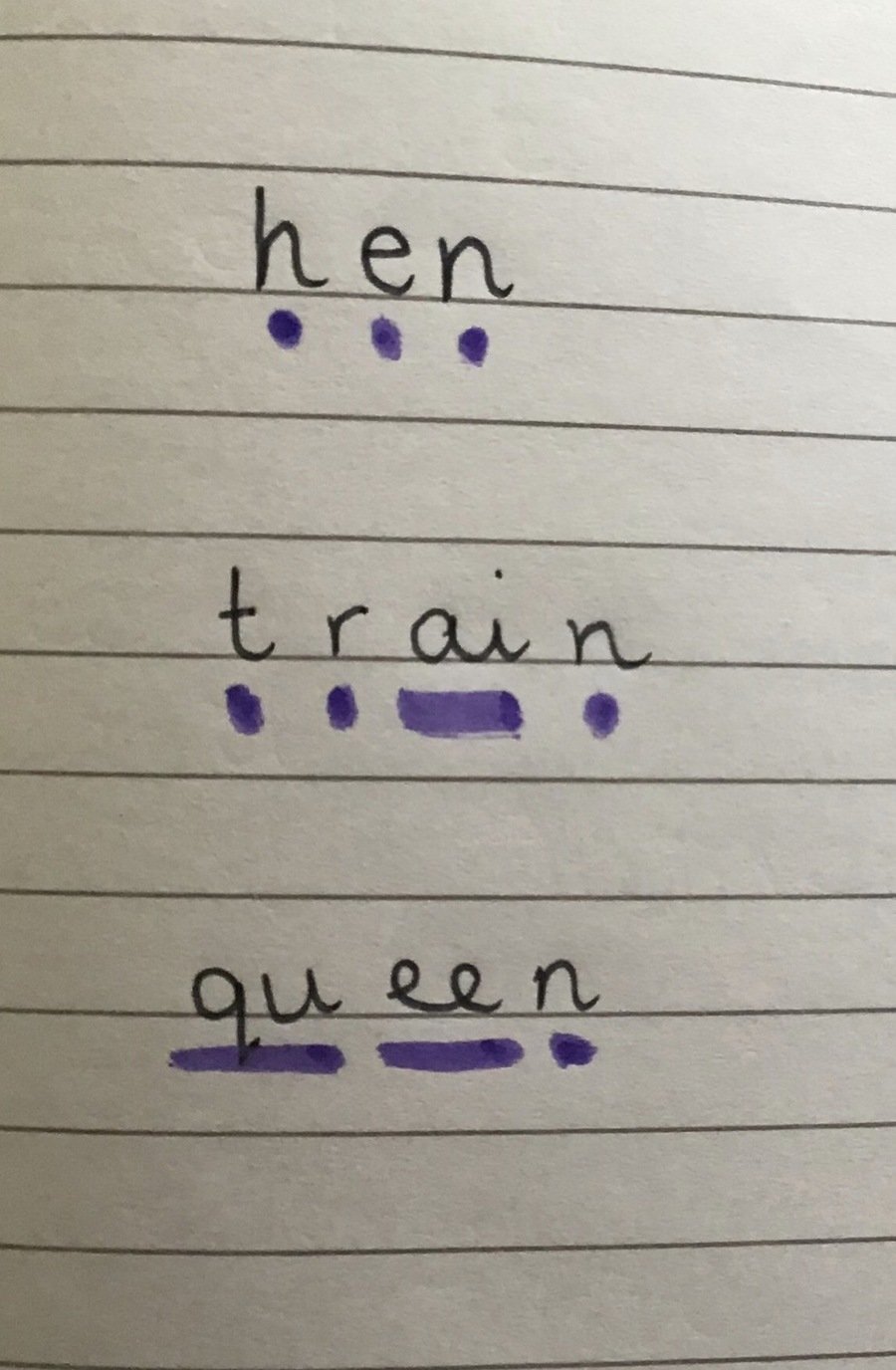 Noughts and Crosses (Tricky Words)
To practise the tricky words above you can play a game of noughts of crosses. To play, choose two words that you want to practise and use these two words instead of the traditional O and X. See picture.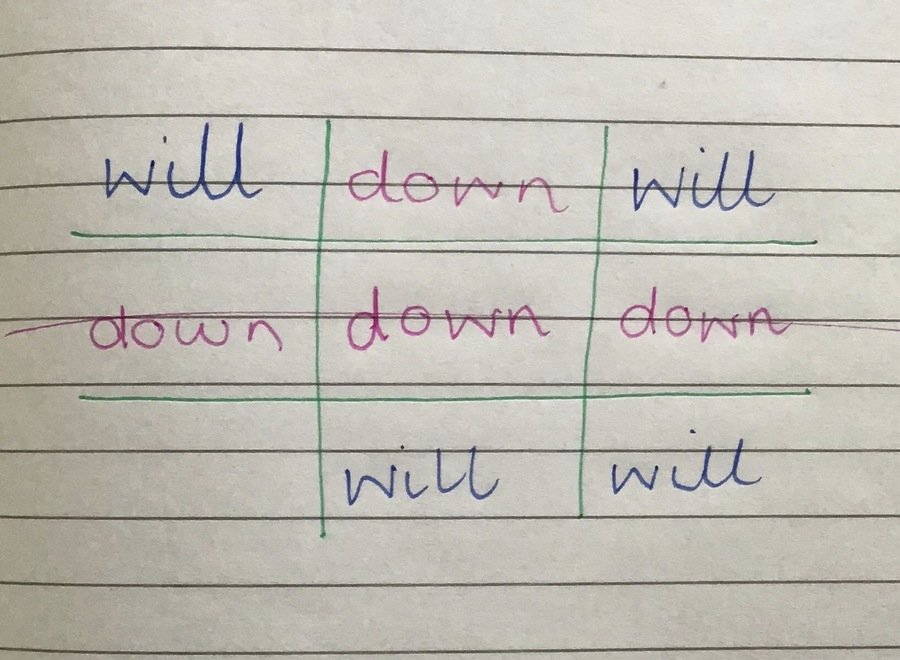 Please find some more information about Phonics below: