Welcome to Year 2!
2022-2023
Our learning theme for Summer One is: Street Detectives
In our Connected Curriculum, we will be gathering knowledge linked to the Big Question:
Aye-up Me Duck! What's so grand about Hinckley?
Community Project: We will be growing sunflowers and green beans to take to the care home and to hand out to other members of the community.
SATs meeting 5th May 2023
Year 2 Curriculum Overview
2JL - Mrs Lynam-Smith, Mrs Manley, Miss Licquorish and Miss Staniforth
2LM - Miss McKee and Mrs Ford
2NH - Miss Harrison and Mrs Wilson
Key information
Contact us at: year2@richmond.leics.sch.uk
We check emails regularly, but please contact the school office directly for anything urgent.
PE days
Our PE days are Thursday and Friday. Please come to school wearing your PE kit (black/grey joggers, white t-shirt, trainers, school jumper / PE hoodie).
Homework
Reading: Please read at home at least 3 times per week and record in reading records.
Spelling: Play Grammar and Spelling Bug games online. Log-in details have been sent home. Please contact us if you need us to reset passwords.
Please explore the spelling rule we are focusing on in class each week. Teachers will send home details each week. We will assess how children are progressing with applying the spelling rules every Monday.
Maths: Play Times Table Rockstars online and practise Rocket Challenges. Rocket Challenges are assessed every Monday.
Connected Curriculum: This is due in every other Friday when children will share their homework in class. Please choose from the homework ideas bingo board and have some fun!
Home Learning
http://year2.richmondprimaryschool.learning.schooljotter2.com/ - you will need to use your username and password to access this if you need to work from home.
Dragon's egg! We were surprised to learn about a dragon's egg that was left in our field yesterday. We wrote some amazing stories about it and are really pleased that it turned out to be a friendly dragon. The dragons have gone now but we enjoyed thinking about them.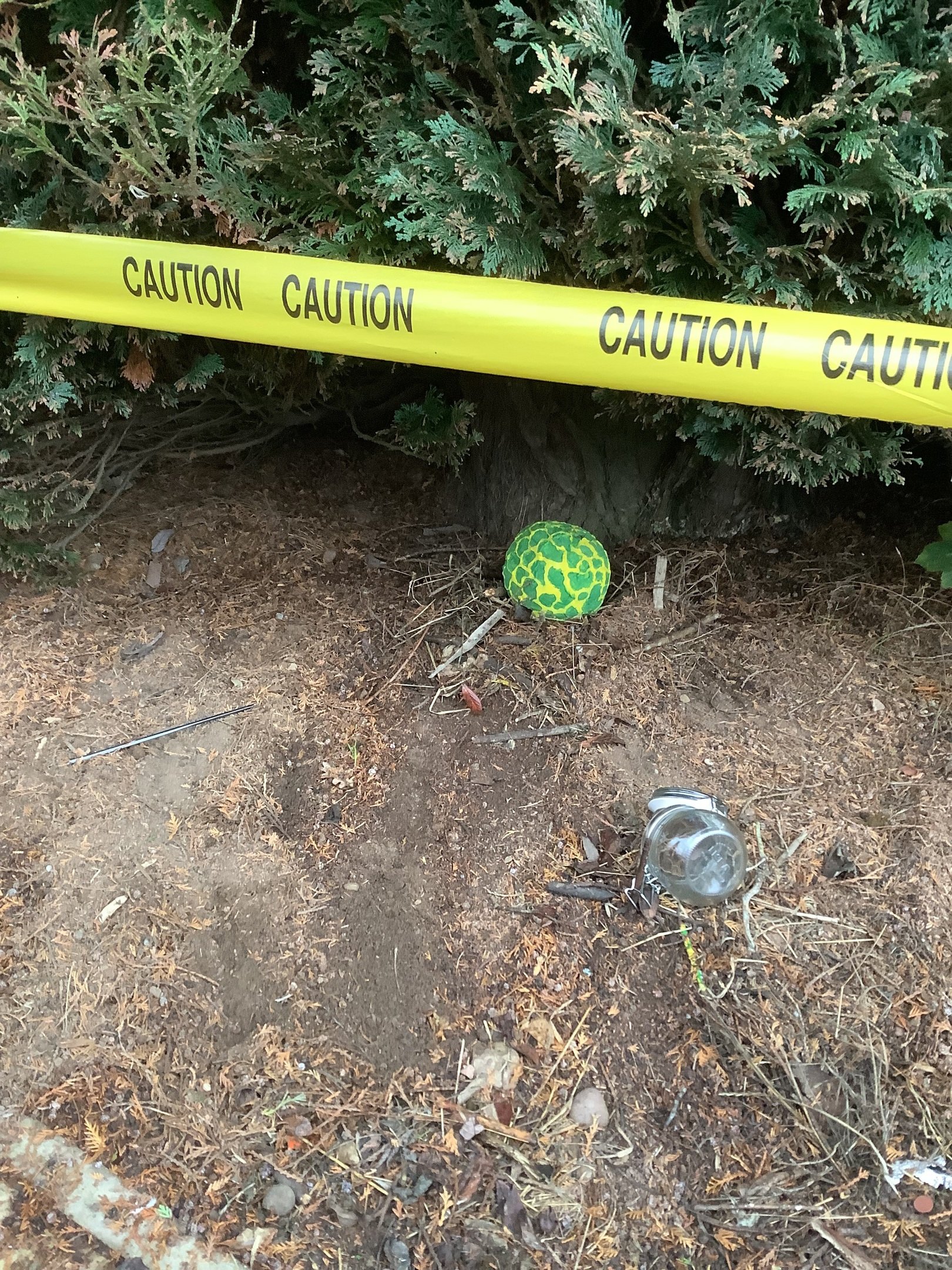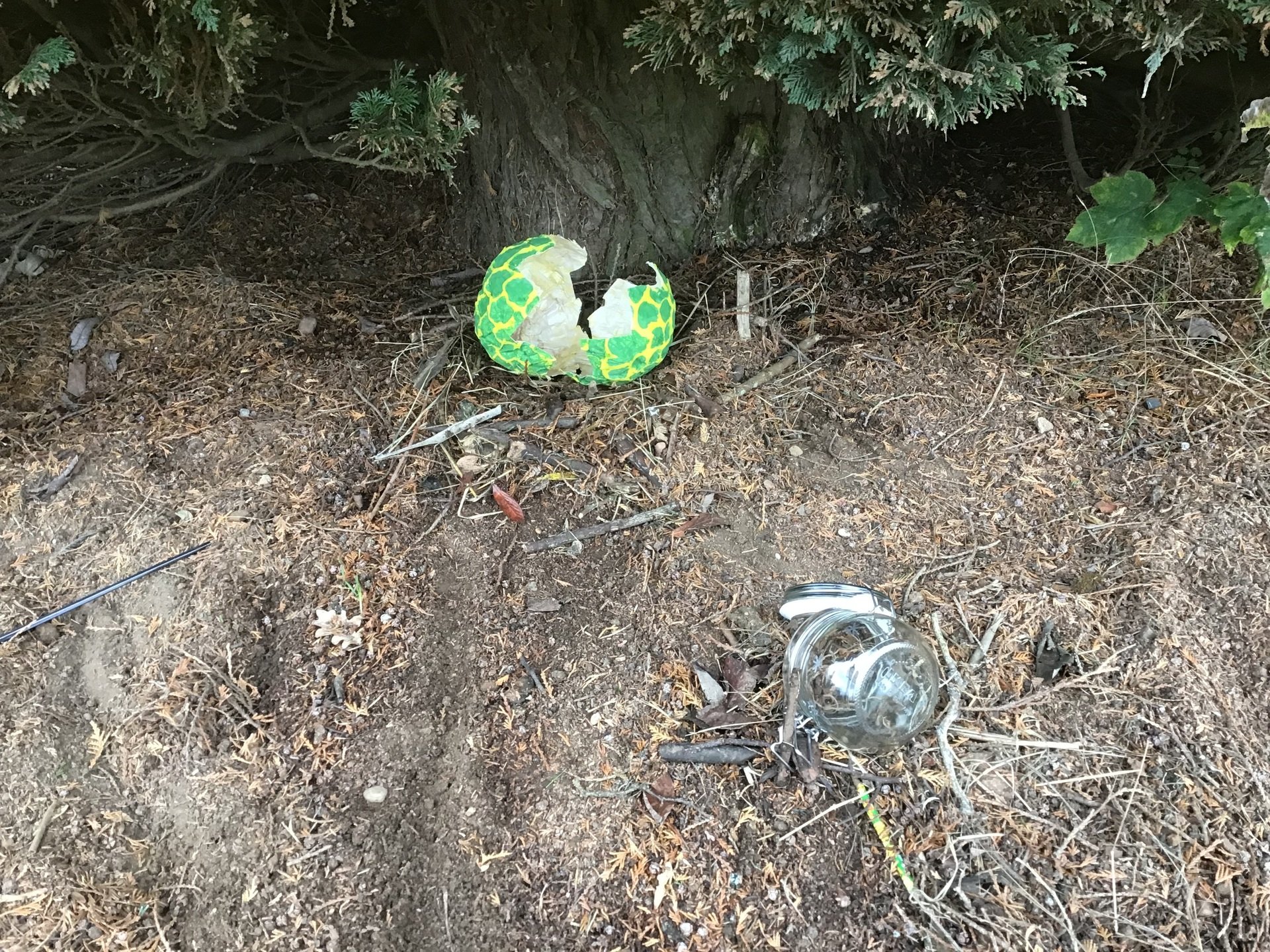 Castle Day - Thank you to everyone for making such a great effort on Castle Day last week - we hope they children enjoyed taking part in lots of activities including having a Medieval banquet!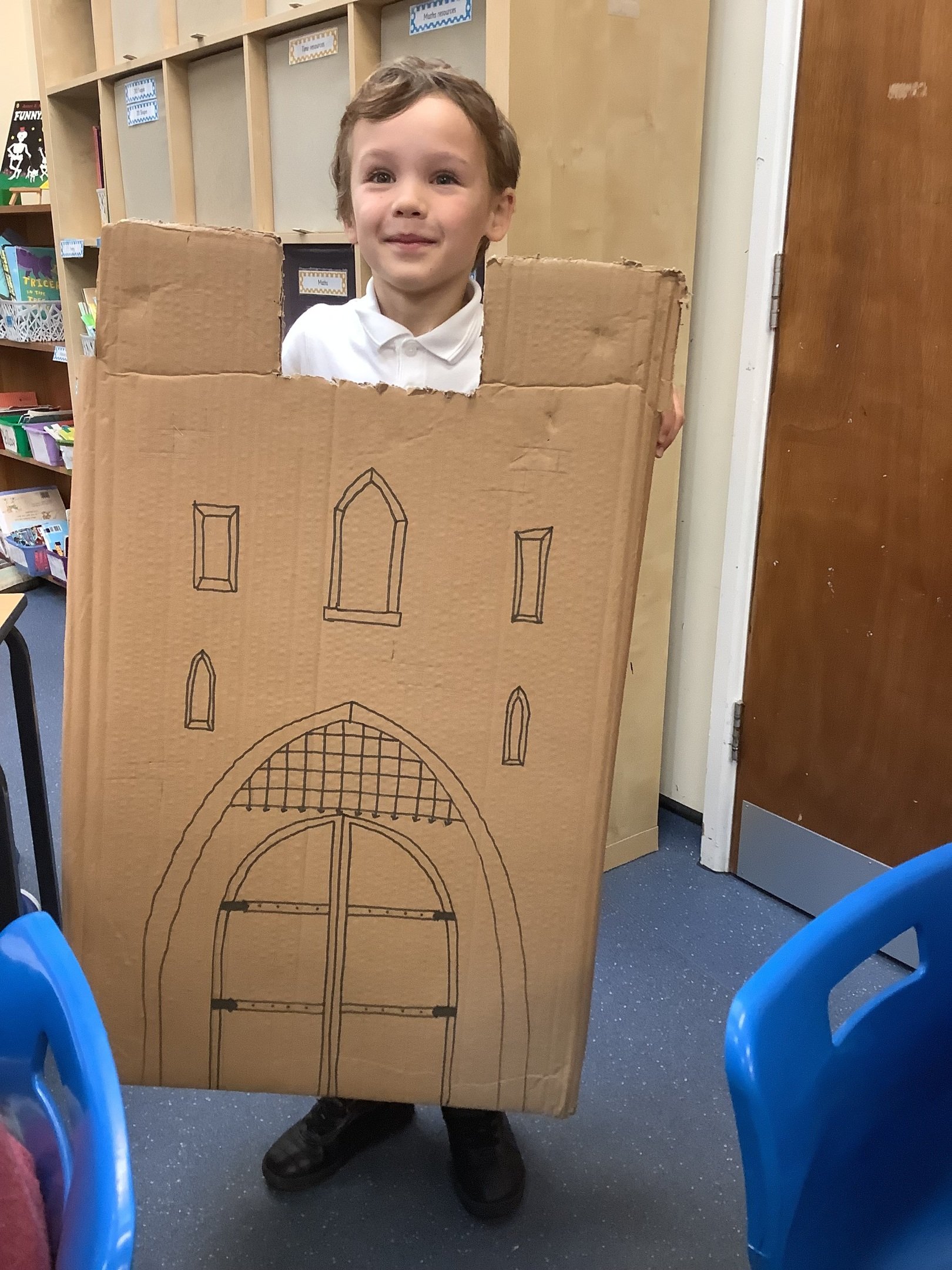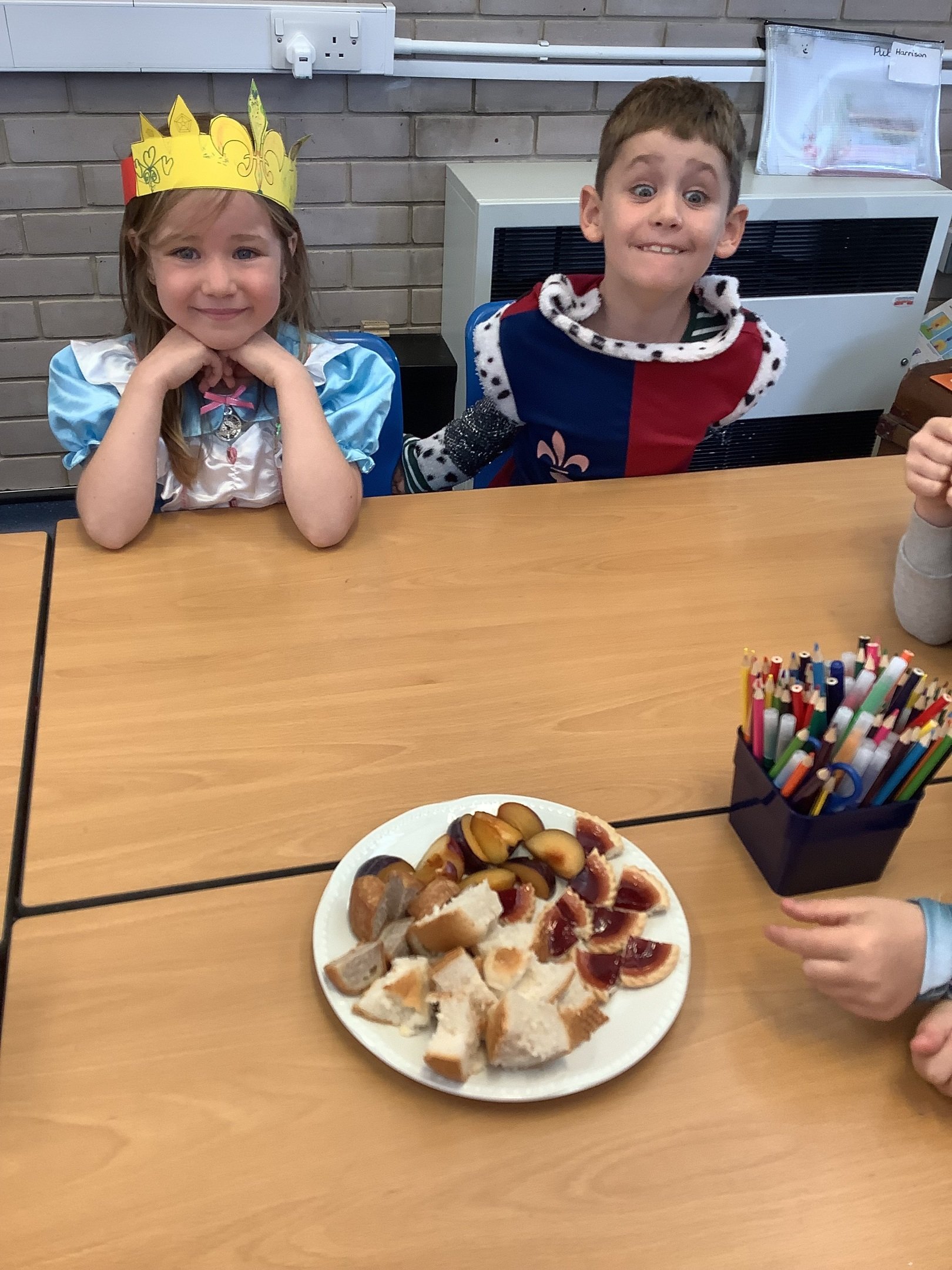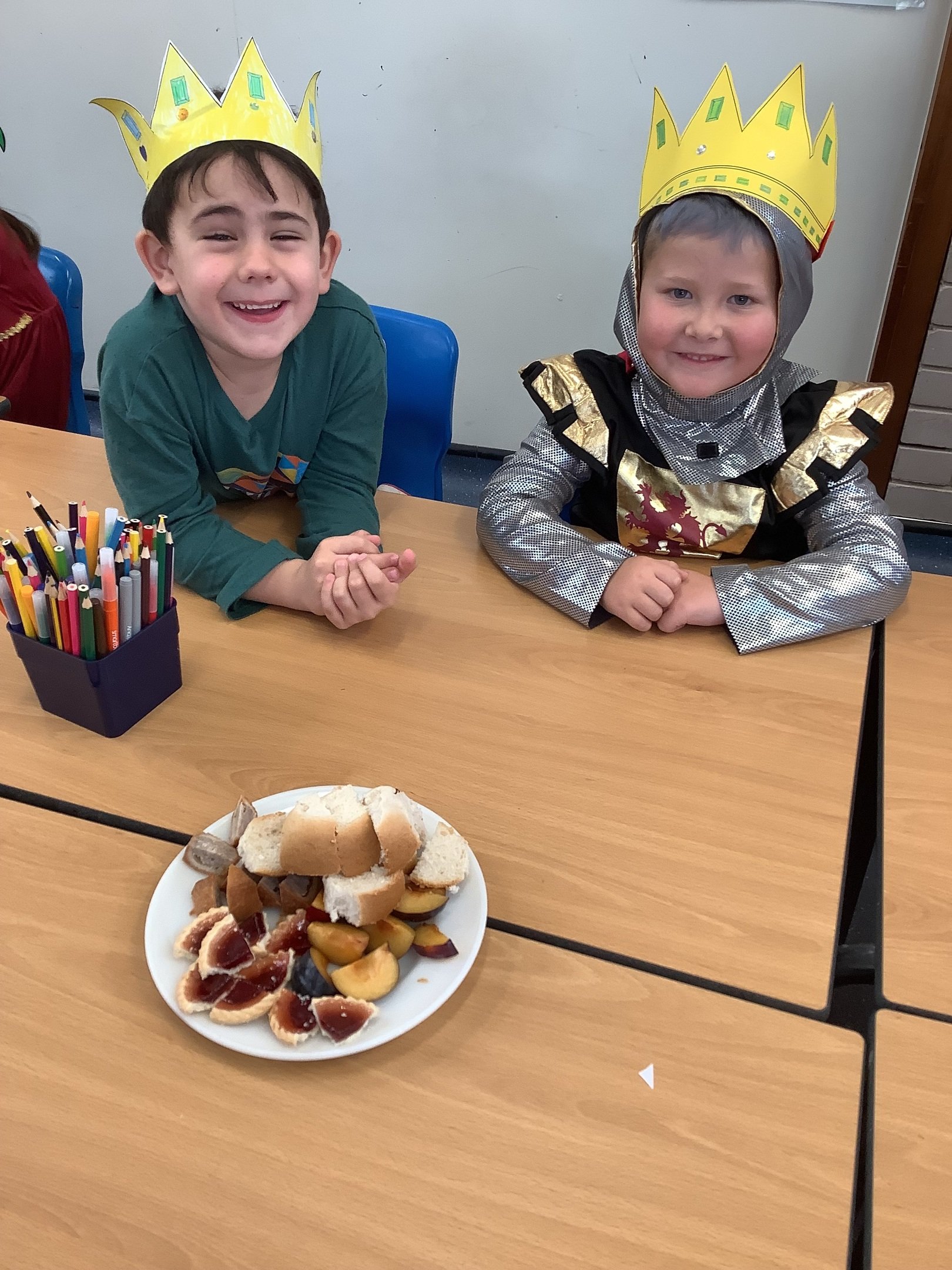 English - We are now looking at Conquer the Monster stories in English, and have been learning the story Peter and the Dragon. Here is the story-map - I wonder if you can remember the first paragraph to read aloud at home?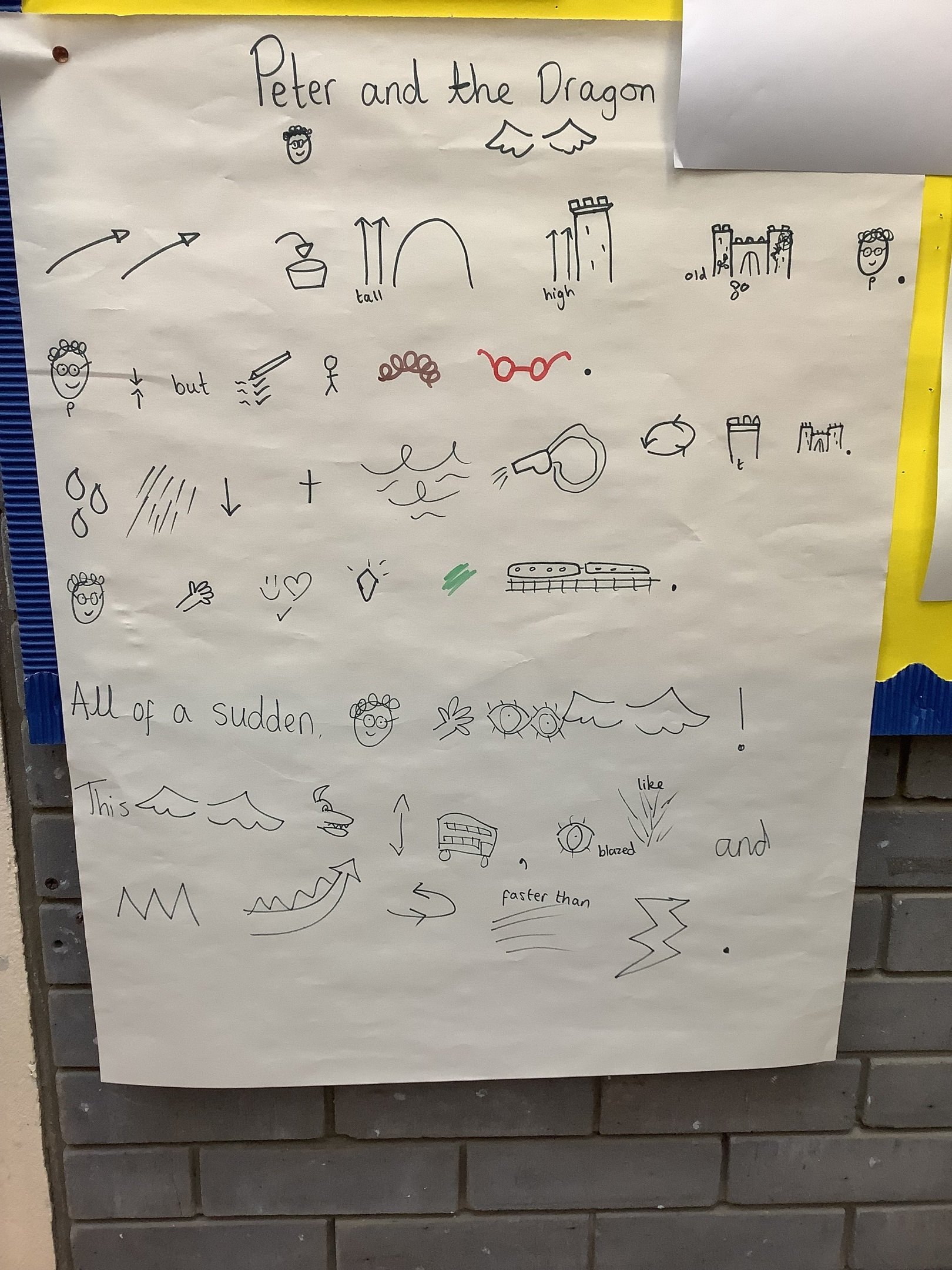 P4C - We have been trying to decide what makes a dragon, a dragon! It was trickier than we thought. We tried to think of words that we could use to describe it such as 'fierce' 'has wings' 'breathes fire' 'is big' and 'has a tail'. It was tricky because not all dragons are big (what about babies?!) and not all dragons breathe fire (what about water dragons?!). However, we realised that if we just used descriptions like 'is fierce' 'has a tail' and 'has scales' then we could be talking about other creatures - such as a crocodile! Here are the notes from our discussion. I wonder if you can think of the best 3 words to describe a dragon?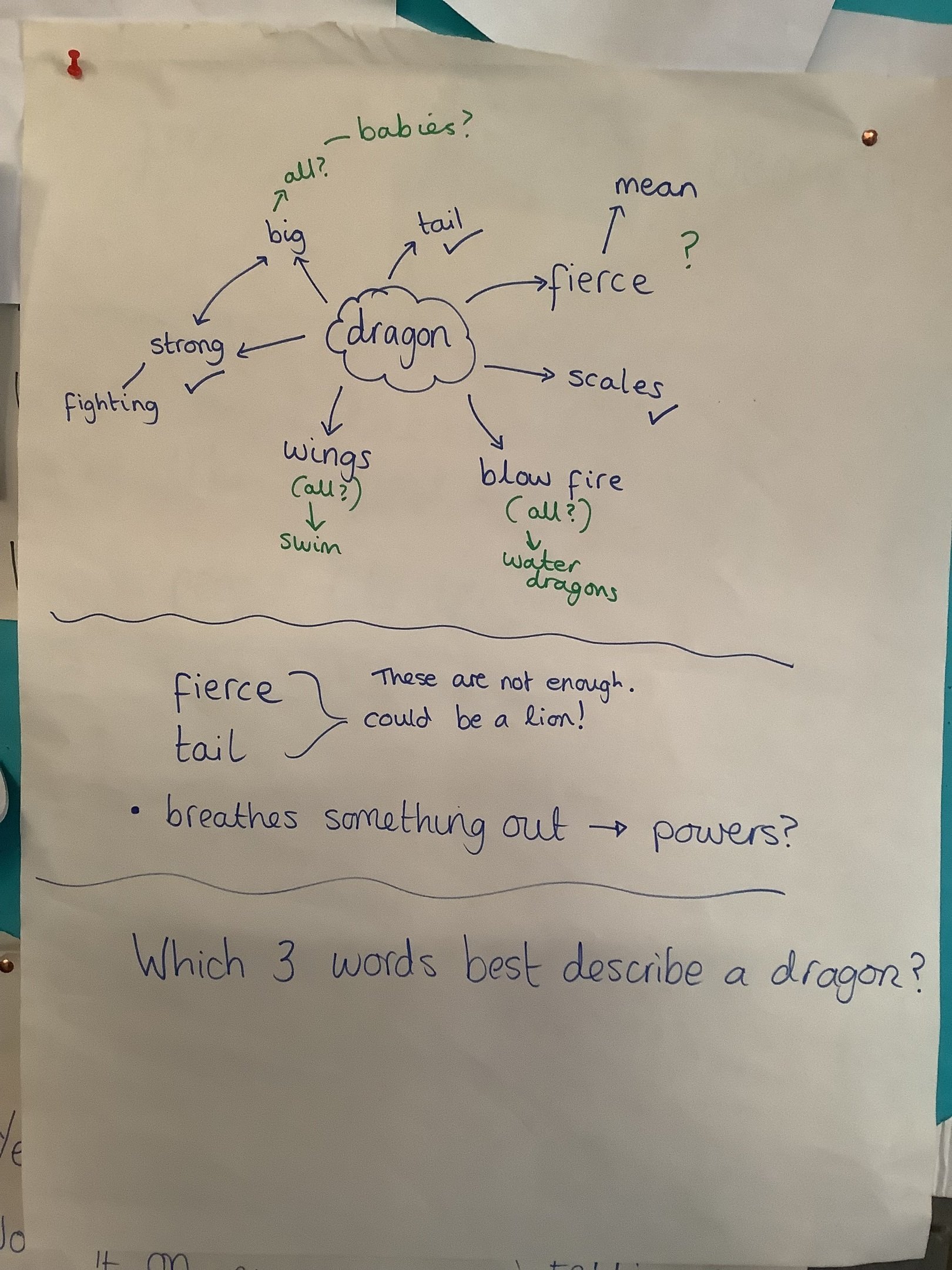 DT - Fruit jelly - We are researching, designing, making and evaluating a fruit jelly this week. Letters have been sent home regarding this. Please return the form to us by Tuesday to let us know if your child cannot eat any of the fruit and/or jelly.
Art - local artist workshop - We are so excited that we have a local artist coming in to lead workshops this week! She will be sharing her own art work, giving the children top tips, and leading a water-colour mixing session with the children. Letters have been sent home about this.
Poetry Boxes - On Friday last week, our class Poetry Boxes went home for the first time! We hope the selected children are enjoying them so far. We cannot wait to see the art work you produce! Don't worry - everyone will get a chance to take the box home throughout the year.
Text-map for George's Marvellous Medicine recipe - can you remember it at home? Why not try to perform it with the actions?! See the picture below.
Maths challenge - we had a go at this problem solving activity this morning and the children wanted to share it at home! See the picture below.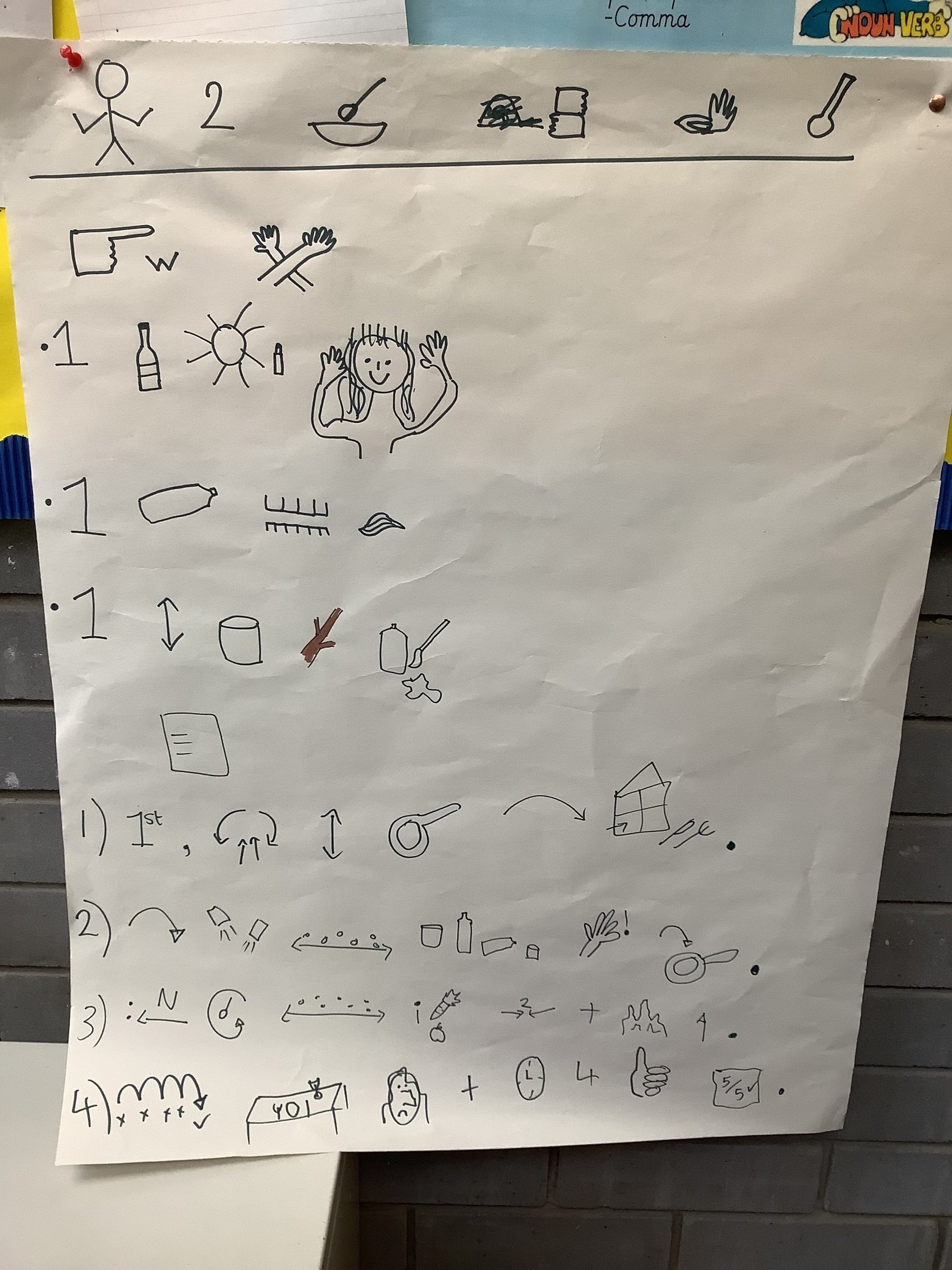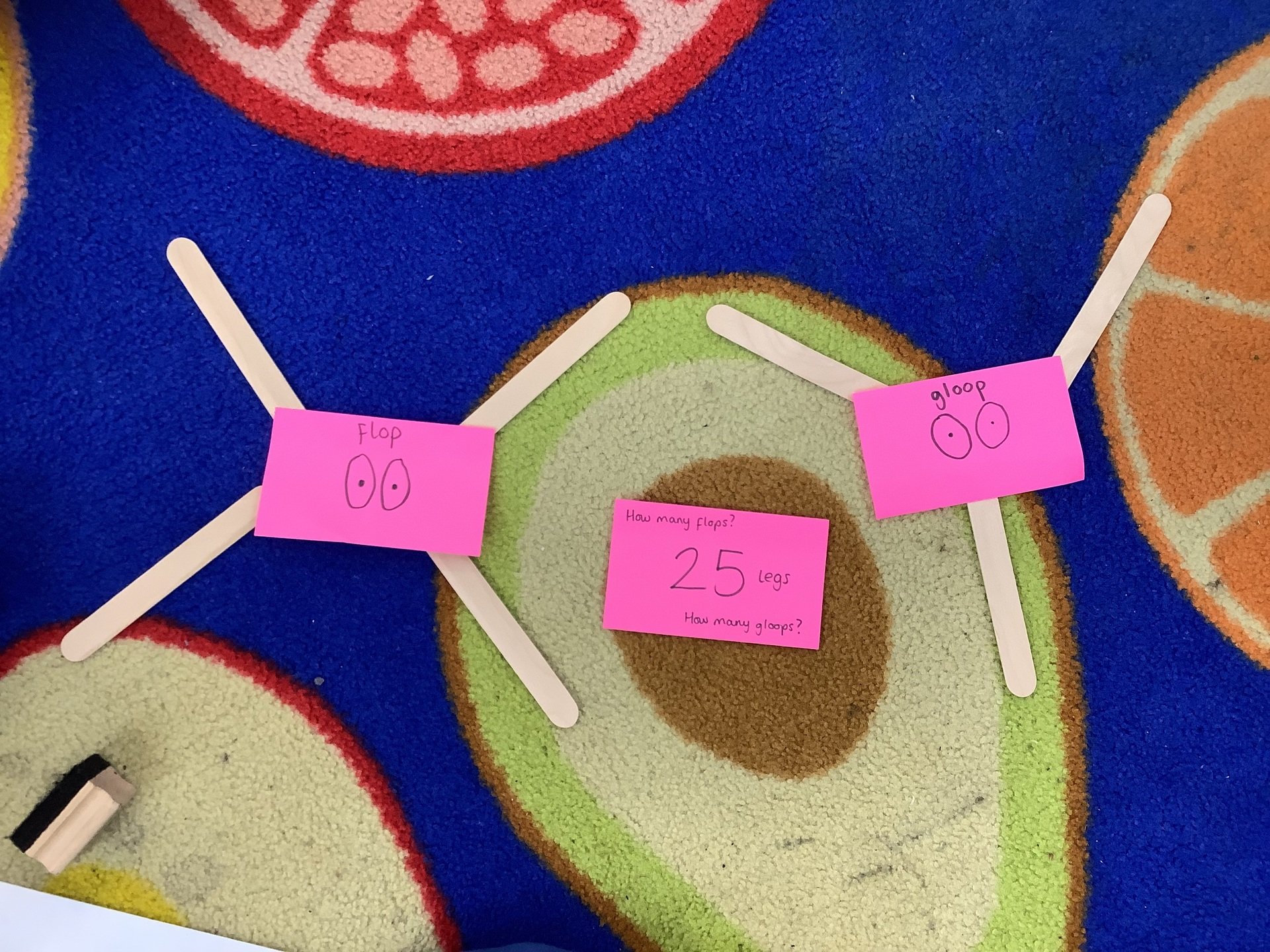 06.09.22
Messy Day!
We had a brilliant day today! The children had such fun exploring a range of materials with their hands (and feet!) and were also brilliant at following instructions when it was time to tidy away. It's a good job we came in our old clothes!
02.09.22
Thank you to our amazing artists in Year 2! Your homework was absolutely brilliant and we loved sharing it in class. Here is some of the artwork that the children said we could keep for a while to display. We wanted to keep it all because it was all wonderful, but understand that some children wanted to keep their masterpiece at home. Well done!
01.09.22
We have enjoyed welcoming the children into Year 2 so far this week. They have all been great!
Messy Day - Tuesday 6th September. Please send your child to school wearing old clothes, as they will be getting messy! It would be great if they also brought another set of old clothes with them. If you have any questions or concerns about this day, please email us or talk to your child's teacher.
Autumn Term 1 - Muck, Mess and Mixtures
Autumn Term 2 - Towers, Tunnels and Turrets
Times Tables Rockstars
Your child has their own login to play the games and practise their times tables at home. Click the link below:
.
Rocket Challenge Sheets
| Name | |
| --- | --- |
| rocket stage - 10 times table.pub | Download |
| rocket stage - 2 and 5 times table.pub | Download |
| rocket stage - 2 times table.pub | Download |
| rocket stage - 2, 5 and 10 times table.pub | Download |
| rocket stage - 3 times table.pub | Download |
| rocket stage - 5 times table.pub | Download |
| rocket stage - number bonds to 10.pub | Download |
| rocket stage - number bonds to 20.pub | Download |
Showing 1-8 of 8