Year Three Classes 2019 - 2020
3AB
Miss Bryant
3BW
Miss Bagshaw & Mrs Watkins
New Homework Sheet
First Homework due on Friday 10th May
Spellings for test on Monday 29th April
Congratulations to our year 3 Stars Of The Spring Term!
Earthquake Parent event.
On Friday 12th April parents were invited to come and help their children make an earthquake proof structure using junk modelling materials. The students researched structures and planned their model and then shared their ideas with the adults they were working with. Lots of fun was had by all and we're pleased to tell you that every structure managed to withstand a shaky surface without breaking. Well done year 3 and thank you to the adults that took part!
Tremors!
We had a great morning on our engage experience for our new topic Tremors!
We took part in a science experiment where we tested eruptions using a variety of drinks and Mentos to replicate volcano's.
We then created group artwork for our topic display board, We used materials such as painting with sponges and collage to make a volcano and earthquake effect.
We had a great morning and worked well together as a team!
Portals to the Past
We had an exciting day today on our Portals to the Past experience! We learnt lots of interesting facts and took part in many activities including learning how to hunt mammoths, we made our own Stonehenge, we looked at and sketched artefacts and we looked at Bronze Age artefacts. We had such a fun day!
Please find the year 3 spelling lists here for week beginning 21st January 2019.
Year 3 Den building experience! We have started our new topic on the Stone age, Bronze age and Iron age and to engage the children we built an early Stone age house using natural resources in the school woods. The children loved this activity and worked so well together. Fun was had by all!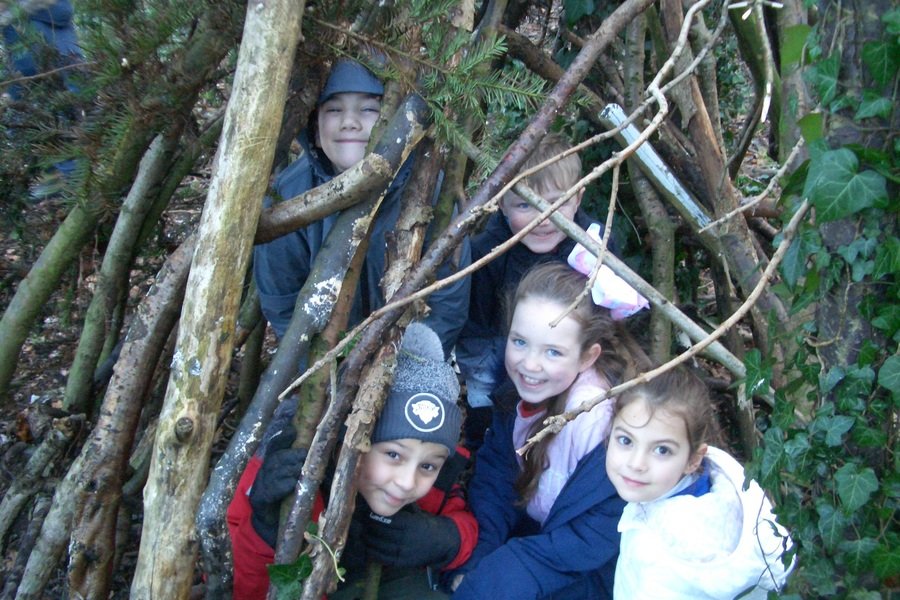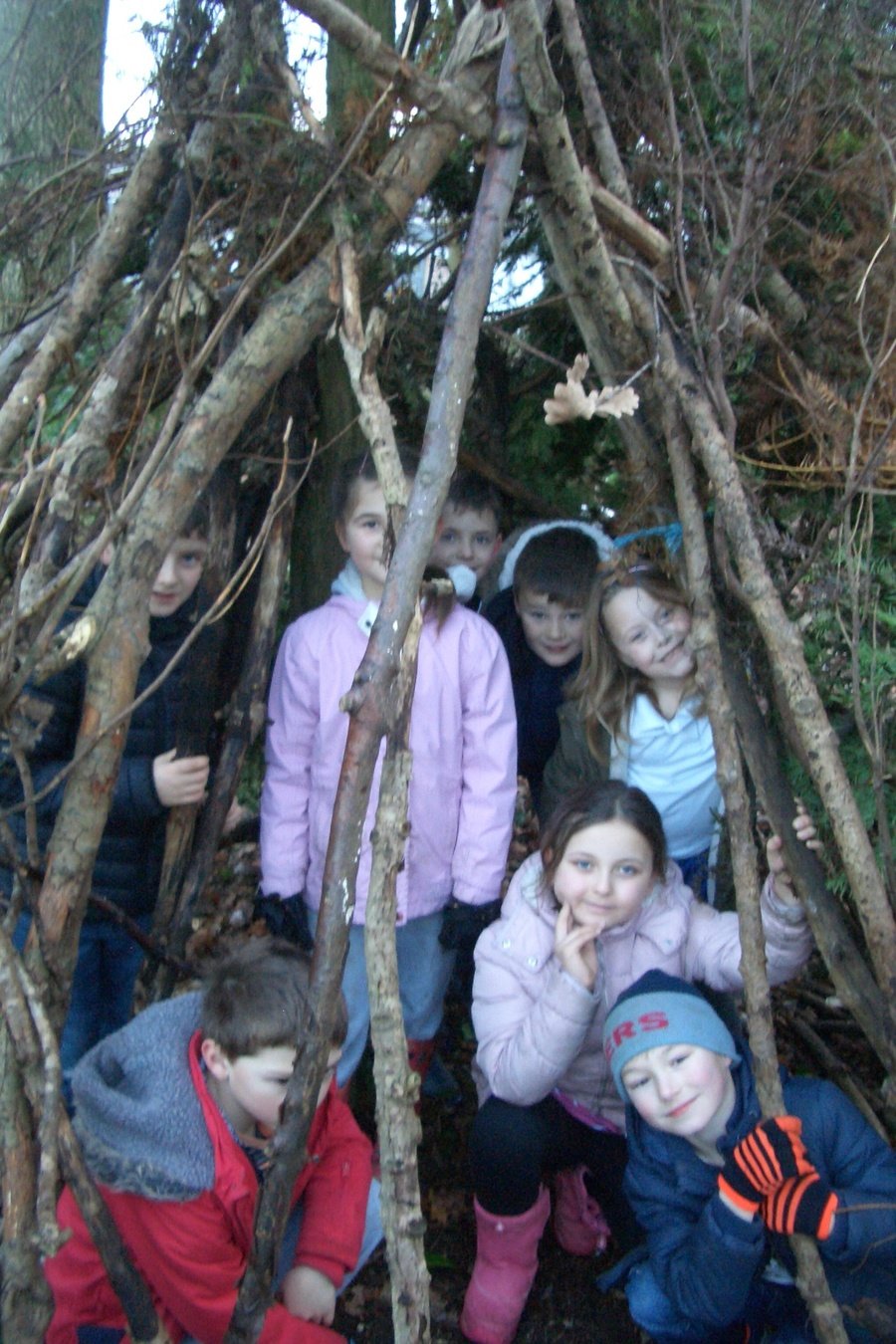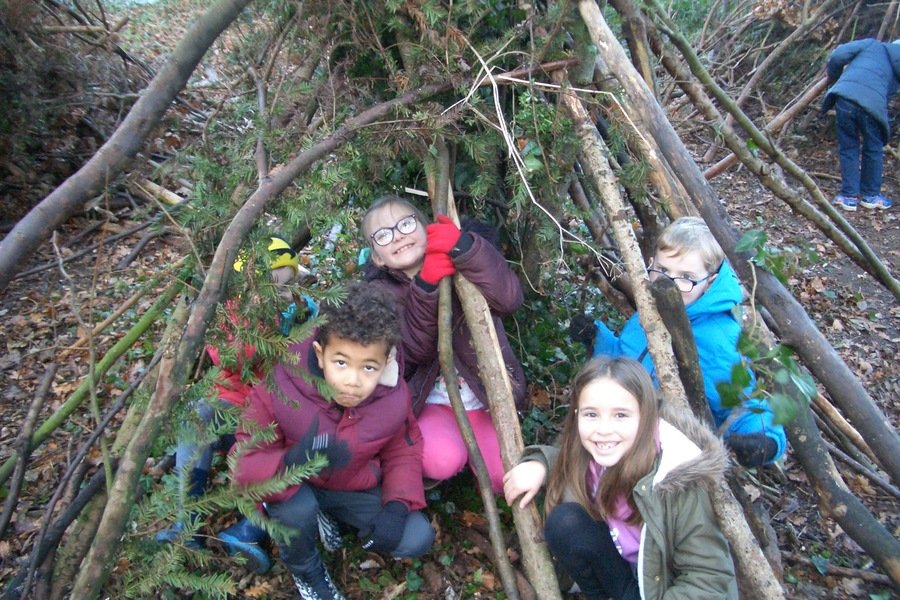 ☆☆Congratulations to Our Stars of the Autumn Term!☆☆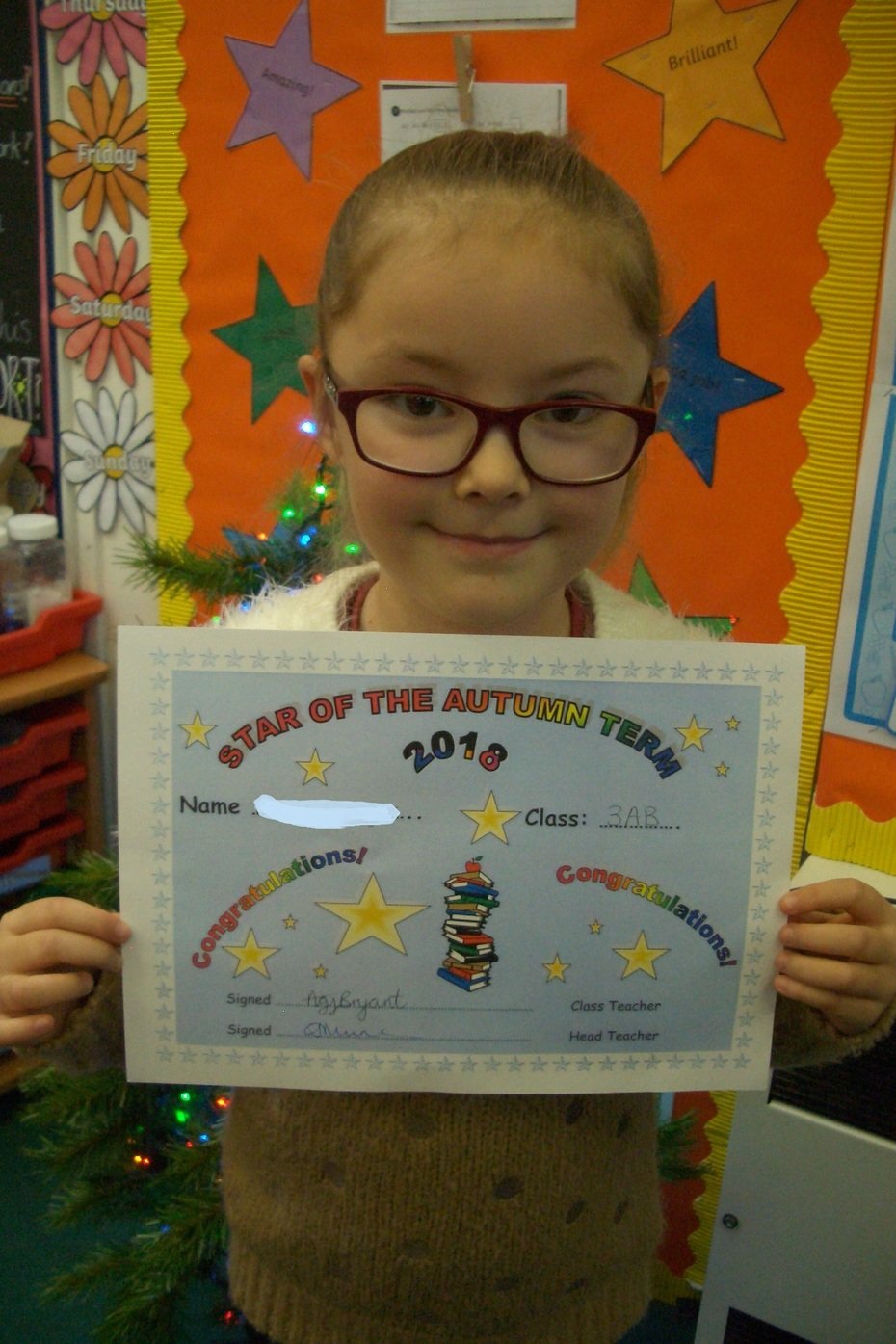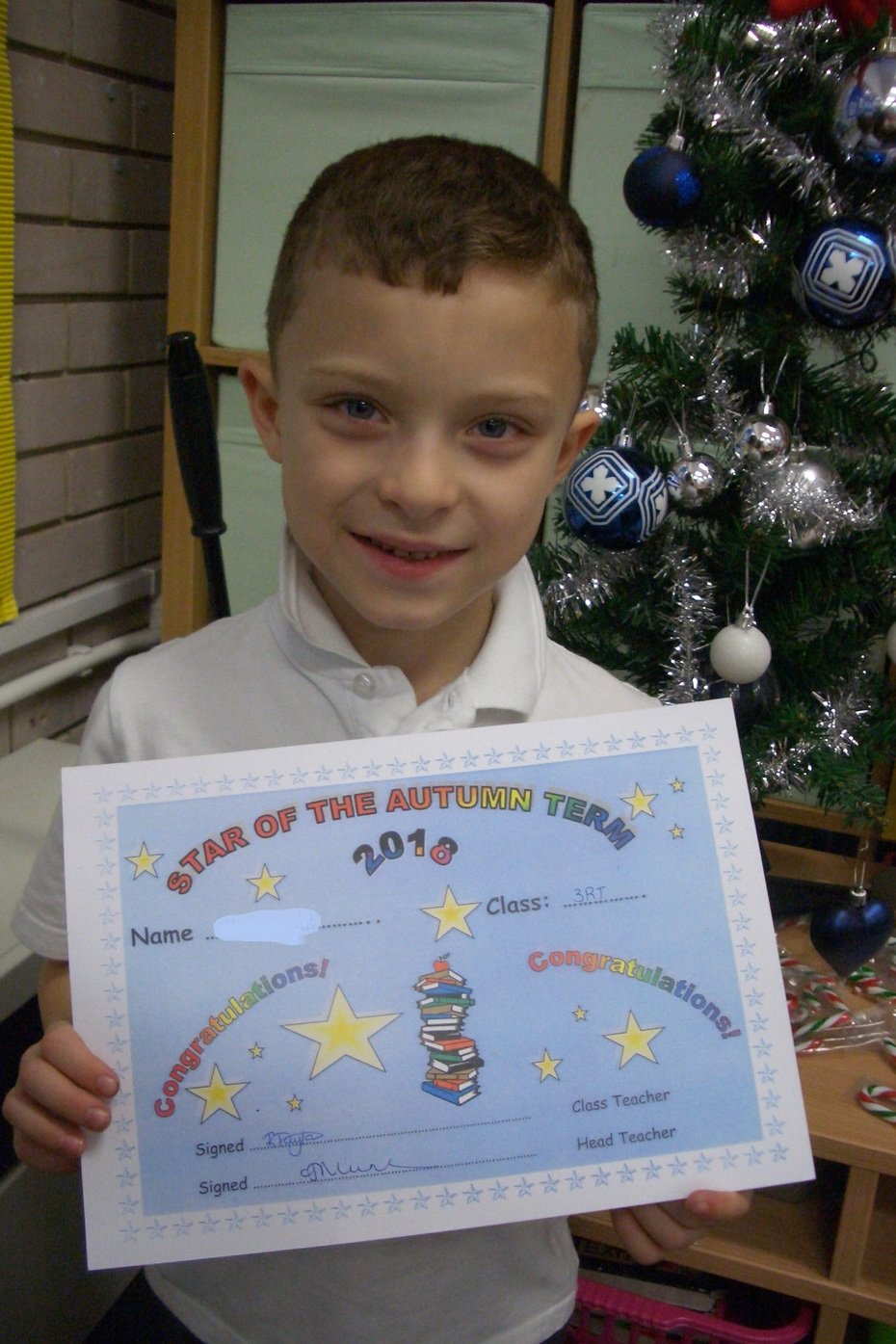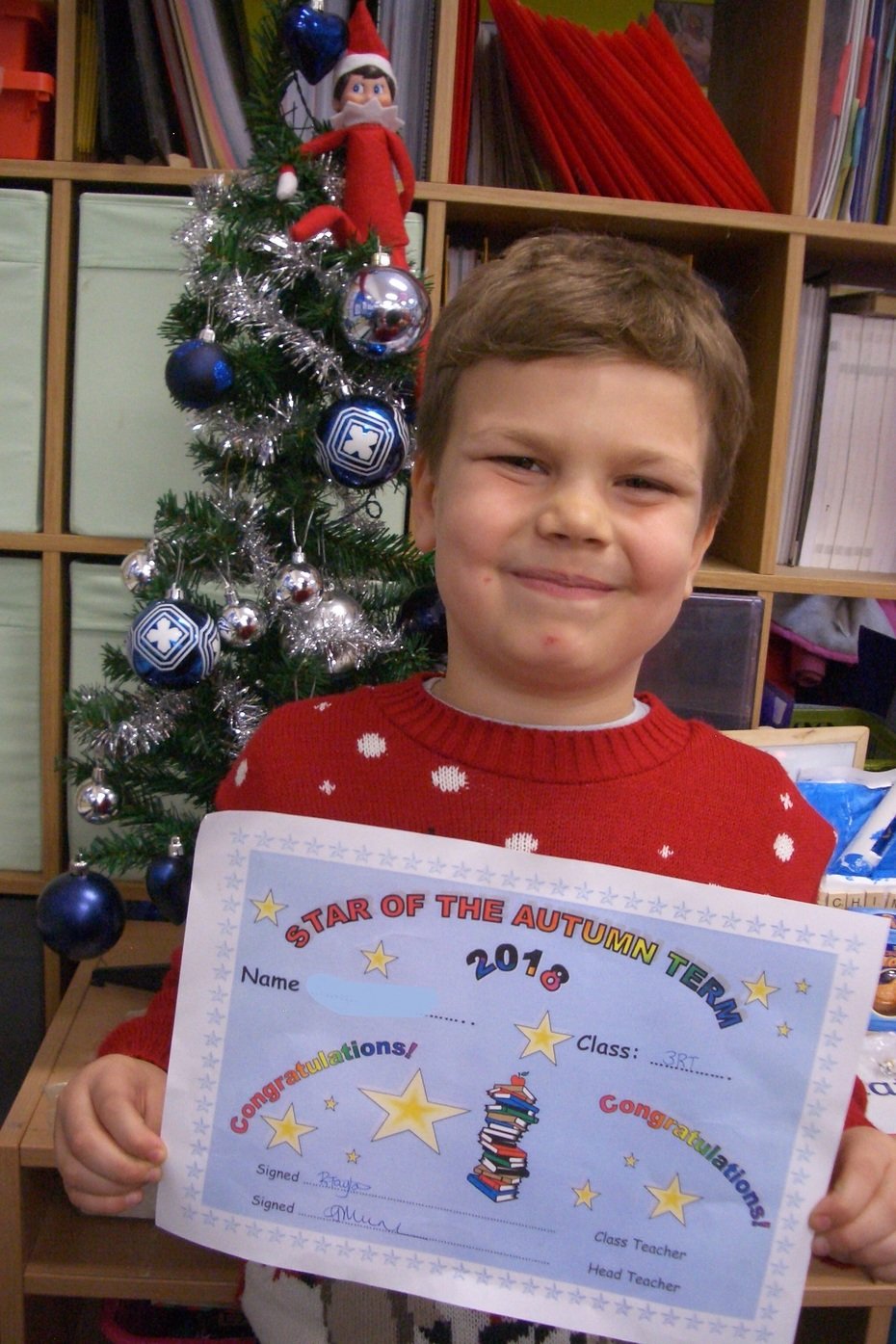 The Year Three Team
The staff who work with Year Three are:
3AB - Miss Bryant (Teacher) and Miss Booth (LSA)
3RT - Mrs Taylor (Teacher), Mrs Climo (LSA), Mrs Mifflin (LSA) and Mrs Charters (LSA)
Mrs Watkins (Part Time Teacher) works at the end of the week with children from both classes.
HOMEWORK
The next homework task is due in on Friday 11th January.
It is the first from our new topic of Tribal Tales, all about the Stone, Iron and Bronze age in Britain.
You can find the new home work sheet here: Homework sheet Tribal tales
Future home work dates are:
Friday 25th January
Friday 8th February
CHRISTMAS DECORATIONS AFTERNOON - 28th November
On Wednesday 28th November parents joined us in the afternoon to get crafty, creating decorations for the Year Three Class Christmas Trees and also a calendar for the coming year.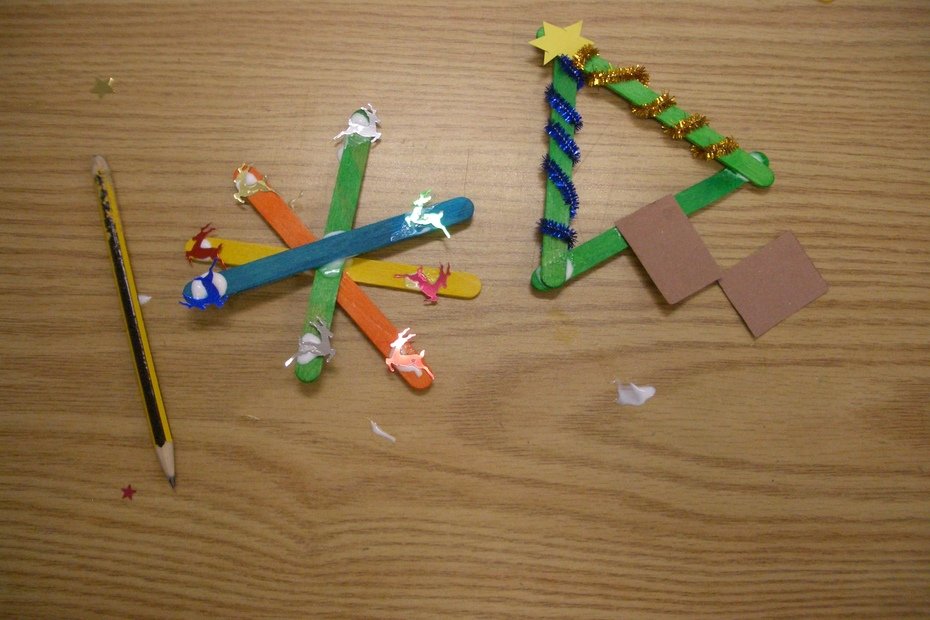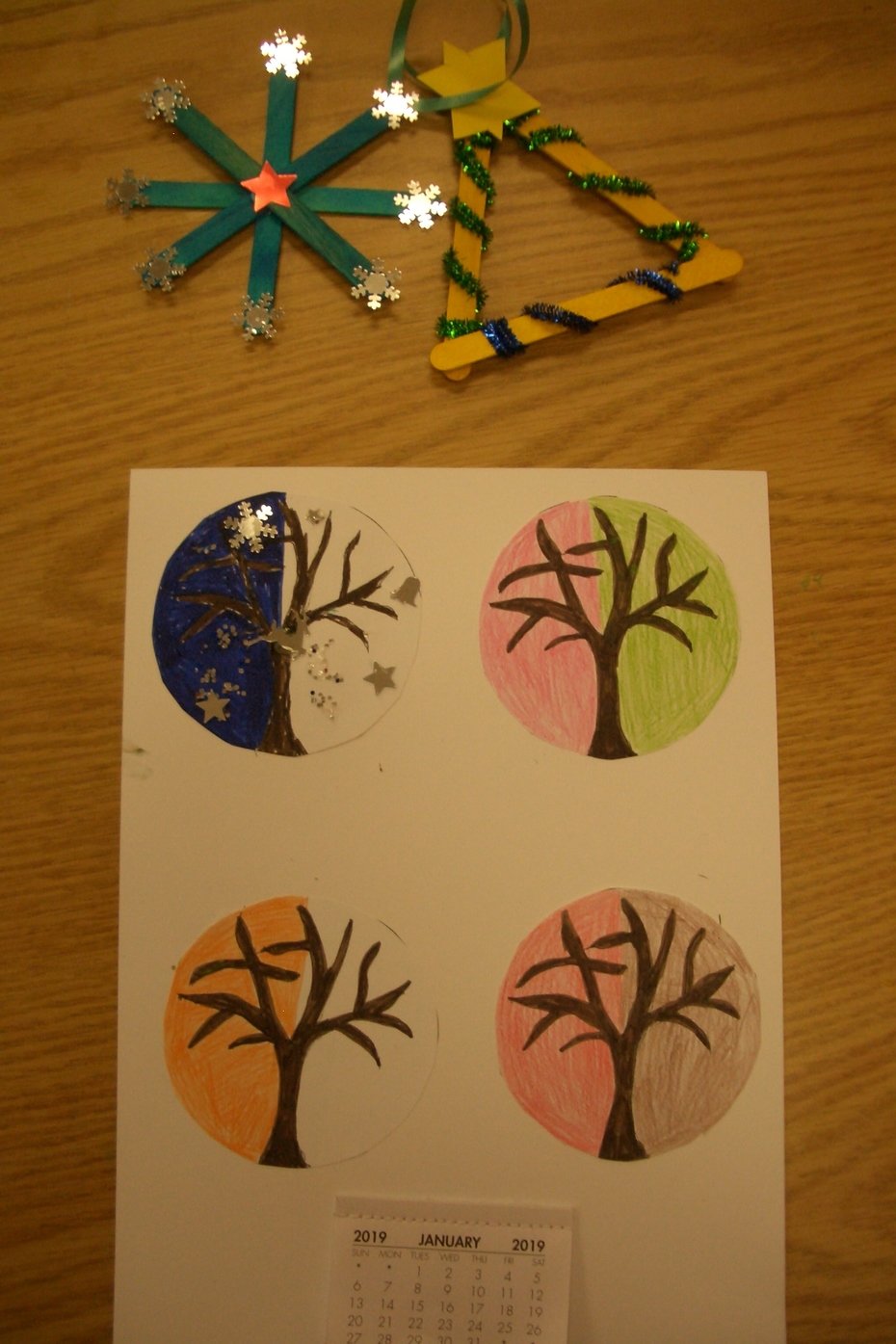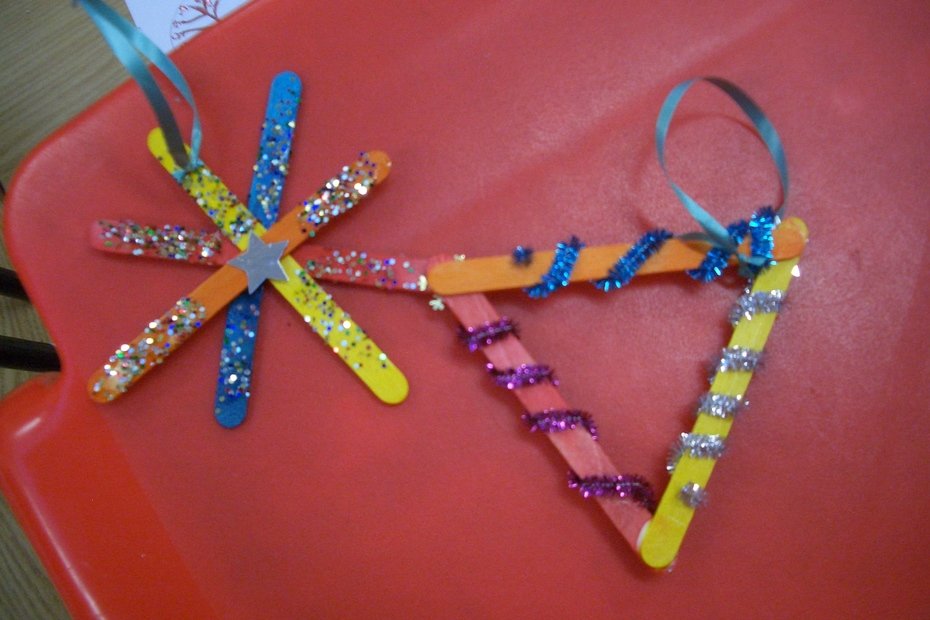 Some of the finished products were amazing! By the end of the day there was glitter everywhere, a sign of a very Christmassy afternoon. :) Thank you to all those who were able to join us, the class trees were beautiful for the Christmas Tree Festival.
GODS AND MORTALS
In the second half of Autumn Term we have studied the topic Gods and Mortals, we found out about modern and ancient Greece.
The children worked collaboratively to collage some large scale Gods and Goddesses.